These days it isn't uncommon to see people carrying battery packs attached to their smartphones. This is mainly because phones constantly send and receive 3G data which drains their batteries. Additionally, users are aware of the multiple features a smartphone offers and are making full use of them. If the battery inside a smartphone can last through a single day, it is considered good.
Many users also either carry a backpack or a bag of some sort. Imagine if the backpack could charge the smartphone? A Bangalore-based startup, Lumos, has a product called the Lumos UnPlug Backpack which does exactly that, by building a 2200mAh battery pack into the flap and adding an intriguing feature to it - solar charging. We examine whether this bag is practical for daily use.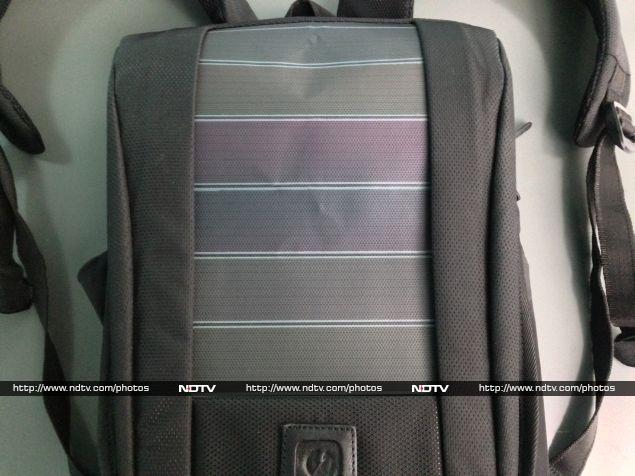 Design and performance
The Lumos UnPlug has a rather intriguing design, which is quite a departure from regular backpacks. Instead of a zipper, it has a flap on which the amorphous silicon solar panel sits. This material is flexible, and interestingly, Lumos says that it also makes the backpack water resistant during the rains. In our testing (we poured a bucket full of water on it), we observed that water slides right off.

The flap design is not practical in daily usage, since it does not allow for easy access to the bag's interior. The inner dimensions are 41 x 28 x 12cm, and Lumos claims that a 15.6-inch laptop will fit inside, which is accurate. The backpack is rather compact, lightweight and quite ergonomic as well.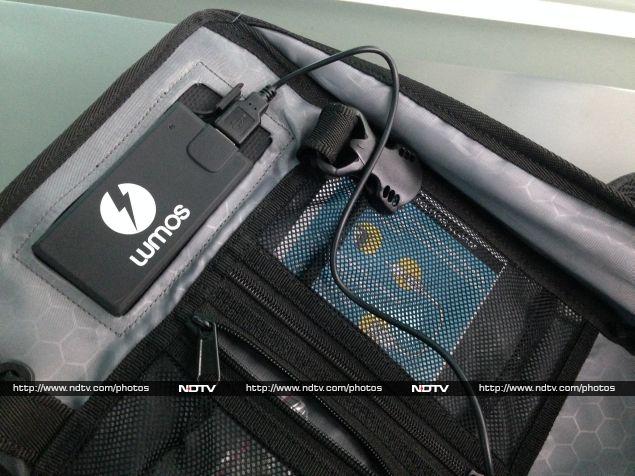 Once the flap is open there are a ton of compartments at your disposal. The flap itself has two netted pockets, handy for multiple cables. In fact, Lumos provides a variety of cables with the bag. The main compartment has a slit for a laptop, but we have no idea why there are two more slits accompanying it. These might be useful for holding different gadgets, but make the rest of the bag's interior feel more cramped.

There is also what Lumos calls a 'secret enclosure' which really isn't all that well hidden. In the front there is another opening with two small pockets forlittle utilities. On the left and right are tall pockets which could have been handy for water bottles, but are too narrow for them. A zipper around the sides allows the bag to expand if needed.

Most of the compartments have foam padding which provides much-needed protection for gadgets and other belongings. The stitching looks good too, and on the whole, this bag does feel like it can handle some weight.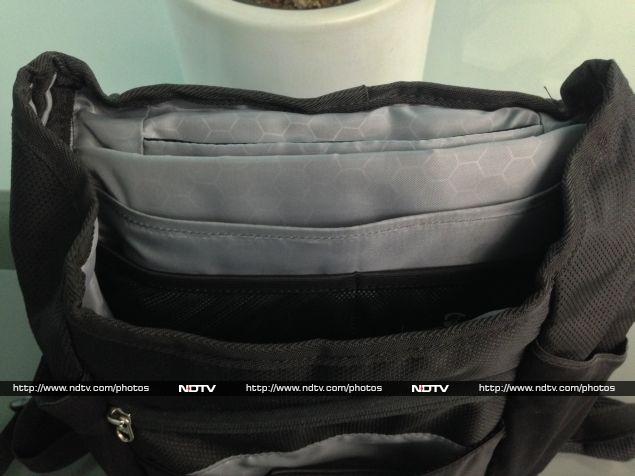 Coming to the most interesting part, the solar panel charges a built-in battery. This 2200mAh battery has a single LED to indicate the charge level. It glows red when the battery is charging and is apparently supposed to turn green when the level reaches 50 percent, but we never saw this happen during the testing period. We charged it for an hour in the sun after which we plugged a completely drained iPhone 5C into it. The battery took around an hour to charge the device up to 15 percent which is very slow. The battery pack is pretty small compared to many of the standalone ones available in the market, and cannot possibly be used to charge bigger tablets or laptops. Fortunately, the battery can charge also charge via USB like any other, which is useful for when the weather isn't suitable.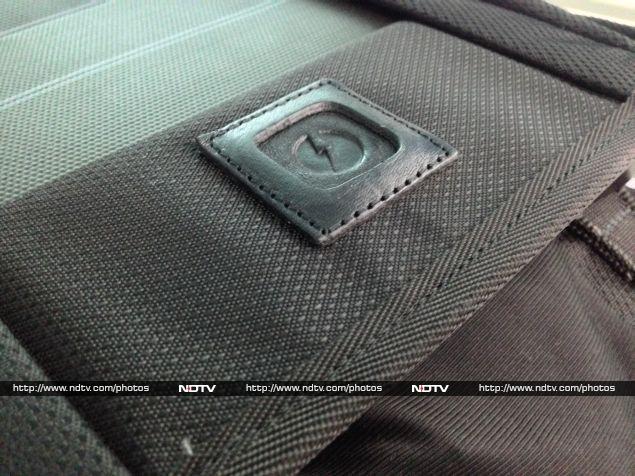 Verdict
The Lumos UnPlug Backpack, priced at Rs. 4,990, is a decent effort from the startup but it is still a far cry from being considered polished technology. The battery is low-powered and solar charging takes a lot of time. Also, the flap design is not going to appeal to everyone. Interested users can also take a look at the Samsonite Torus Solar powered back which is bigger, more expensive at Rs. 9,700, and features a removable pouch doubles up as the solar panel. It is a toss up between the two at the moment. If you are in two minds about the backpack, maybe it would be a wiser decision to stick to a standard external battery charger which you can throw into any old backpack.