In recent years, we've seen a growing number of Indian startups building hardware products - whether it's telepresence robots in Bengaluru, or high-end virtual reality headsets in Goa. Many of these products are still a work in progress, but a fair number are now available to buy online if you want.
We've been tracking the progress of these companies for a while now and here are some products you can buy online right now, so if you were wondering what's coming out of India in the hardware space, take a look below.
1) Witworks Blink smartwatch
Launched just recently, the Blink Smartwatch by Witworks is a stylish entry in a category that's proven to be a tough nut to crack. Running on a highly customised interface based on Android 5.1, the Bink is good looking, and feature-rich, though it remains to be seen if Witworks will be able to make a dent in a category where even established players like Pebble have seemingly struggled.
You can buy a Blink now for Rs. 14,499.
2) LeChal Smart Insoles navigation and fitness insoles
First created as a device to help people who are visually challenged, the LeChal Smart insoles are a wearable that slips into your shoes, and can be used to guide people through haptic feedback. The device can also track fitness data, and comes with a number of different variants to suit different needs and budgets.
Pricing for the LeChal Smart insoles starts at RS. 6,999.
3) Safer smart pendant
Safer, by Leaf, is a small wearable that can be used to track the movements of your loved ones, who can tap the button to send out their GPS location in the case of any emergency. You can do this with phones, through apps such as Google's Trusted Contacts, but as Gadgets 360 found, this device allows for quick location sharing without having to rely on being able to use your phone.
If that sounds interesting to you, then you can get the Safer pendant at just Rs. 1,999.
4) Smartron t.book 2-in-1 Windows 10 laptop
The Smartron t.book 2-in-1 is a hybrid computer that launched in March this year. As we noted in our review, it offers good performance, and is versatile as both a tablet and a computer.
It does heat up a bit, and storage is limited, but if those aren't dealbreakers for you, then you can buy the Smartron t.book at Rs. 42,999.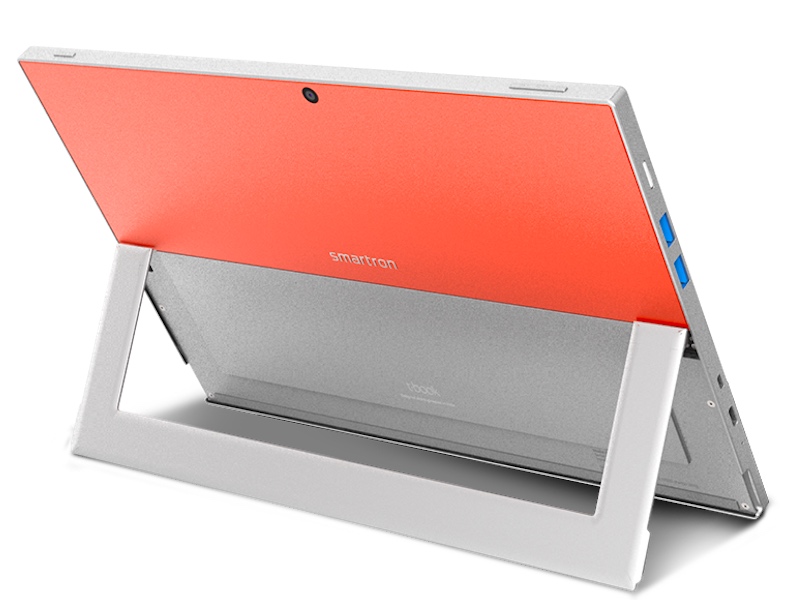 5) Oakter smart home kit
Building your own smart home is not hard, though it can be a little expensive. Oakter has a soution that lets you control the plug points for your appliances, allowing you to control them remotely. Although we have not had a chance to do an in-depth review of this product, we saw a demo by the Noida-based company, which also makes other smart devices including a smart lock, and a smart thermometer.
You can get a basic kit for under Rs. 5,000, and the full kit from Oakter sets you back by Rs. 10,000, in which you get the hub, a 6 amp plug, a 16 amp plug, and a 25 amp smart box, along with a wireless remote.
These are some of the many cool devices being sold by Indian that we've checked out in some way, which are available right now for you to buy. Did any of them catch your eye? Are there any other small startups making big products you think people should know about? Let us know via the comments.
Affiliate links may be automatically generated - see our ethics statement for details.