The moment someone says 'fitness tracker', you likely think of a device mounted on the wrist, whether it's a band that only tracks fitness, or a smartwatch. It is true that wrist-mounted fitness devices are the most popular gadgets in the category, with at least 160 wrist-based fitness trackers in the market.
But we've also heard some people mention that they don't want to wear something like a Fitbit because they already wear a watch all the time, and so they don't want another thing to keep on their wrists.
If you are someone who'd rather keep his wrists free, but still want to be able to track your fitness, we've got a bunch of options for you:
Feet
Everyone likes a good pair of shoes. And wouldn't it be great if your footwear could be your fitness coach? LeChal footwear has something similar in mind. What started as a company to improve navigation for the visually impaired people, is now one of the most innovative fitness solutions.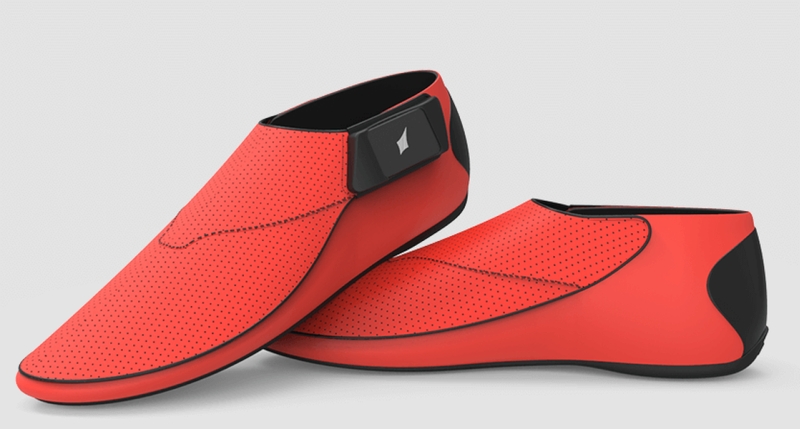 LeChal uses what it calls 'pods' that can be clipped to your shoes to measure movement. They can snap into the shoes or LeChal insoles. At 22g these pods are pretty lightweight and they connect to your smartphone via Bluetooth. They are compatible with phones running Android 4.3 and above, and iOS 7 and above.
Apart from normal features like step counting and tracking calories burned, LeChal also has the capability to navigate you turn by turn via haptic feedback. It even works when you're not connected to the Internet. Another interesting feature is group journeys, to guide people to the same location from different starting points, using the pods.
LeChal's solution starts from Rs. 5,999 (for insoles and pods), or you can buy shoes and pods starting from Rs. 8,999.
Many 'dumb' pedometers can also be tied around your ankle, or clipped to your shoes, but if you're looking for something more specialised, then there is the Catapult, which is used by athletes.
Used by football teams like Newcastle United, these are specialised gadgets that allow tracking of a number of different inputs, and combine with other sensors from the company to provide a complete analytics package that coaches can use to help their athletes reach their peak performance.
Head
Fitness headgear is fairly limited, but there is an interesting smart cap from a company called Spree. The cap looks like a normal cap, and won't look out of place whether you're running or playing a game of tennis.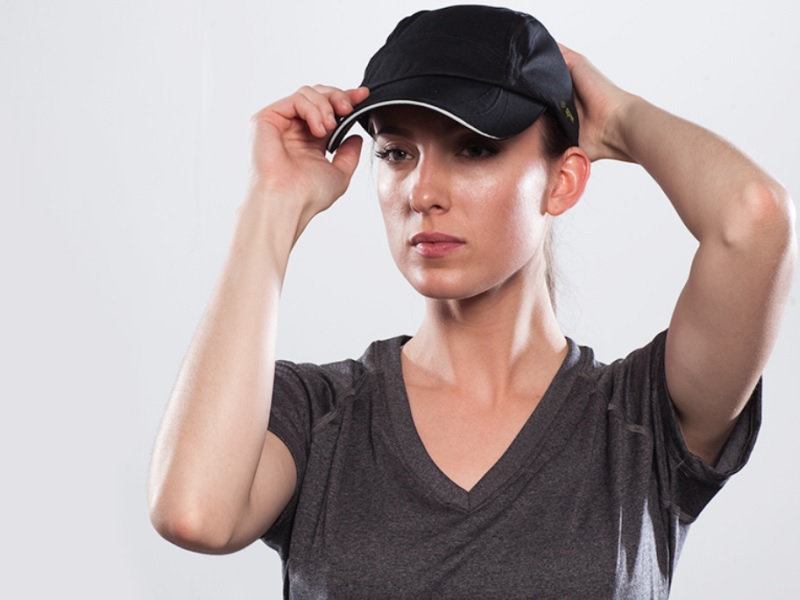 The cap includes a module that the company calls a Performance Optimisation Device. It connects to your smartphone (both Android and iOS) over Bluetooth and gives you eight hours on a single charge. What you get is a 3-axis accelerometer, and a plethysmograph for body axis - essentially, it can track your posture. It also includes a temperature sensor, and this is used to make the calorie readings more accurate.
The Spree smart cap will set you back by $199, or around Rs. 13,000, plus shipping and taxes/ duties that may be levied while importing from the US.
Torso
For more advanced users, getting fitness trackers built right into your workout clothes is a nice idea - there's no device to mount, and the tracking is usually extremely accurate too, as these kinds of devices can do more than just measure steps walked.
Athos is an apparel company that integrates the fitness tracker with your daily fitness wear; you buy the (washing machine safe) workout pants and the tracker is built right in.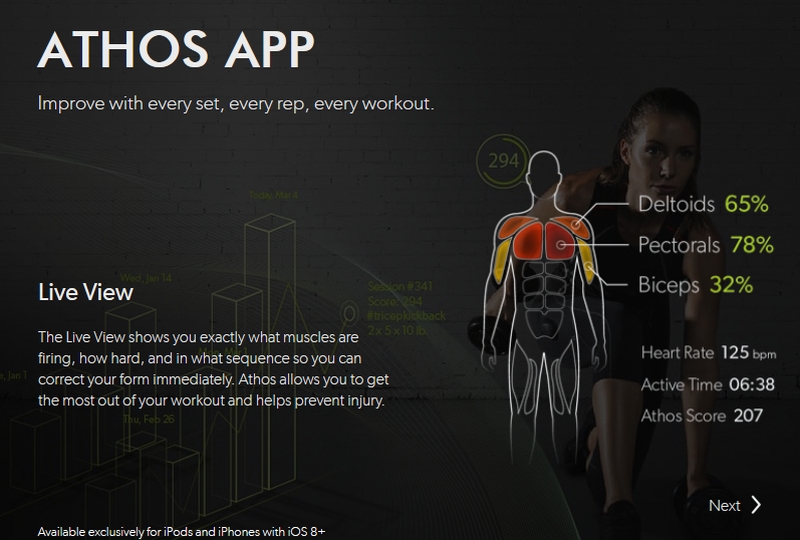 The unique feature of Athos is that it tracks your muscle movement, heat and contraction. The real-time feedback application shows you what specific muscles were exercised the most during your workout. This is great for the serious fitness buffs as most of the trackers are just built for step counting and movements. Athos gives you the insights of each set performed in the gym or at home.
Athos shorts and shirts have a total of 12 and 16 sensors respectively. These sensors include muscle activity sensors, heart rate sensors, and breathing sensors (just for the shirts). All of these sensors talk to a Bluetooth central core that connects to your smartphone via a companion app. The shirt costs $398 (approximately Rs. 25,000) while the shorts will cost $348 (approximately Rs. 22,000), and this includes the Bluetooth core as well.
Ears
The new crop of smart watches allows you the luxury of voice commands while you're running. But let's face it, most of the times they can't listen to what you are saying because of environmental disturbances. FreeWavz is a set of Bluetooth wireless earphones that are dust and water resistant, and include heart rate and motion trackers, making them a great workout companion.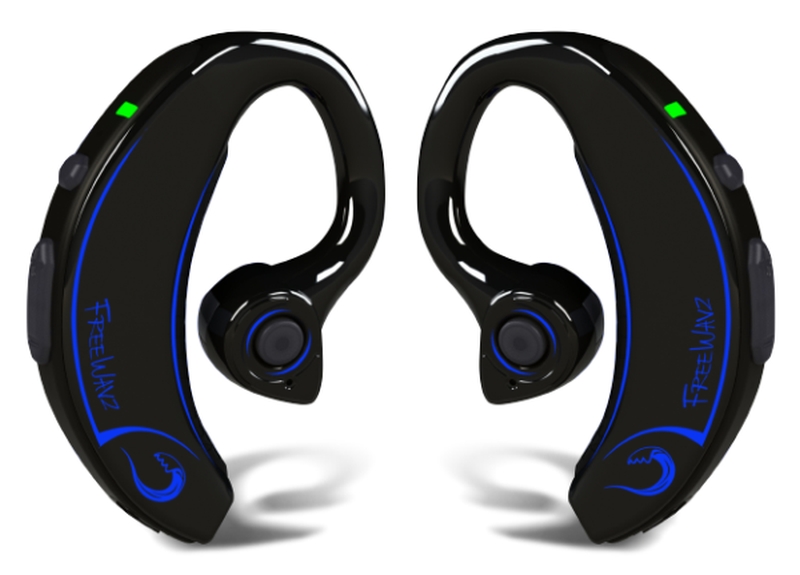 Data from these can be accessed via a companion app, but aside from that, the FreeWavz can of course also be used to listen to music, make calls, and reply to texts through the built-in microphones. The headphones have apparently been designed after consulting ENTs to fit your ear perfectly.
The FreeWavz are not available yet, but can be pre-ordered right now, for $219, or around Rs. 14,000. Another notable product in this category is the Dash earbuds. These have the same features, but a much more compact design, and a built-in MP3 player. However, priced at $299 (approximately Rs. 19,000), they're also more expensive, and have a battery life of just about 3.5 hours.
Thigh
While walking, running or playing sports, one of the most common injuries is a muscle pull or a hamstring injury. Leo is a band worn on the thigh to track multiple parameters of your body constantly.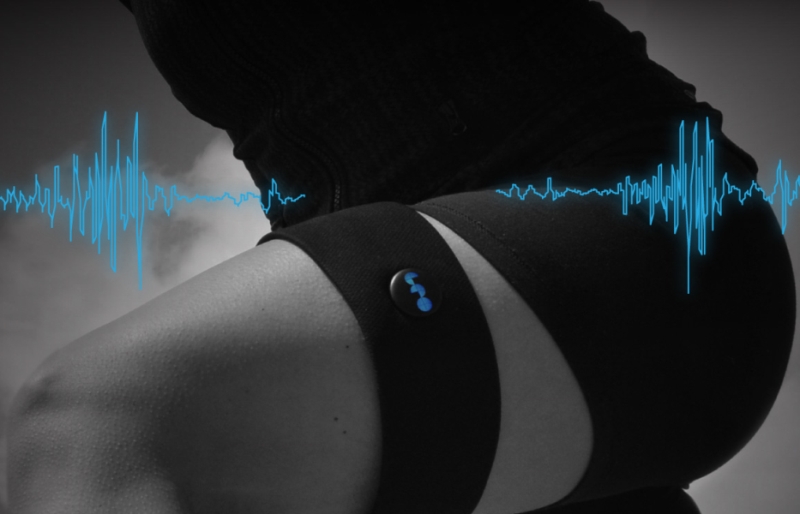 Leo tracks muscle intensity, muscle fatigue to help you avoid injury, dehydration to help you keep hydrated throughout the day. It even suggests you muscle-targeted exercises. And there are also advanced measures like lactic acid measure, balance, and technique analysis.
Leo supports Android, iOS and desktop apps, with smartwatch support coming soon. Right now Leo is only available for the early backers on Indiegogo, but in future the device is expected to be priced at $299, or approximately Rs.19,000
Others
There are some specialised trackers that can be worn anywhere on the body or slipped into your pocket. For instance Fitbit Zip and Fitbit One are some of the lightest and most easy to use clip-on trackers, though they are a little limited. You should also check out Oxstren gloves which are launching this December, and promise to identify your exercise automatically, measure heart rate and grip force, and even evaluate your form when lifting weights.
Which one of these alternate trackers are you most interested in? Have you already used any fitness trackers or are you keen to get started? Let us know via the comments.