It was a quiet sort of week, apart from the Monday morning frenzy triggered by The X-Files star Gillian Anderson posting an image of herself as the next James Bond. As you would expect from the Internet, it drew very different responses - from people saying Bond should always be a white male, to others asking why a franchise with a chauvinistic character and oft-repeated damsel-in-distress tropes is still a thing.
Then there was the first look at the live-action remake of Disney's Beauty and the Beast, starring Emma Watson as Belle and releasing in March 2017. Another reason it made the news round was for breaking the record previously held by Star Wars: The Force Awakens - that of being most watched teaser in the first 24 hours (91.8 million views, if you were curious).
Post that, HBO's troubled sci-fi western series Westworld - produced by JJ Abrams and written by Jonathan Nolan - will finally premiere before the end of this year, the network has announced.
All of that belongs to the future though. Welcome back to The Weekend Chill, the one-stop destination focused on providing you great entertainment picks for your weekend.
TV:
All the Way
All the Way is set in a time of turmoil - just after the JFK assassination - with new US President Lyndon B Johnson under growing pressure from Martin Luther King Jr. to pass the Civil Rights Act and having to balance the wants of his own party members.
Before turning into a TV film for HBO, All the Way was a stage play that began in 2012 and ran for two years. It was enacted in multiple cities, with the most popular one being the Broadway and American Repertory Theater (ART) version, performed in New York City. For his performance as President LBJ, Bryan Cranston (Breaking Bad) won a Tony Award for Best Actor - the Oscars for plays - and hence reprises his role in the HBO production.
Joining him is Anthony Mackie (Avengers: Age of Ultron) as Martin Luther King Jr., Melissa Leo (The Fighter) as First Lady Lady Bird Johnson, Bradley Whitford (The West Wing) as Vice President Hubert Humphrey, and Stephen Root (No Country for Old Men) as J Edgar Hoover, director of FBI.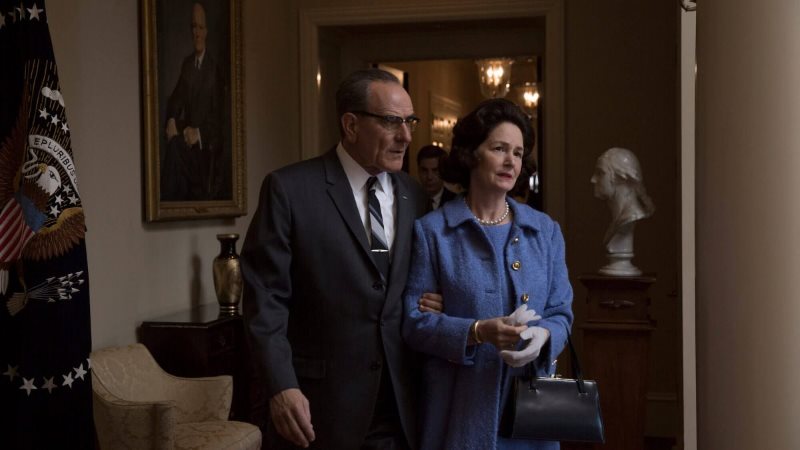 How to access: Hotstar Premium
Time commitment: 2 hour and 12 minutes
Video games:
Overwatch
Blizzard made its name creating real-time strategy and role-playing games, such as the Warcraft and Diablo franchises. In the last few years, it has started to branch out of those genres, first with the release of collectible card game Hearthstone: Heroes of Warcraft in 2014 followed by multiplayer online batter arena (MOBA) game Heroes of the Storm the year after.
And now it ventures into another genre, with the release of first-person shooter Overwatch. It's only the third Blizzard title since 1998 to release on consoles. And while the publisher has a history making titles for OS X as well, Overwatch misses out on that aspect. Unfortunately, you won't be able to snap up a physical copy. PC owners will have to rely on Blizzard's online service, Battle.net, and PS4 and Xbox One players on their respective online stores.
The game is based around squad-based combat - meaning it's entirely multiplayer - and characters are of four types: offence, defence, tanks, and support. We think Overwatch is a masterclass.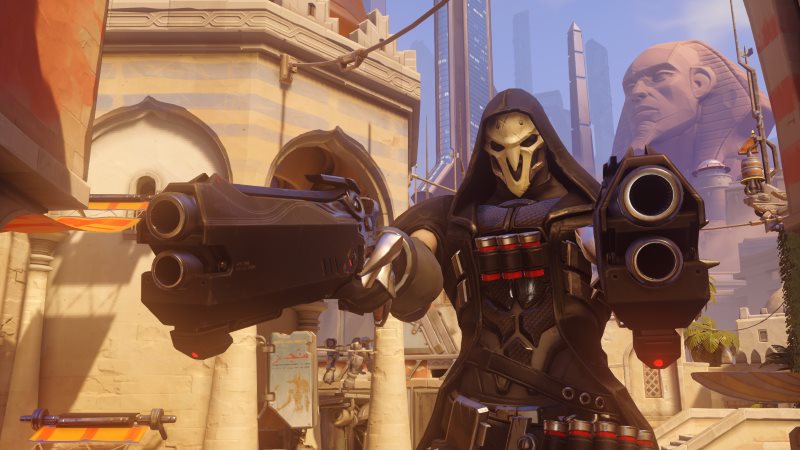 (Also see: One of Overwatch's Sound Effects Is Powered by Beer)
How to access: PlayStation 4, Xbox One or Battle.net for Windows PCs
Time commitment: 10-15 minutes per game
Total War: Warhammer
Total War has been widely acclaimed and remained popular in its 16-year run. It has also covered a lot of ground with its nine titles, going from 15th century Japan, Dark and Middle Ages, 200 BCE Rome, to Napoleon-era France. The series' most recent entry - Total War: Warhammer - is a big deviation from that trend, bringing in the fantasy setting and characters from the Warhammer universe into the realm of Total War.
It's a mash-up, and judging by early reviews, it's been done quite well. If you like turn-based strategy games with real-time tactics that involve monsters, warriors, and heroes, it's well worth picking up. There are four factions available at launch - the Empire, the Greenskins, the Dwarfs and the Vampire Counts. A fifth faction - the Chaos - can be used for free by those who buy the game in the first week of release. The single-player campaign mode will take you from the northern Chaos wastes to the southern Greenskin badlands, and from the western Great Ocean to the eastern world of Dwarfs.
Total War: Warhammer is the first of a trilogy, so you can be sure to expect more Warhammer-styled content from the house of Sega and Creative Assembly.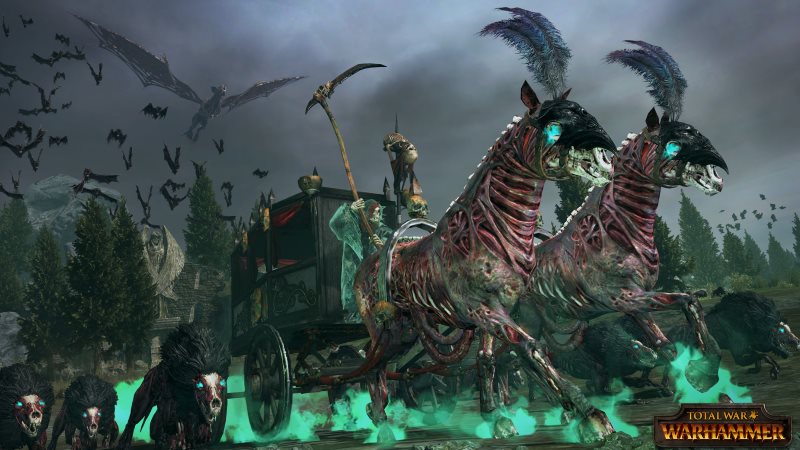 How to access: Steam for Windows, OS X and Linux PCs
Time commitment: 20-25 hours
Music:
Teens of Denial by Car Seat Headrest
For years, Will Toledo and his mates released almost a dozen albums on the indie artist favourite music streaming website, Bandcamp. That changed last year when they re-recorded some of their best tracks and released them under a label - the album was called Teens of Style and it quickly went on to become one of the best of 2015. Toledo has a huge online cult following, and Car Seat Headrest are clearly prolific because barely half a year later comes their second album with the label, and thirteenth overall since 2010.
Teens of Denial, a 12-track record, is an absolute joyride right from the start. And it somehow manages to trump their previous album, a feat that's even more extraordinary considering the short turnaround time. The songs deal with various themes, from teenage angst on opening track Fill in the Blank ("You have no right to be depressed" / "You haven't tried hard enough to like it"), death on Cosmic Hero ("And if you really don't want the pain" / "You can disengage completely") to breaking up on The Ballad of the Costa Concordia ("I'm going to bed now" / "I've sunk into my sorrows").
Car Seat Headrest's new release is easily one of the best rock albums 2016 has given us.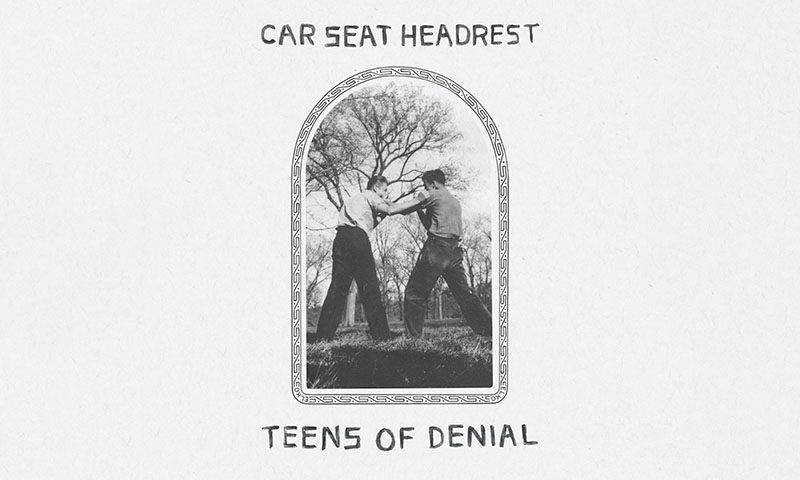 How to access: Apple Music/iTunes, or Spotify
Time commitment: 1 hour and 10 minutes
The Party by Andy Shauf
Self-produced fourth full-length album, The Party is a 10-track album chronicling just that - a party. Canadian singer-songwriter Andy Shauf is known for his storytelling work via music, and here he stands in the background observing the spectacle of a party.
Smooth and dreamy at most times, the record goes from talking about arriving Early to the Party ("Standing in the kitchen" / "Stressing out the host") to trying his finest to pull his best friend's ex away from him on Quite Like You ("So I start cutting Jeremy right in two" / "I say I don't know what you see in him"), and from dreaming about the girl dancing by herself in Eyes of Them All to dancing with someone who resembles his ex on Martha Sways.
If you've ever just hung back at a house party and watched others, you'll find something to relate on Shauf's latest effort. But you probably shouldn't play it a party, you know.
How to access: Apple Music/iTunes, or Spotify
Time commitment: 37 minutes
Other musical mentions
If you're looking for something a bit stronger, 2 by Florida-based southern rock band Mudcrutch and Along the Shadow by post-hardcore outfit Saosin are some other great options you should try out.
Comics:
DC Universe: Rebirth #1
Rebirth is the biggest revamp of the DC Comics universe since the New 52 initiative that took hold in 2011. Geoff Johns, the chief creative officer for DC Entertainment, described it in an interview as: "The 'DC Universe: Rebirth #1' is an 80 page one-shot I'm writing which is re-laying the groundwork for DC's for the future while celebrating the past and present. It's not about throwing anything away. It's quite the opposite."
After this you will see DC's biggest titles reset itself to #1, with Action Comics and Detective Comics returning to their old numbering (#957 and #934, respectively) along with a number of new titles to boot. Johns has worked with the creative teams of different titles - Peter Tomasi and Patrick Gleason on Superman, Tom King on Batman, Greg Rucka on Wonder Woman and Bryan Hitch on Justice League to name a few - to ensure they were focusing on the DNA of these characters and building out storylines from that.
You can pick up the 80-page DC Universe: Rebirth #1 now, with other titles available starting next week.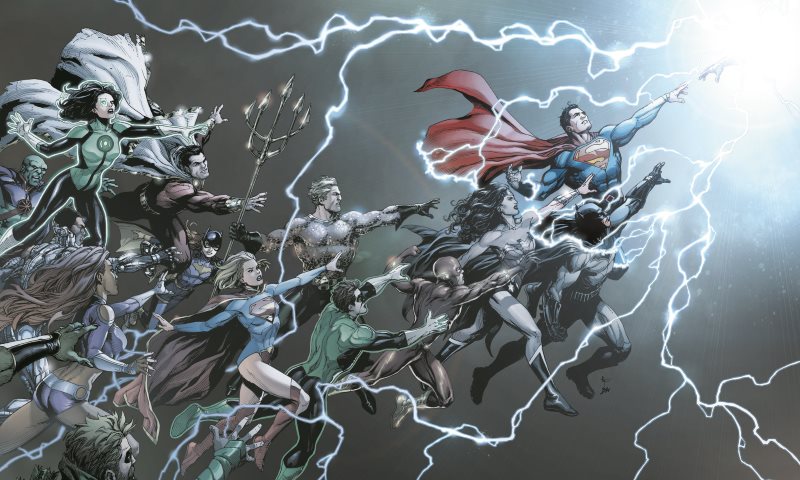 How to access: Comixology or Read DC Entertainment
Time commitment: 1 hour and 20 minutes
What are you planning to do this weekend at home? Tweet your suggestions to us @Gadgets360 with #WeekendChill or let us know via the comments.
Affiliate links may be automatically generated - see our ethics statement for details.