The week began on a mournful note as we learned that 27-year-old Anton Yelchin - best known for his work in the Star Trek film universe - had died as a result of a freak car accident that involved a Jeep Grand Cherokee with a faulty gearshift. The SUV was part of a global recall that was still in the initial stages.
On Tuesday, Variety revealed that 2014's animated hit Paddington - due for a 2017 sequel - might be getting a third film as well. Also, Netflix is working on another true-crime original for its service after the popular Making A Murderer, this time with Canadian actor turned writer-director Sarah Polley for what will be a six-hour miniseries, called 'Alias Grace'.
There was also news for Star Wars fans late on Wednesday, with Darth Vader set to appear in this year's Rogue One: A Star Wars Story. We earlier reported the same news through a leak and it's now very much official.
But that's still to come though. Welcome back to The Weekend Chill, here are this week's top entertainment choices:
Movies:
Midnight Special
Inspired and meant as a homage to Steven Spielberg's Close Encounters of the Third Kind and E.T., Jeff Nichols written-and-directed Midnight Special is about a father and son on the run from a cult, after the institution discovers the child has otherworldly powers. Michael Shannon (Man of Steel) plays the father Roy, with Jaeden Lieberher as eight-year-old Alton. Also following them is NSA agent Paul Sevier - portrayed by Adam Driver (Star Wars: The Force Awakens).
Joel Edgerton (Warrior) and Kirsten Dunst (Spider-Man trilogy) are in the film, too. Midnight Special competed at this year's Belin Film Festival before releasing in March in the US. It never made it to India though, so now's your chance to pick it up.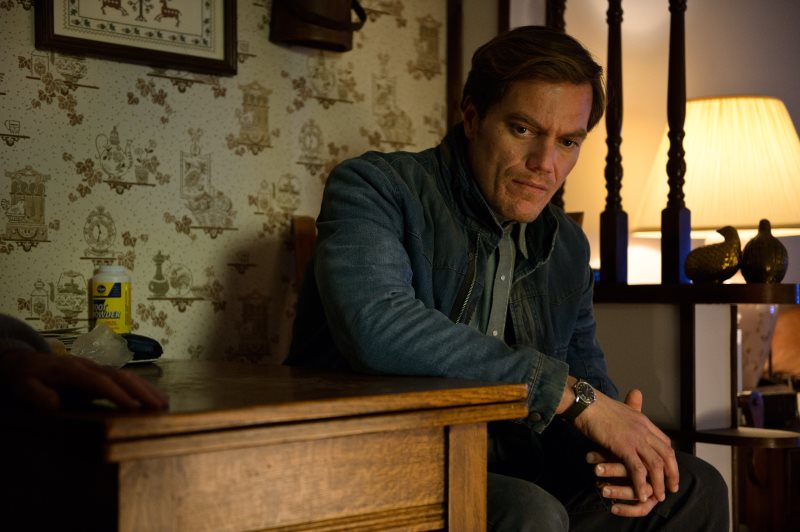 How to access: Amazon US or iTunes US
Time commitment: 1 hour and 52 minutes
The Wave
Ever felt that the disaster movie genre should use a location that's not in America? Well, that's The Wave is about. Originally titled Bølgen, this Norwegian film is based in the city of Geiranger, a small tourist village. The film draws on a real-life problem - that of the nearby mountain Åkerneset which could erode into the fjord triggering a tsunami of about 30m in height, which would wipe out the city's downtown population and affect other areas as well.
From that, The Wave hypotheses what would happen in such a scenario. The film is centred on a family of four that involves a geologist named Kristian who realises what's about to happen, but has to convince the rest of the town while not causing any panic among the tourists.
Because of the film's success among critics, director Roar Uthaug has been tapped to direct the next Tomb Raider instalment with Alicia Vikander (Ex Machina) in the lead. The Wave opened in Norway back in August last year, and is now available for purchase.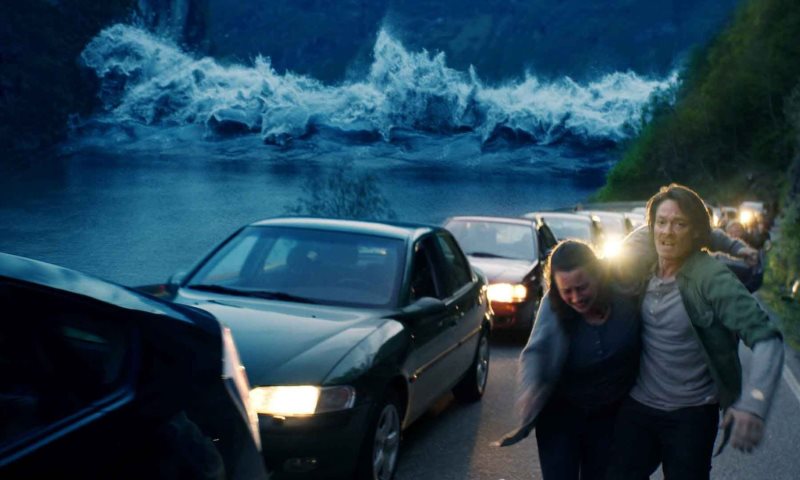 How to access: Amazon US or iTunes US
Time commitment: 1 hour and 45 minutes
Video games:
Grand Kingdom
"After the fall of the once-prosperous Uldein Empire over one hundred years ago, the Four Great Nations now wage war to claim dominion over the Resonail continent. Battles are no longer fought by honourable knights loyal to a nation, but by mercenaries who sell their services to the highest bidder."
That's the premise for Grand Kingdom, a tactical role-playing game and PlayStation exclusive that released last year in Japan and is only now making its way to the rest of the world. The player - meaning, you - will lead a mercenary squad fighting others and completing quests in order to understand why the Empire fell. Your units can come from 17 unique class types and then be organised in custom formations to battle.
Grand Kingdom is playable in both singe-player and multi-player (online only) modes, as you fight for territory, resources and the future of Resonail.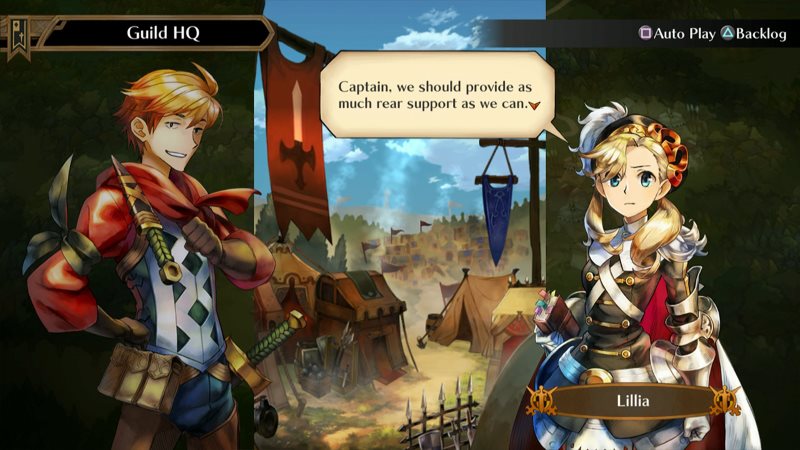 How to access: PlayStation Store for PS4 or PS Vita
Time commitment: 20+ hours
Fallout 4 - Contraptions Workshop
Unlike the last two pieces of downloadable content that brought new areas to the game, Contraptions Workshop - released this week - is geared towards settlement building and improvement.
"With Fallout 4 Contraptions, use conveyer belts, scaffolding kits, track kits, even logic gates to construct crazy and complex gadgets to improve your Wasteland settlements," Matt Grandstaff, global community manager for Bethesda, wrote in an official blog post. "The Contraptions Workshop also includes all-new features like elevators, greenhouse kits, warehouse kits, fireworks, armour racks and more."
You can avail Contraptions by either paying it for separately or as part of the Fallout 4 Season Pass that gives you access to every piece of DLC already and to-be released. Speaking of what's coming up, there's Vault-Tec Workshop in July followed by Nuka-World (an amusement park in Fallout!) in August.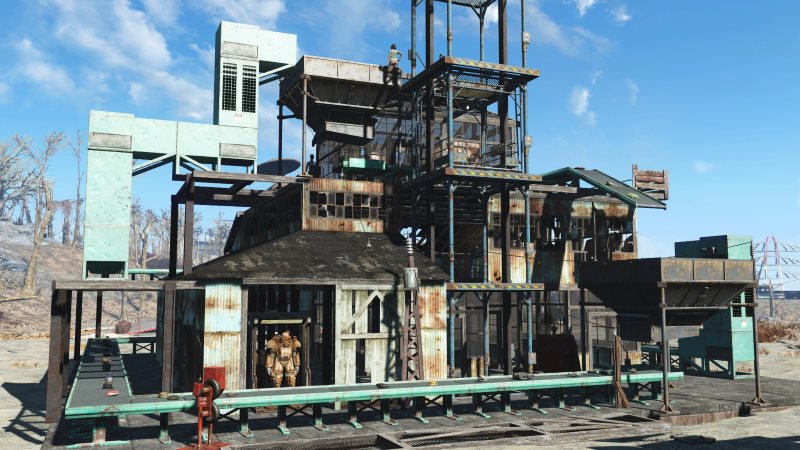 How to access: PlayStation 4, Xbox One or Steam for Windows PCs
Time commitment: As much as you want, really
Other video game mentions:
If you've been playing Star Wars Battlefront, you'll be happy to hear the summer expansion - Bespin - is now available as well. It adds quite a bit of new content, with the introduction of Cloud City a highlight. You can read about the rest here. Do note, you will only get access to Bespin if you bought the Season Pass for Battlefront.
Plus, there's good news for fans of smartphone platformer Pac-Man 256. As promised, it's now available on PlayStation 4, Xbox One and Steam. And unlike its mobile cousin, it features local co-op multiplayer up to 4 players.
You should also check out Steam's summer sale that began on Thursday night, and will last until July 4.
Music:
Puberty 2 by Mitski
Half Japanese, half American, but not fully either. That's how New York City-based Mitski Miyawaski likes to describe herself, having grown up in a lot of different places in her life. Puberty 2, released last Friday, is her fourth solo effort after starting back in 2012 and easily one of the year's best indie rock albums, let alone her own.
The 11-track record, running at just over half an hour, delves into topics that on the surface seem like referring the name of the album but actually deal with deeper issues - going from opening track Happy where the emotion is personified, fighting depression and sadness on Fireworks to dealing with her dual upbringing on Your Best American Girl.
If you're confused by the number ("2") in the album name, that's because Mitski thinks the new album serves as the second part to her previous album, 2014's Bury Me At Makeout Creek.
How to access: Apple Music/iTunes, or Spotify
Time commitment: 31 minutes
Other musical mentions:
Neko Case has partnered with k.d. lang and Laura Veirs to produce a debut effort - Case/Lang/Veirs - that builds on the talents of all three artists, bringing in indie rock, country and folk.
Then there was the fourteenth album by experimental group Swans - a group now made up of Michael Gira, Christoph Hahn, Thor Harris, Christopher Pravdica, Phil Puleo, and Norman Westberg - after going on a hiatus from 1997 to 2010. The Glowing Man, as the album is called, runs for almost two hours despite only containing eight tracks in total, what with some of them coming in at 20 minutes or more.
English R&B singer-songwriter Laura Mvula released her second album - The Dreaming Room - last week as well. Korean pop-rock band Jambinai came out with their second album too - A Hermitage - that combines traditional rock instruments with Korean ones such as geomungo, haegum, and piri.
Another good week for music, all in all.
Comics:
Indoctrination #1
Written by Michael Moreci (Roche Limit, Hoax Hunters) along with art from Matt Battaglia and colours provided by Jim Campbell, Indoctrination is a brand new series about two cops who are working with a terrorist to find out more about a perilous death cult. Think True Detective meet the leader of ISIS - if that sounds intriguing, read on.
Here's the synopsis for the comic by the publisher: "How do you kill an idea? Across the dusty plains of America's southwest, a deadly storm is brewing. A string of murders portend the sinister designs of an infamous terrorist to bring about the end times. Two FBI agents have heeded the signs, and only their rogue actions, aided by a potentially untrustworthy expatriate with deep ties to the terrorist, can push this darkness back. Indoctrination explores America's terrifying underbelly-of death cults and sleeper cells, serial killers and apocalyptic nightmares."
If that sounds like your cup of tea, you should give Indoctrination #1 a shot.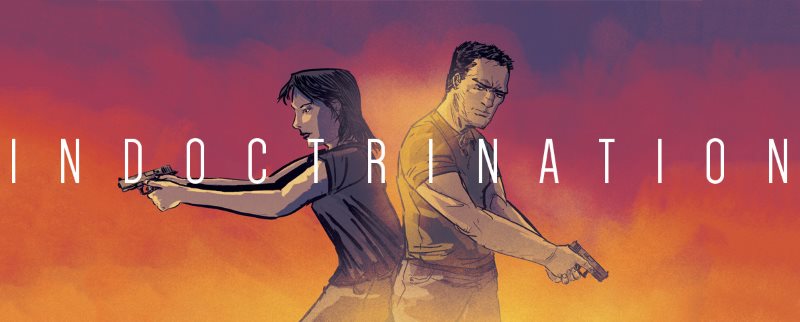 How to access: Comixology
Time commitment: 34 minutes
What are you planning to do this weekend at home? Tweet your suggestions to us @Gadgets360 with #WeekendChill or let us know via the comments.
Affiliate links may be automatically generated - see our ethics statement for details.