The sort-of eighth chapter in the wizarding saga - Harry Potter and the Cursed Child - premiered as a play and released as a script of the book over the weekend. It follows a middle-aged Harry and second son Albus as the latter goes on an adventure with devastating consequences. We read the book on day one itself, and here's what we thought of it: Harry Potter and the Cursed Child Is Devoid of the Rowling Magic.
JK Rowling insisted that she was done with Harry Potter now, even if Warner Bros has already filed for a film trademark for the Cursed Child. She will continue to drive her wizarding franchise in other directions though, with this November's release of Fantastic Beasts and Where to Find Them (already) set for a trilogy.
Pokemon Go caused an uproar this week too. Users lashed out when developer Niantic changed access rules to its API which led to most third-party tracker apps shutting shop. A new update to the app also brought about other issues - rare monsters changed to common beasts, and Pokemon now tend to flee more than before. Niantic also rushed to launch the game in Brazil, with the Rio 2016 Olympics beginning this week.
Friday brought the release of highly-awaited third instalment in the DC Extended Universe in Suicide Squad. The film revolves around a bunch of bad guys who are brought together in [spoiler alert for Batman v Superman] Superman's absence to protect the world from dangerous entities. Most reviews, filtering in since late Wednesday, have not been kind to the film - including ours. All the wise-cracking, background rock hits and promise of a nihilistic comic-book-film entry can't save what is ultimately "an insipid work of art", we noted.
Fret not, though. After all, this is The Weekend Chill and we've got some great recommendations for you to enjoy your time off from work:
TV:
The Knick
With episodes directed by Steven Soderbergh and created by Jack Amiel and Michael Begler, The Knick is about Dr. John W. Thackery (Clive Owen) and his staff at New York City's Knickerbocker Hospital in the early twentieth century. Thackery, while having to maintain his reputation during the day in the operating room, is also fighting cocaine and opium addiction.
In its two-season run, The Knick has ran for a total of twenty episodes and is currently on a break, with the creators and director planning out the next two seasons after Owen's contract came to a close with the end of the second season. Just like his other works, Soderbergh also serves as the cinematographer and editor for The Knick, using his long-running aliases Peter Andrews and Mary Ann Bernard respectively.
The show was nominated for five Emmys last year and picked up one. It airs on Cinemax in the US, which is owned by HBO.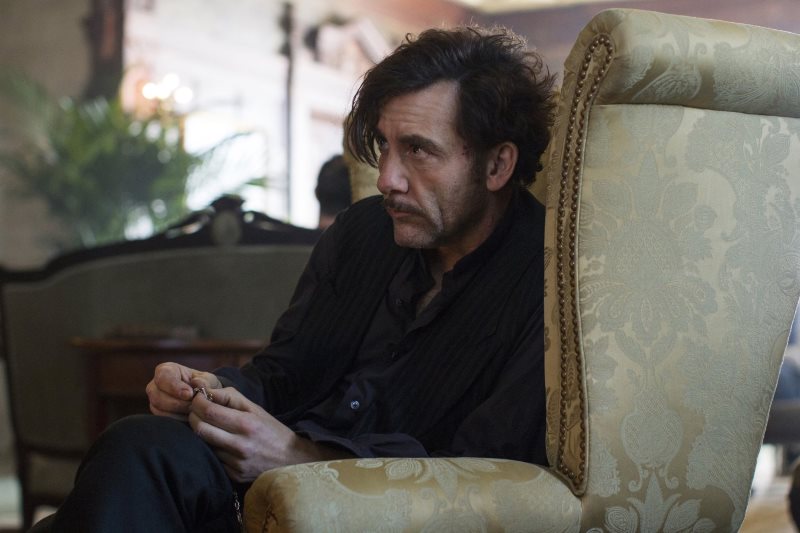 How to access: Amazon US or iTunes US
Time commitment: 10 hours
Movies:
Jason Bourne
Nine years after the second collaboration between director Paul Greengrass and actor Matt Damon comes the fifth instalment in the Bourne franchise which refocuses itself on its eponymous character after a less than satisfying outing with Jeremy Renner in The Bourne Legacy. The film brings in a bunch of newcomers in Alicia Vikander, Riz Ahmed, and Tommy Lee Jones among others. At the same time, Jason Bourne is also another attempt by a spy franchise - after James Bond's Spectre - to put the spotlight on the threat posed by invasion of social media privacy while balancing the needs of a nation's security.
But it's a half-hearted attempt at best, name-checking Edward Snowden and creating its own version of Julian Assange and Facebook. As we noted in our review of the film, Jason Bourne never seems to want to take a breather, and chooses to throw its antihero into a never-ending chase. There are still some great scenes here - especially the one set amidst the Athens riots - but the franchise needs to take a harder look at itself.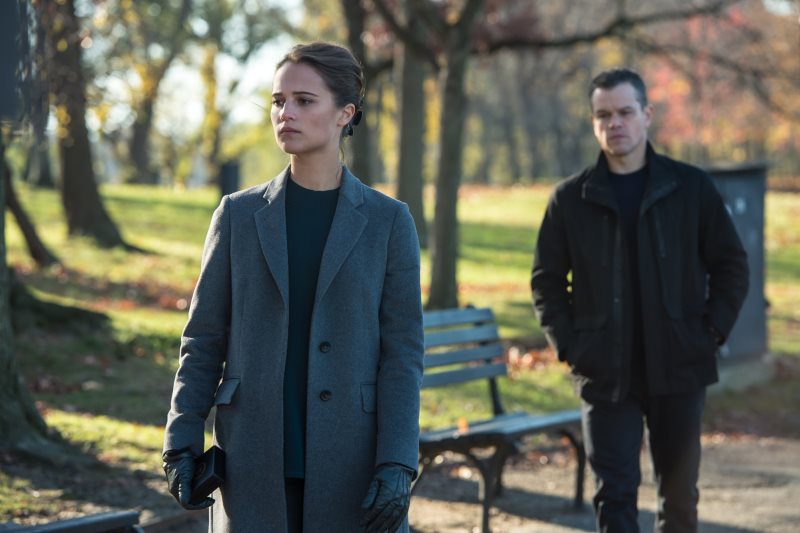 How to access: Out in cinema halls
Time commitment: 2 hours and 3 minutes
April and the Extraordinary World
Christian Desmares (Persepolis) and Franck Ekinci are behind this French-Belgian animated adventure set in an alternate steampunk reality where electricity was never discovered (improbable we know, but hey it's a movie) and the world still relies entirely on coal for power. France is under the rule of Napoleon V even in 1941, though in our reality he perished in 1926. The premise of the film is that scientists have been disappearing without ever inventing what they did and so the planet finds itself without radio, television, electricity, aviation, and the combustion engine.
The titular character April - voiced by Angela Galuppo in the English-dubbed version - finds her scientist-parents have suddenly vanished too. With her talking cat Darwin (Tony Hale), her grandfather Pops (Tony Robinow), and a scoundrel in Julius (Tod Fennell), April sets out on a journey to find them. JK Simmons, Paul Giamatti, and Susan Sarandon are also part of the voice cast.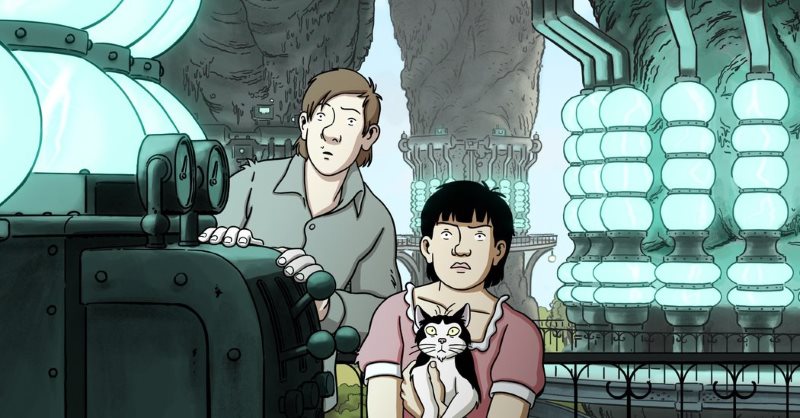 How to access: Amazon US or iTunes Canada
Time commitment: 1 hour and 45 minutes
Other mentions:
If you're looking for more options than the ones above, you should check out our Netflix guide for August. A bunch of stuff was added at the start of the month, including 2014's music drama Whiplash and mystery-thriller The Gift.
Also if you liked Snowpiercer, Tom Hiddleston-starrer High-Rise - based on JG Ballard's novel of the same name from 1975 - is now available on Blu-ray and digital. Think of it as a vertical take on that film, where the different socio-economic classes live on the different floors.
Video games:
Batman: The Telltale Series
Like other titles by Telltale Games before this, Batman: The Telltale Series is an episodic adventure that will be released over the next few months. The five different episodes will be called: Realm of Shadows, Children of Arkham, New World Order, Guardian of Gotham, and City of Lights.
Players will be able to play as Batman or Bruce Wayne, and the game will give you the choice to choose between the two when approaching a situation. As for voices, Troy Baker will voice Batman/Bruce Wayne, Laura Bailey as Selina Kyle, Travis Willingham as Harvey Dent, Erin Yvette as Vicki Vale, Enn Reitel as Alfred Pennyworth, Murphy Guyer as Lieutenant James Gordon, and Richard McGonagle as Carmine Falcone.
The first episode - released this week - gives a lot of Batman's life outside his cape but technical troubles mar the overall experience, as we noted in our review. PC users have reported the game has major technical issues on the platform, so we'd suggest to stay away.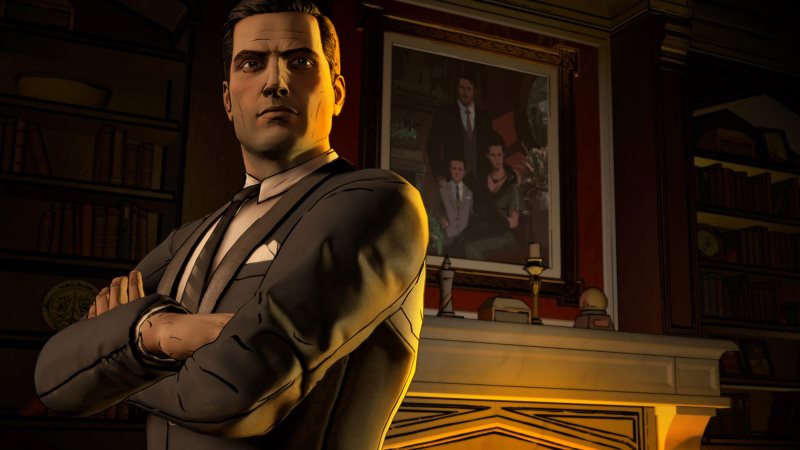 How to access: PlayStation 4, Xbox One or Steam for Windows PCs
Time commitment: 3 hours
Apps:
Severed
Severed is an action adventure game from Toronto, Canada-based DrinkBox Studios, who were behind the 2013 platforming game Guacamelee! that initially arrived on PS3 and PS Vita before expanding to other platforms. Here's what their new game is about, in their own words:
"Severed follows the saga of a distraught warrior, who is lost in a fantastical world, as she knits together pieces of her story from both the past and the future," the developer said in a statement. "As the heroine, players will embark on a journey through a surreal, nonlinear world by using a gesture-based combat mechanic to defeat enemies in this first-person adventure. During their journey, players will unlock new abilities, discover secrets of the land, and grow in power as they master both offensive and defensive techniques."
If that sounds fun to you, you can play it on your iPhone and iPad. It released back in April for the PS Vita, and is scheduled to arrive on Nintendo consoles in the near future.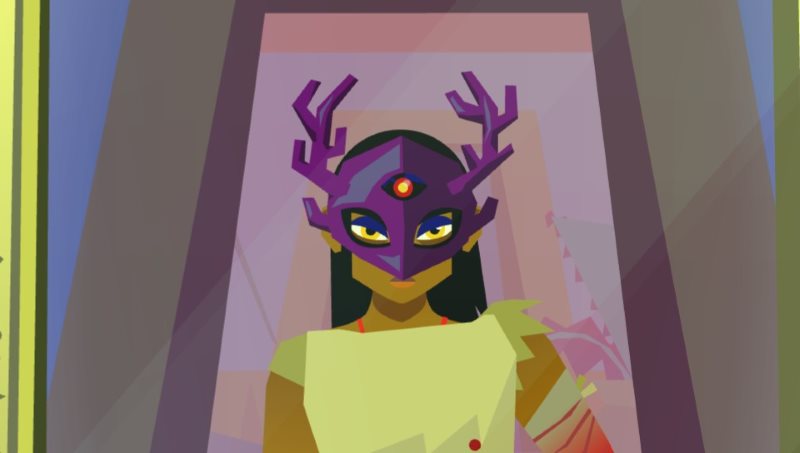 How to access: Apple App Store
Time commitment: 2+ hours
What are you planning to do this weekend at home? Tweet your suggestions to us @Gadgets360 with #WeekendChill or let us know via the comments.
Affiliate links may be automatically generated - see our ethics statement for details.