Thanks to the Internet, there is no shortage of entertainment to select from for us today. From TV shows, movies, video games, music to comic books - everything one can want for kicking back on the couch is (mostly) a click away. The thing is though, hundreds of new titles are released across the board every week. And for a layman stuck in the dizzying vortex of over-abundant content, it can quickly become overwhelming to sort through the noise and find the top quality ones that are deserving of your time. That's where we come in, here are our picks for fun things to do this weekend:
TV:
American Crime Story: The People vs O.J. Simpson
Not many court cases in history have captured the public's attention quite like this one. It obviously helped that O.J. Simpson was one of the biggest American football stars of his time, and the unbelievable car chase stunt he pulled piled on the drama. Part of FX's newest anthology series - American Crime Story - The People vs O.J. Simpson boasts of a stellar cast in Cuba Gooding Jr. (Jerry Maguire, A Few Good Men) as the pro footballer, David Schwimmer (Friends) as his best friend, John Travolta (Pulp Fiction) as a powerful attorney and Sarah Paulson (American Horror Story, 12 Years a Slave) as the head prosecutor. It's a docu-drama so expect the creators to take a bit of creative licence with events.
How to access in India: Hotstar via the Web, repeat telecast on Star World Premiere HD this Saturday at 6PM and 11PM.
Time commitment: 1 hour
Arrow
Based on the DC Comics character Green Arrow, the series tells the story of billionaire playboy Oliver Queen, played by Stephen Arnell, who comes home to fight crime after being stranded on an island for five years. The show is into its fourth season now, and if you've missed out on the latest one, you will be able to binge on the show this weekend. Colors Infinity is set to air all thirteen episodes from the latest season of Arrow back-to-back from 9AM to 9PM this Sunday. The only sacrifice you need to make to catch the adventures of Batman meets bow-and-arrow is an early wake-up time on the most holy day of the week.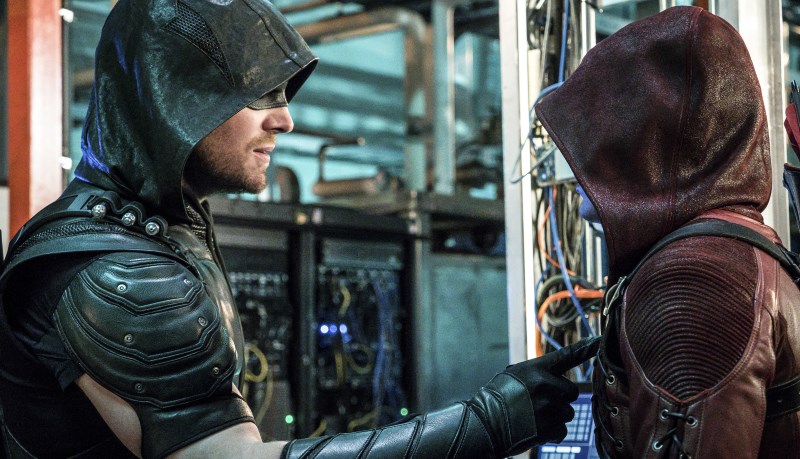 How to access in India: Colors Infinity
Time commitment: 12 hours
(Also see: It's All Connected: How DC's Already Built a Better Connected Universe Than Marvel)
Movies:
Deadpool
The merc with a mouth is a clear departure from Marvel's standard fare, and that aspect of humour is something we noticed in our review. Deadpool stars Ryan Reynolds (Green Lantern, The Proposal) as Wade Wilson once again, with Morena Baccarin (Firefly, Homeland) as his love Vanessa and Ed Skrein (The Transported Refueled) the main antagonist. The movie is a second attempt at telling Deadpool's origin story after the one back in 2009's X-Men Origins: Wolverine went sideways. It's got a lot of gore, profanity and a fair share of killing so steer clear of this one if you're planning a date with your significant other. Note: you'll need to leave your house for this one.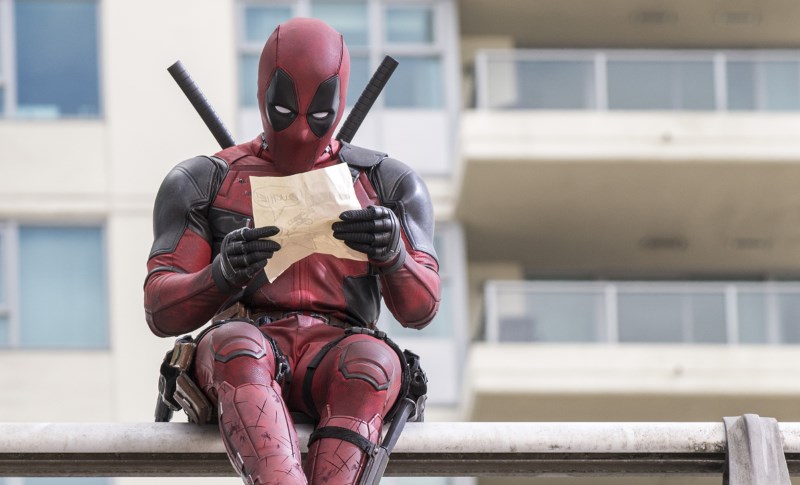 How to access: Out in cinema halls
Time commitment: 2 hours
Video games:
Firewatch
Firewatch isn't your average game. It's a first-person story adventure through the eyes of a fire lookout called Henry - voiced by Rich Sommer (Mad Men) - who takes up a volunteer role in Wyoming's enchanting wilderness. Your only connection to the outside is the voice coming through your walkie-talkie, that of your supervisor Delilah, voiced by Cissy Jones (Tellate Games' The Walking Dead). What starts off as a simple babysitting job soon unfolds into a mysterious journey. You can read our review of the game before you begin the hike or learn more about the game's development and music, from our interview with Campo Santo's composer and designer Chris Remo.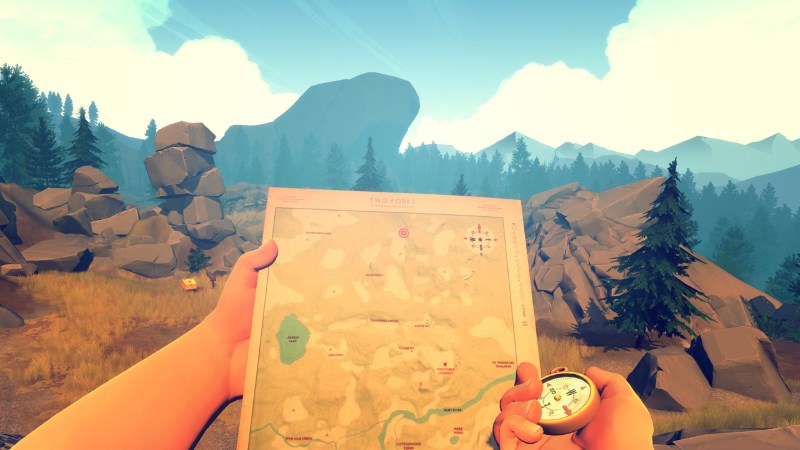 How to access: PlayStation 4, Windows, OS X and Linux on PC
Time commitment: 4-5 hours
Unravel
Unravel is a physics-based puzzle game set in the Scandinavian north, and follows a phone-sized character made of yarn known as Yarny. As Yarny moves, the yarn unravels and he must find a way to complete his in-game progress with the length of yarn available on him. But the game is much more than just swinging or jumping around. The yarn represents love, and the puzzles players face in-game represent the difficulties you must overcome to reach out to people in your life. Unravel has a lot of heart, and not all of it is sunshine and rainbows, as detailed by the game's creative director Martin Sahlin in our interview.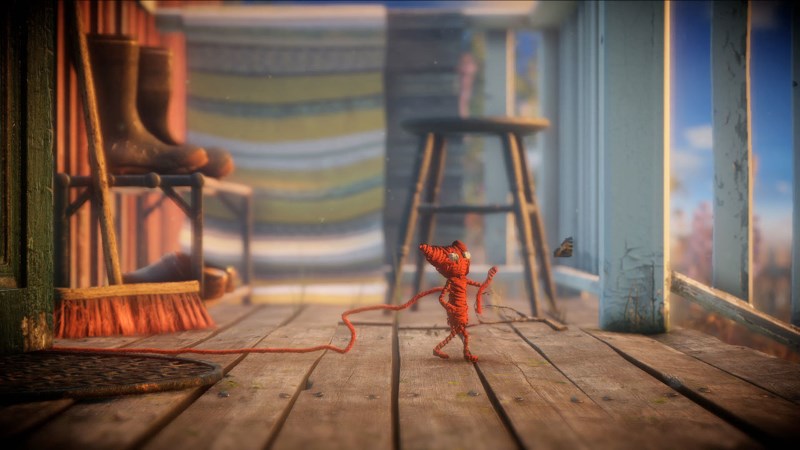 How to access: PlayStation 4, Xbox One and Windows on PC
Time commitment: 6 hours
Internet Video:
The Art of the Deal: The Movie
This was all the Internet would talk about on Thursday, and rightly so. Since announcing his run for US President, Trump has been at the centre of all attention and controversy. And who doesn't want to see Johnny Depp's (Pirates of the Caribbean) take on the real estate mogul? Made by internet comedy website Funny Or Die and titled 'The Art of the Deal: The Movie', it borrows its name and structure from Trump's bestselling book in 1987. Running at 50 minutes, it could have done with better editing but still counts as essential viewing for anyone who wants a satirical peek into the megalomaniac personality.
How to access: Funny Or Die or watch it here
Time commitment: 50 minutes
Music:
All I Need by Foxes
Foxes is the stage name for 26-year-old English singer Louisa Allen, whose voice was part of the hit single Clarity (Zedd, and Paramore's Hayley Williams) in 2013. Her second album, All I Need, released last Friday and was described as a cross between pop, electronic and dance. She's not afraid to let her throaty voice loose on a large part of the album - especially on Better Love and Cruel - but there's a depth to her voice as well which displays itself on If You Leave Me Now and Devil Side. The music lends itself easily to a disco Friday night, so if you're planning on having people over for the weekend, look no further.
How to access: Apple Music/iTunes, Spotify
Time commitment: 55 minutes
Comics:
New Suicide Squad #17
Suicide Squad is one of our most anticipated films of this year, and if you want to know more about the characters right now and can't wait till August, comics are (usually) the way to go. Even though the series' relaunch debuted back in 2014 with New Suicide Squad, you can still jump in this week without worrying about the backlog too much. That's thanks to New Suicide Squad #17 which released this week with a new team. Tim Seeley (Grayson, G.I.Joe: A Real American Hero) provides the story and art comes from Juan E. Ferreyra (Gotham by Midnight, Prometheus) as they reintroduce the dangerous team in an alternative fashion, and #17 is hence a great pick-up point for newbies.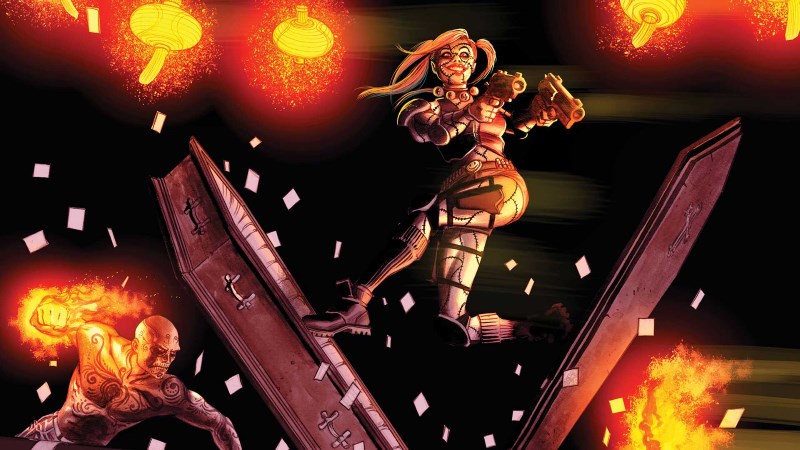 How to access: Comixology or Read DC Entertainment
Time commitment: 25 minutes
Apps:
Tribe
Tribe is the newest messaging app on the block. It is not only entering a highly competitive market, but also catering to a very finicky audience. The app is setting itself apart from the numerous heavyweights - Snapchat, and Boomerang from Instagram - by putting a heavy focus on just video. Instead of doing photos, captions, content discovery, trophies, lenses and everything under the sun as what Snapchat has now become, all you can do on Tribe is hold down on a friend's face and record your video. Once you lift your finger, the video is sent. And like Snapchat, what is once seen disappears forever.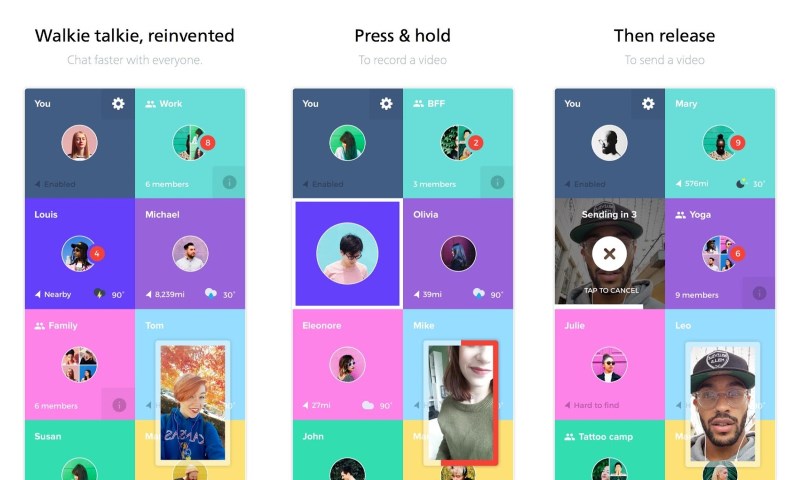 How to access: Apple App Store or Google Play Store
Time commitment: as much as you want, really
What are you planning to do this weekend at home? Tweet your suggestions to us @Gadgets360 with #WeekendChill and we'll retweet the best ones.
Affiliate links may be automatically generated - see our ethics statement for details.