Before we dive into the weekend options at your disposal, let's run through the week that was, in the world of entertainment. Toby Jones, known for his work on stage and to the geek world as Dr Arnim Zola in Captain America: The First Avenger, and Captain America: Winter Soldier, will play a classic Arthur Conan Doyle villain in the second episode of the much anticipated BBC series Sherlock, set to air next year.
More villain news on Tuesday, when Shane Black, director and co-writer on Iron Man 3, revealed he had been forced to change the gender of a villain from female to male, after Marvel feared that toys wouldn't sell as well. There was better news from DC Comics' side though: Margot Robbie, who will portray Harley Quinn in the upcoming Suicide Squad film, might get a standalone female-centric movie starring characters such as Batgirl, Poison Ivy and her. But Marvel seems to winning for now on the revenue front, what with all its superhero ventures having garnered $10 billion (roughly Rs. 67,400 crores) since the start in 2008. And that's just the money from tickets, mind you.
Wednesday gave us some Star Wars news, with the possible leak of a book behind Rogue One: A Star Wars Story. It provided names for rebels and that white-caped Imperial officer, and a hint that Darth Vader will be present in the movie. You will have to wait until December to find out.
That's all to come though. Welcome back to The Weekend Chill, and here are our top picks for this weekend:
TV:
Lady Dynamite
Centred on a fictional version of California-based stand-up comic Maria Bamford, Lady Dynamite is a mockumentary series following Maria Bamford. The show has been created by Pam Brady (South Park) and Mitch Hurwitz, who also created popular and well-known sitcom Arrested Development, which ran for three seasons on TV before returning for a fourth on Netflix. The first season, of thirteen episodes, will feature guest stars such as Sarah Silverman (School of Rock), Tig Notaro (In a World), Adam Pally (Iron Man 3), Patton Oswalt (The King of Queens), Ana Gasteyer (Mean Girls), Jenny Slate (Zootopia), and June Diane Raphael (Zodiac).
With Hurwitz as showrunner and Bamford writing alongside, the show breaks the manners of a traditional sitcom, showing tons of self-awareness, and giving endless moments of goofiness and absurdity. Being a Netflix show, you can catch all the episodes starting Friday.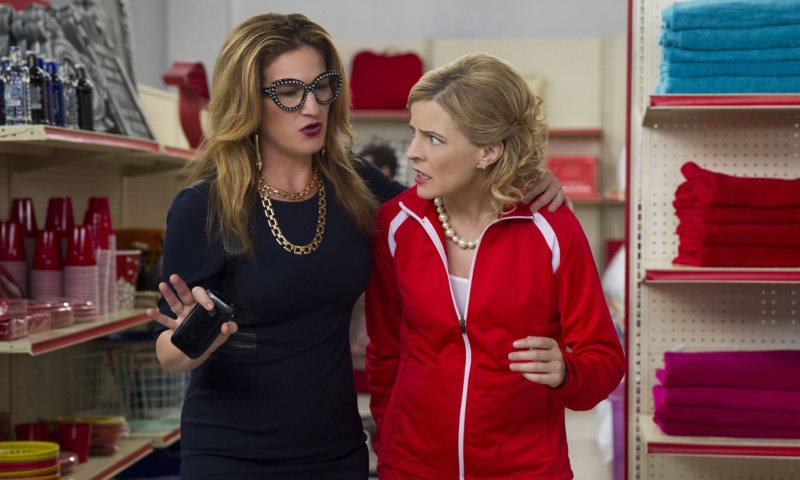 (Also see: 10 TV Shows From 2015 You Can't Miss)
How to access: Netflix
Time commitment: 6 hours and 30 minutes
Video games:
Valkyria Chronicles Remastered
Valkyria Chronicles wasn't quite popular upon launch back in 2008 for the PlayStation 3 - but its success did lead to the creation of a franchise not just in the video game sector, but also in the field of manga and anime. So it was only right that Sega decided to give the original an updated version for Sony's current-gen console, the PlayStation 4.
The game is set in the fictional continent of Europa, based on the Europe we know from the Second World War. Players control a militia unit of Gallia - a fictional country - and are tasked with stopping the invasion of their land from the East Europan Imperial Alliance. In our review, we gave the new remastered version a 9 out of 10, citing the smart approach to gameplay, an engrossing narrative and a fresh visual design enough to smooth over the difficulty spikes that still remain from the original.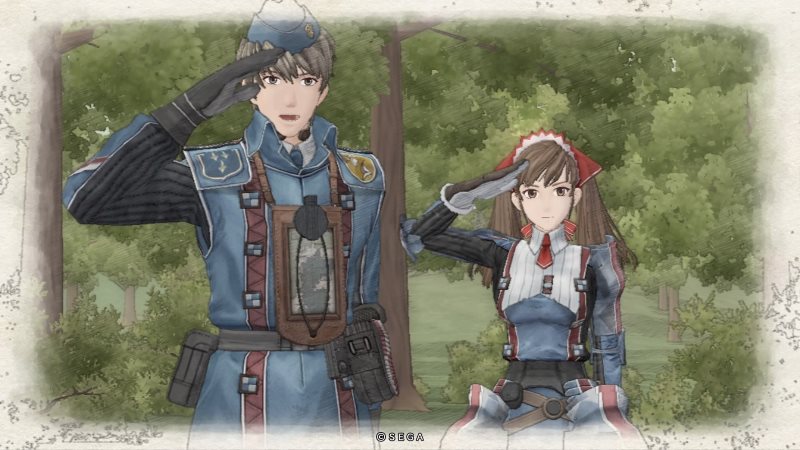 (Also see: Doom, Uncharted 4, and Other Games Releasing in May 2016)
How to access: PlayStation 4
Time commitment: 7 hours
Music:
Coloring Book by Chance The Rapper
Chancelor Bennett, better known by his stage Chance The Rapper, has had a stellar rise through the hip hop world since releasing 10 Day in 2012. His latest and third official mixtape - Coloring Book - has been met with high praise since release last Friday, propelling him squarely into the limelight. Like 2013's popular Acid Rap, Coloring Book features a lot of other artists on every song out of the total 14. The list includes Kanye West, Lil Wayne, 2 Chainz, Justin Beiber, T-Pain, Francis and the Lights, Kirk Franklin, Ty Dolla Sign and even the Chicago Children's Choir.
Opening song All We Got featuring Kanye West and the choir, and Blessings, are standouts on what is an exceptional album. Influenced by the world of gospel, Coloring Book can be really spiritual at times. The album will be exclusively available on Apple Music for two weeks after release. On top of that, the full album is not available here in India, currently restricted to five of the 14 songs.
How to access: Apple Music
Time commitment: 57 minutes
Oh No by Jessy Lanza
Canadian singer-songwriter Jessy Lanza received a lot of praise for her debut album Pull My Hair Back in 2013, and deservedly so. It was even shortlisted for the 2014 Polaris Music Prize, alongside Arcade Fire's Reflektor and Drake's Nothing Was the Same. Three years after that comes Oh No, a 10-song 40-minute album that is largely more of what is she known for.
Combining 80s electro-pop and R&B, Lanza's voice goes from high-pitched pleas to a throaty whisper on Oh No. And she mixes the past with futuristic sounds, going from a feel of nostalgia on album highlight Never Enough - instilled by tunes of disco from decades ago - to a hint of modern techno on songs such as I Talk Bb.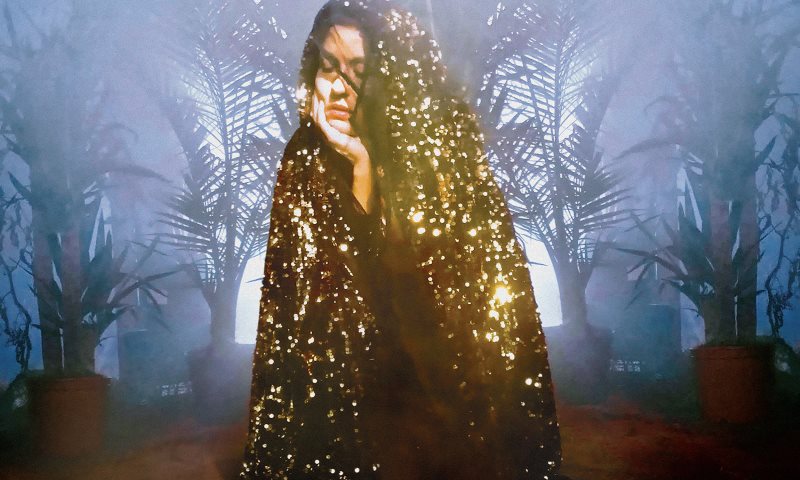 How to access: Apple Music/iTunes, or Spotify
Time commitment: 40 minutes
Other musical mentions
Just like last week, this week too saw a lot of good music released. Hence, you should also check out Alas Salvation by British trio Yak - their debut album and a non-stop rock fest. There's also the third album from the Philadelphia four of Modern Baseball in Holy Ghost, and post-hardcore band Pierce the Veil's fourth adventure in Misadventures.
Comics:
Future Quest #1
Jeff Parker (Aquaman, Justice League United) is the writer alongside Evan "Doc" Shaner as artist for Future Quest, a new monthly series that is bringing back dozens of action and adventure heroes created under Hanna-Barbera. Here is the exciting premise: "When the adventurous and inquisitive Jonny Quest and his adoptive brother Hadji make a startling discovery in the swamplands of Florida, they are pulled into an epic struggle between the Space Rangers and a dangerous villain who threatens the galaxy. Now it's up to the combined forces of Team Quest, Inter-Nation Security, Space Ghost, and a host of Hanna-Barbera's greatest action heroes to stop him and save their universe."
Other characters you can expect to find in the series include The Herculoids, Birdman, Mightor and Frankenstein Jr. And even if you didn't grow up with these characters, you will still enjoy Future Quest.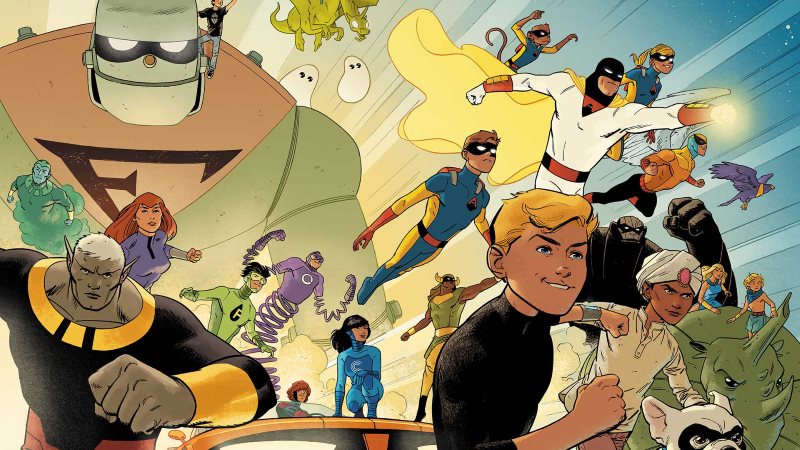 How to access: Comixology or Read DC Entertainment
Time commitment: 40 minutes
What are you planning to do this weekend at home? Tweet your suggestions to us @Gadgets360 with #WeekendChill or let us know via the comments.