The week began with the arrival of Game of Thrones' sixth season, airing simultaneously across the world from Brazil on Sunday night to Australia on Monday morning. Also on Monday, the entire cast behind David Lynch's Twin Peaks revival was revealed, which includes newcomers Monica Bellucci, Naomi Watts, and Amanda Seyfried alongside returning members in Kyle MacLachlan and David Duchovny.
Later in the week, Comcast announced that its media subsidiary NBCUniversal had acquired animation studio DreamWorks - maker of Kung Fu Panda and How to Train Your Dragon - for $3.8 billion (roughly Rs. 25,270 crores). The deal will come into effect later this year, and serves as a challenge to the Disney-Pixar team-up. Over in the world of video game adaptations, Ex Machina star Alicia Vikander will be the next Lara Croft in a Tomb Raider reboot, set to focus on the origin story of the character.
That's still very much into the future for now. Here at The Weekend Chill, we are completely focused on the days in front of you, and here are our picks for how to make the most of your weekend:
TV:
Game of Thrones
HBO's fantasy epic has become a cultural icon in its five-season run, and came back on air the past Sunday with its sixth season premiere reaching the Indian audiences on Monday morning. The first episode also marked the point with which the show clearly moved into uncharted waters with author George R.R. Martin still hard at work on book number six, The Winds of Winter.
Considering the excitement for the show and the number of disparate threads it needed to manage, it was never going to have a great start but it did manage to include a huge reveal for The Red Woman. The second episode won't be available until after the weekend is done with, so go watch the first if you haven't. If you have, then practice your Dothraki. Daenerys is in trouble, it is known.
Also, don't forget to follow our weekly coverage of the show, starting with a detailed explanation of Melisandre's powers and what really happened in the last scene of the first episode.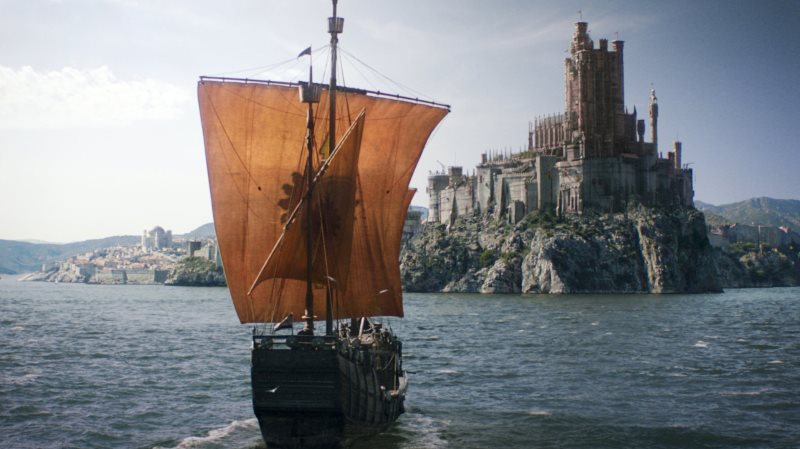 (Also see: How to Legally Watch Game of Thrones Right Now)
How to access: Hotstar
Time commitment: 1 hour
The Night Manager
Written in 1993, The Night Manager was the first post-Cold War novel by British espionage fiction author John le Carré. Susanne Bier, Oscar-winning Danish film director, and David Farr, theatre director for the Royal Shakespeare Company, are behind the joint British-American adaptation to create a six-part miniseries based on the novel, and have brought in a spate of actors to lend their acting prowess.
These include Tom Hiddleston (The Avengers) and Hugh Laurie (House M.D.), along with Olivia Colman (The Lobster), David Harewood (Homeland), Tom Hollander (Pirates of the Caribbean) and Elizabeth Debicki (The Man from U.N.C.L.E.). The book has been adapted to the modern world, but the basic premise of a hotel night manager (Hiddleston) being recruited by a government agent (Colman) to infiltrate the inner circle of a ruthless arms dealer (Laurie) remains the same.
How to access: iTunes UK or amc.com via VPN services
Time commitment: 6 hours
Movies:
10 Cloverfield Lane
Dan Trachtenberg's only previous claim to fame was a short film called Portal: No Escape, inspired by the world of video game Portal. With the help of screenwriters Josh Campbell, Matthew Stuecken, and Damien Chazelle, Trachtenberg entered the world of mystery-horror, creating 10 Cloverfield Lane in the process. While the film takes place in the same universe as 2008's Cloverfield which troubled viewers with its dedication to the shaky-cam to bring about a found footage style, 10 Cloverfield Lane is decidedly straightforward, using a third-person narrative.
It has already been well received upon its international release, with praise being afforded to the performances of Mary Elizabeth Winstead and John Goodman. The plot is thus: "After getting in a car accident, a woman is held in a shelter with two men, who claim the outside world is affected by a widespread chemical attack."
How to access: Out in cinema halls
Time commitment: 1 hour and 43 minutes
Video games:
Alienation
Alienation is the latest PlayStation exclusive from Finland-based game developer Housemarque, known for its Super Stardust franchise that has been present since the days of Atari ST in 1993 to the PlayStation Vita in 2012. In twin-stick shooter Alienation, you can control one of three mechanised infantry suits, each with its own special skills and powers. There's the Tank, which focusses on sheer firepower and close-range attacks; the Saboteur, which can call in air-strikes and cloak itself from aliens; and the Bio-Specialist that uses nano machines to heal allies or decimate enemies from afar. Each of them play differently thanks to a suite of abilities at your disposal, making them worth trying at least once.
We gave it a 9 out 10 in our review, praising the great visuals, well-made RPG mechanics and the generous amount of explosions. The only thing lacking is the amount of effort put in by Housemarque on the game's plot.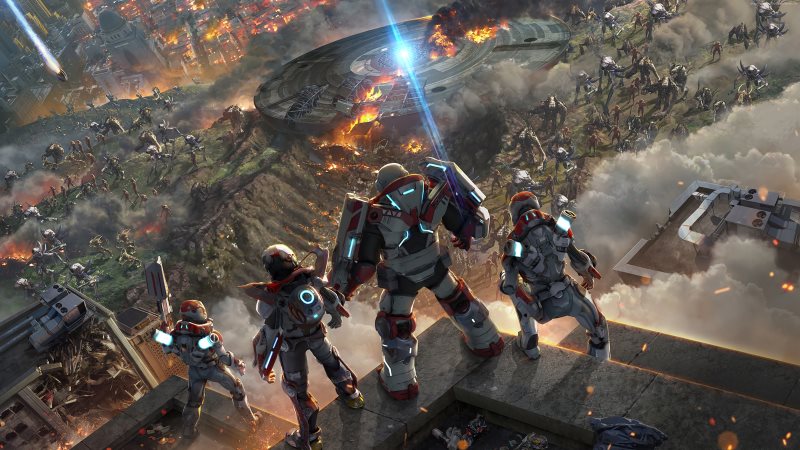 How to access: PlayStation 4
Time commitment: 6-8 hours
Comics:
Doctor Strange (2015) #7
Doctor Strange is getting a film adaptation in November this year, with Benedict Cumberbatch in the role of titular character Stephen Strange. With the introduction of Scarlet Witch in Avengers: Age of Ultron, Doctor Strange is set to continue the push of Marvel Cinematic Universe (MCU) into the supernatural spectrum. Although a completely different story with completely different people at the helm in author Jason Aaron and illustrator Chris Bachalo, the current Doctor Strange comic series is still a great way to learn more about the character before the film drops.
Doctor Strange #7 continues the "Last Days of Magic" arc started by Aaron and Bachalo, and you should definitely start from #1 to get into the flow of things. With an average of 20 minutes per issue, you're not looking at a daunting task if you jump in right now.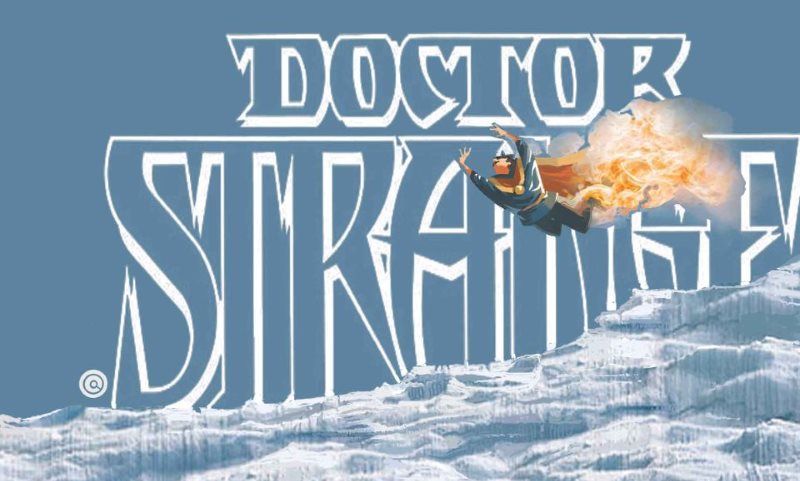 How to access: Comixology or Marvel Comic Store
Time commitment: 23 minutes
4 Kids Walk Into A Bank #1
With story by Matthew Rosenberg - the writer behind last year's wonderful We Can Never Go Home - and artwork by Tyler Boss (Lazarus), 4 Kids Walk Into A Bank is about four kids: Paige, Pat, Berger, and Walter. This is the series' premise, as per the publisher: "11 year old Paige and her weirdo friends have a problem: a gang of ex-cons need her dad's help on a heist. The problem is those ex-cons are morons. If Paige wants to keep her dad out of trouble, she's going to have to pull off the heist herself."
There are no superpowers on display here, and though this comic might be about pre-teens, it is definitely not rated so, going by the amount of violence and swearing happening in the pages. Fast-paced dialogue and black humour are more Rosenberg's way and the way Boss designs the panels is reminiscent of Wes Anderson's film-making.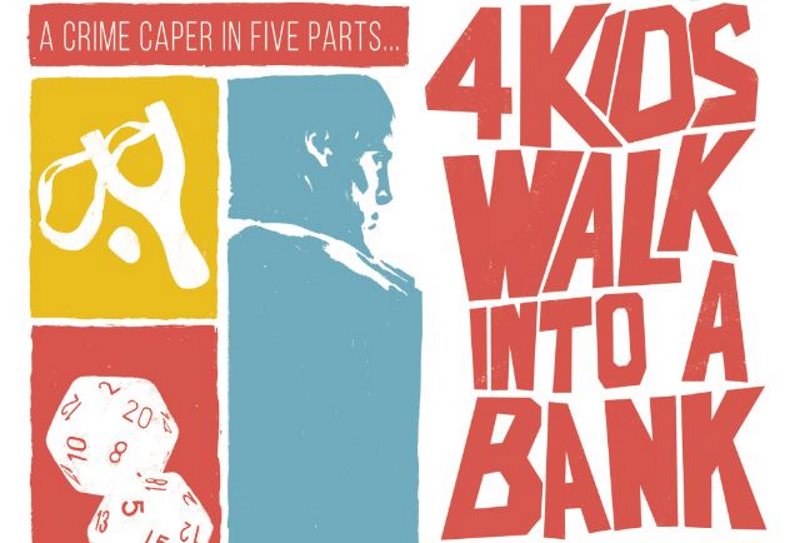 How to access: Comixology
Time commitment: 33 minutes
What are you planning to do this weekend at home? Tweet your suggestions to us @Gadgets360 with #WeekendChill or let us know via the comments.