As geek culture becomes mainstream, the number of high profile movie releases we're looking forward to just keeps going up and up. There are way more than just 10 films we are looking forward to in 2016. We took a look at the list of announced releases, and put together a calendar of films that might interest you as well.
Check out our guide with expected release dates for movies and plan out your whole year, and we're also going to highlight the films we're most excited about in 2016. Note that there's a chance that release date of some movies may change due to unforeseen circumstances.
January
8: The Hateful Eight
29: Kung Fu Panda 3
The year gets off to a great start with Kung Fu Panda 3 - the trailers make this film look exciting and hilarious. We're going to see Po get reunited with his panda family in this instalment, and stars Breaking Bad star Bryan Cranston as his father. The village comes under attack, and Po has to train them to defend himself, completing his journey from enthusiastic apprentice, to trained fighter, to teacher, across the three films.
(Also see: Kung Fu Panda 3 Promises Big Laughs in January)
February
12: Deadpool
February is a relatively slow month in 2016, but we're really excited about Deadpool. The merc with a mouth is one of the more entertaining characters in the lineup, and the trailer promised to deliver on all counts - hopefully, this will go better than Ryan Reynold's last superhero turn, where he played Green Lantern in a movie that's best forgotten.
March
18: Midnight Special
25: Batman v Superman: Dawn Of Justice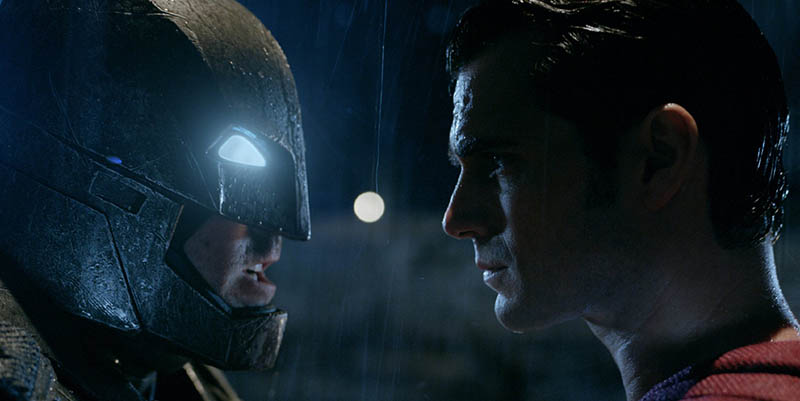 A still from Batman v Superman: Dawn of Justice. Photo: Warner Bros. Picture
Batman v Superman is obviously the headliner for March, and the film looks like it will be filled with over the top spectacle. If you're not tired of Zack Snyder's disaster porn, then DC's answer to the Avengers could well be the highlight of the year, even if it looks a little too predictable.
(Also see: Batman, Superman, and Wonder Woman Cause Collateral Damage in New Trailer)
April
15: The Jungle Book
22: The Huntsman Winter's War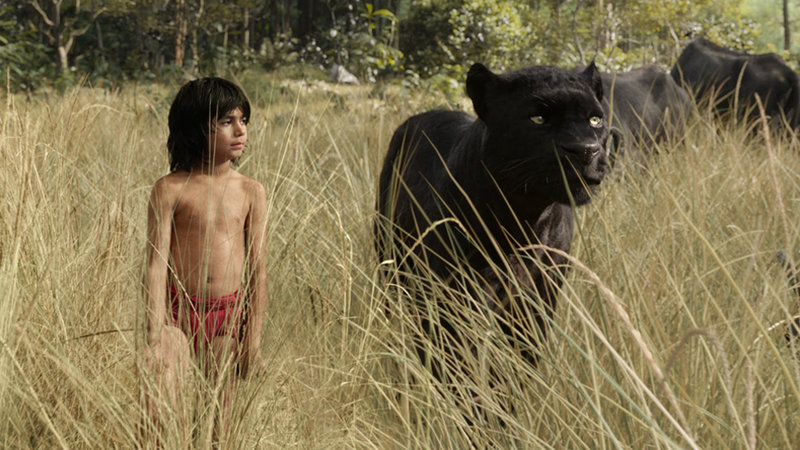 A still from The Jungle Book. Photo: Walt Disney Studios
A live-action Jungle Book, with a star studded cast including Scarlett Johansson as the voice of Kaa, Bill Murray as Baloo, Idris Elba as Shere Khan, Christopher Walken as King Louie, Ben Kingsley as Bagheera, and Lupita Nyongo as Raksha, sounds like it could be one of the greatest renditions of Kipling's story till date. Or it could be an absolute disaster. We can't wait to see which one it will actually be.
May
6: Captain America: Civil War
20: Angry Birds
27: Alice Through the Looking Glass
27: X-Men: Apocalypse
May is going to be a big month for geeks, with a number of films to look forward to. The Angry Birds trailer looks like the movie is going to disappoint for a number of reasons, and we don't know much about Apocalypse yet, but the Civil War trailer has us cautiously optimistic. It has some very cool scenes in it, and Spider-Man will finally join the MCU, but much like Batman v Superman, this film too runs the risk of being very formulaic.
(Also see: First Captain America: Civil War Trailer Looks Exciting, but Also Formulaic)
June
3: Teenage Mutant Ninja Turtles 2
10: Warcraft
10: The Conjuring 2: The Enfield Poltergeist
10: Now You See Me: The Second Act
17: Finding Dory
24: Independence Day: Resurgence
The big summer rush really starts here, and includes a number of movies which could be excellent or just awful. Now You See Me was a quirky and fun film, and we're cautiously excited about the sequel, while no one has a good explanation for why a new Independence Day movie is being made. While TMNT 2 and Warcraft are films we have very low expectations from right now, Finding Dory takes us back to Finding Nemo, which is still one of the most charming movies we've seen. If any company can pull this off, it's Pixar, so we're optimistic for now.
July
1: The BFG
1: Tarzan
15: Ghostbusters
22: Star Trek Beyond
22: Ice Age: Collision Course
22: Knights of the Roundtable: King Arthur
29: The Bourne [Untitled]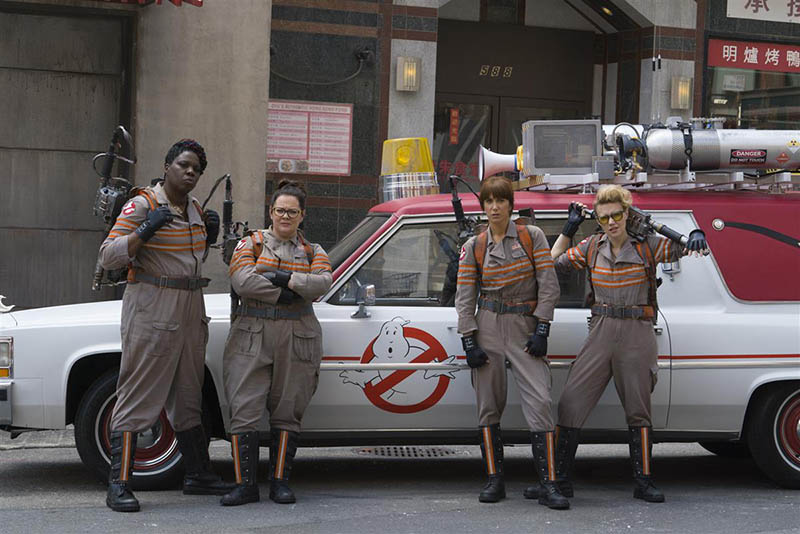 A still of Leslie Jones, Melissa McCarthy, Kristen Wiig and Kate McKinnon in Ghostbusters. Photo: Columbia Pictures
A new Ice Age? A new Star Trek? More Bourne? July has a number of big hitters coming, but nothing has us quite as excited as the idea of a new Ghostbusters movie. The original film was a cult classic, for good reason, and if a new movie can capture the spirit of the original - no pun intended - then it will be worth the wait.
August
5: Suicide Squad
12: Pete's Dragon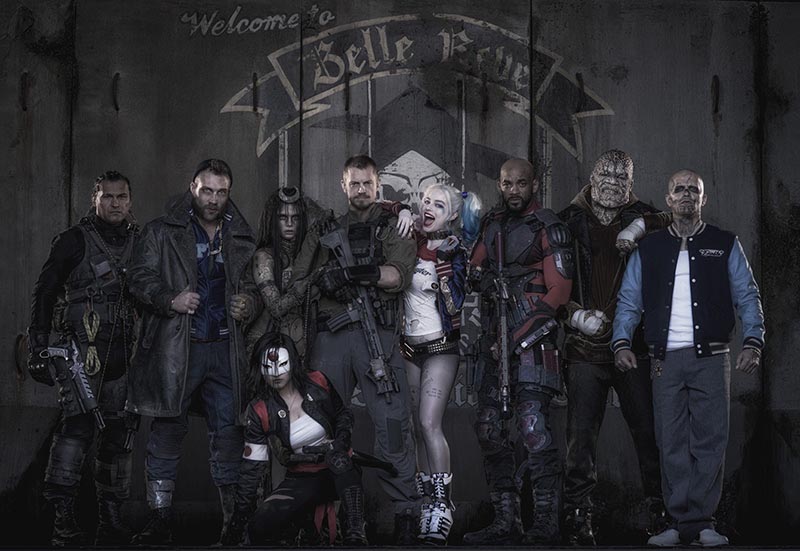 A still of Adewale Akinnuoye-Agbaje, Adam Beach, Cara Delevingne, Jai Courtney, Joel Kinnaman, Karen Fukuhara, Margot Robbie, Scott Eastwood, and Will Smith in Suicide Squad. Photo: Warner Bros.
Suicide Squad is a clear standout here, and we're really hoping that the film does well. While Batman v Superman looks slightly boring and predictable, this film, which is basically the Dirty Dozen meets the DC universe, looks amazing, and could help change the tone of superhero movies for the better, opening up new types of stories in the cinema.
(Also see: Official Suicide Squad Comic-Con Trailer Released, Looks Amazing)
October
7: Gambit
14: Inferno
21: Jack Reacher: Never Go Back
21: Underworld 5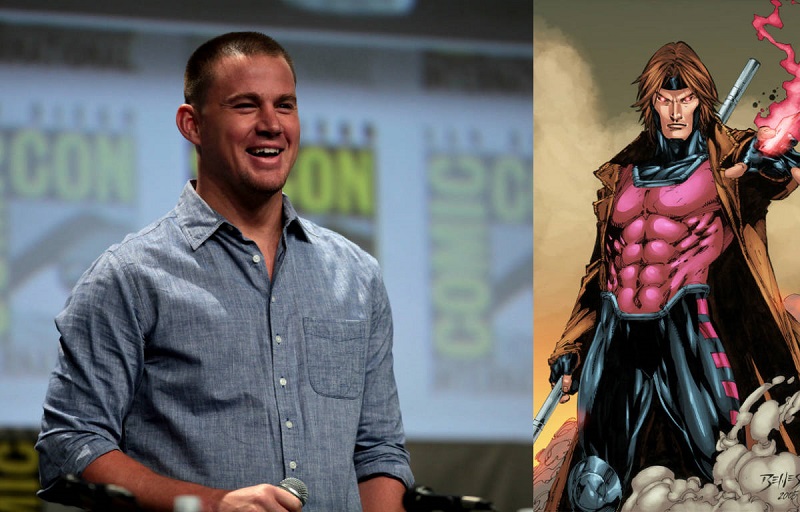 Channing Tatum (left) and Gambit in the comics (right). Photo: Gage Skidmore/Flickr and Marvel
Last we saw Gambit was as a small part of X-Men Origins: Wolverine; he was a part of Taylor Kitsch's short lived career playing superhero. The part is being taken over by Channing Tatum, and hopefully, will have a better fate than the previous incarnation.
Gambit is one of Marvel's weirder characters, and if this film actually releases in 2016, we're going to be surprised, but pleasantly so.
November
4: Doctor Strange
18: Fantastic Beasts and Where to Find Them
Harry Potter spin-off Fantastic Beasts and Where to Find Them promises to be very exciting and will no doubt do well at the box office, but the film we're really interested in knowing more about it Dr. Strange. Doctor Strange brings magic and the occult firmly into the MCU, a departure from the relatively grounded stories it has been telling so far. If Marvel can actually pull this one off, then we're just going to have to stop doubting them altogether. The sorcerer supreme has been involved in some of the most convoluted plots in the Marvel Comics Universe and we hope that the cinematic universe doesn't water him down too much.
December
2: Moana
16: Rogue One: A Star Wars Story
23: Passengers
30: Assassin's Creed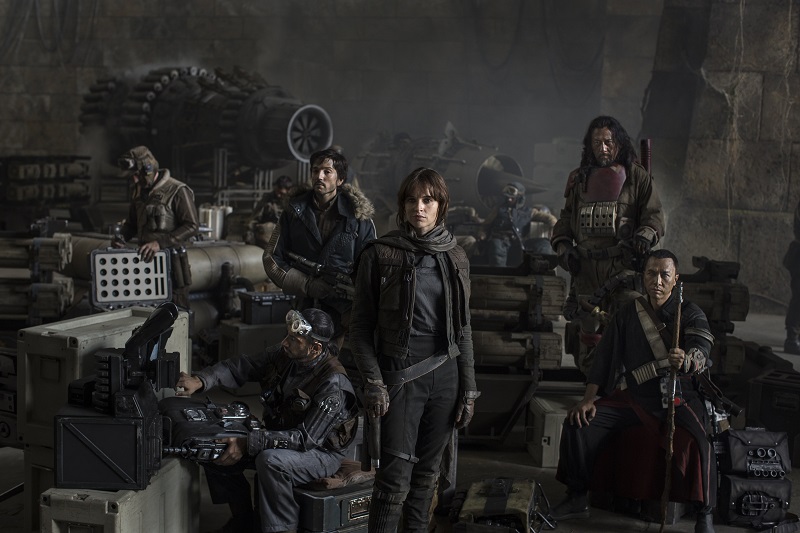 A still of Wen Jiang, Felicity Jones, Diego Luna, Donnie Yen and Riz Ahmed in Rogue One: A Star Wars Story. Photo: Jonathan Olley and Leah Evans/Lucasfilm Ltd.
Star Wars is going to become an annual tradition, and with Force Awakens having broken box office records, the hype around Rogue One is going to be unbearable. Rogue One is set between the prequels and the original trilogy and focuses on the rebel fighters who steal the plans of the original Death Star. It sounds like a fun film, and one we're really looking forward to.
What movies are you most excited about in 2016? Tell us via the comments.