Anytime you're in an electronics store, you'll see lots of people asking about TVs. People ask about new features they've heard of, such Android TVs, but these days, almost no one is questioning the display type you're looking at. That's a really bad idea, as if you were choosing a car based on the stereo that comes bundled with it, instead of caring about the engine inside it.
Don't fall for the marketing hype, and don't spend your money based on flawed logic. If you are in the market to buy a new TV, then here is what you actually need to know.
1) Panel Type
This is the most important aspect of a TV. Everything else is secondary or of no significance at all. To choose the right panel type, you should first understand the difference between technologies.
LED
Here's a perfect example why you should never listen to salesmen. These people will have you believe that the TV in your living room is an LED panel. That's a downright lie. The so-called LED TV in your house is actually an LCD TV with LED backlighting. In actual LED TVs, each pixel is made of a separate LED (light emitting diode), and these are prohibitively expensive for home use. That's why you'll only see them at sporting events, music concerts, or political rallies.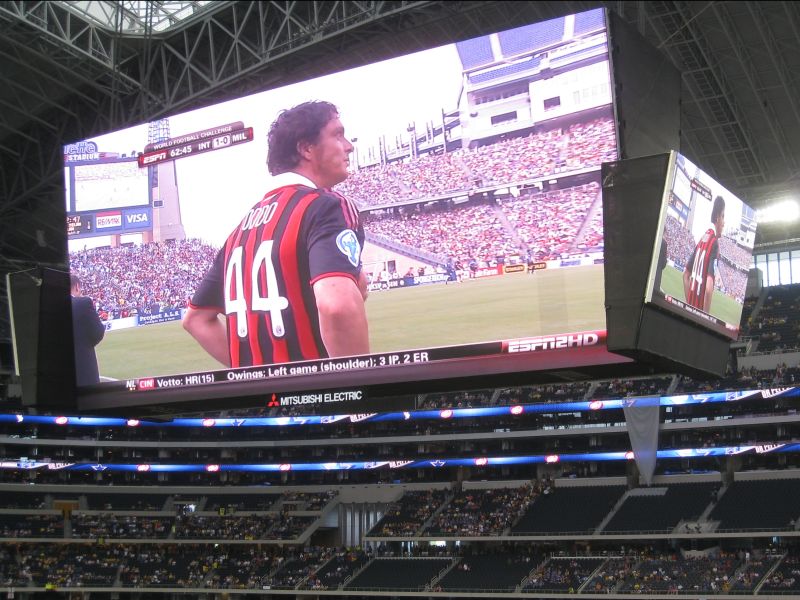 LCD (with LED backlight)
New LCD panels are often wrongly referred to as LED TVs, because they use an LED backlight instead of the CCFL (Cold Cathode Fluroscent Lamp) backlight found in older models. LCD with LED backlight is currently the best-selling display type in the market. This, however, does not mean that the LCD panels excel in terms of picture quality. These screens also tend to have relatively slow refresh rates, which can lead to bad picture quality in scenes with fast moving action. Little wonder then that the shops use almost still imagery to showcase LCD panels.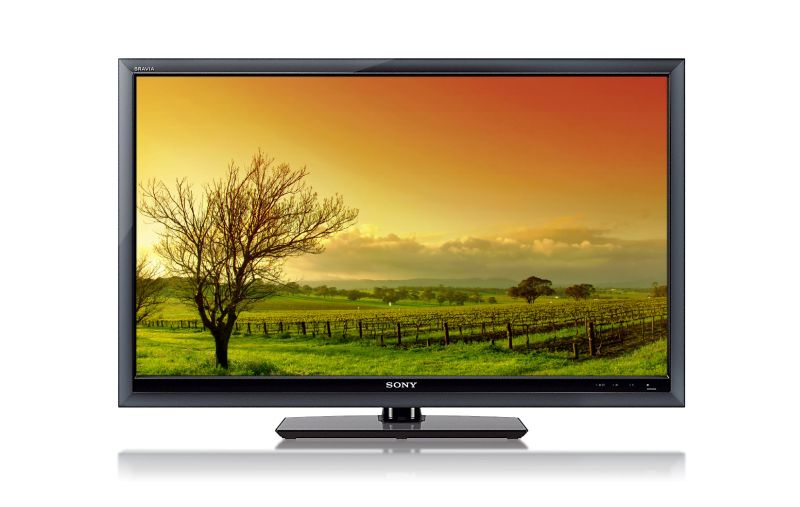 Transmissive technology like LCD requires backlighting, and as a result of this, you lose out on colour accuracy. The light source behind the screen means that you don't get accurate blacks, and the colours also look a little washed out. Also, since there is an array of lights behind the screen, watching this type of TV starts to hurt the eye unless there is plenty of light in the room. This means that such TVs are best for rooms with plenty of light; aside from this, the super-thin profile also makes them aesthetically appealing.
Plasma
Plasma TVs have some of the best image quality, but getting one will be a challenge because earlier models had some tech issues, such as image burn-in and relatively high power consumption. Plus, they're fairly bulky when compared to the LED-backlit televisions. As a result, available plasma TVs are fairly dated, and you're not going to find a Smart 4K 3D plasma TV; but if that's not an issue, then there are some real benefits to plasma.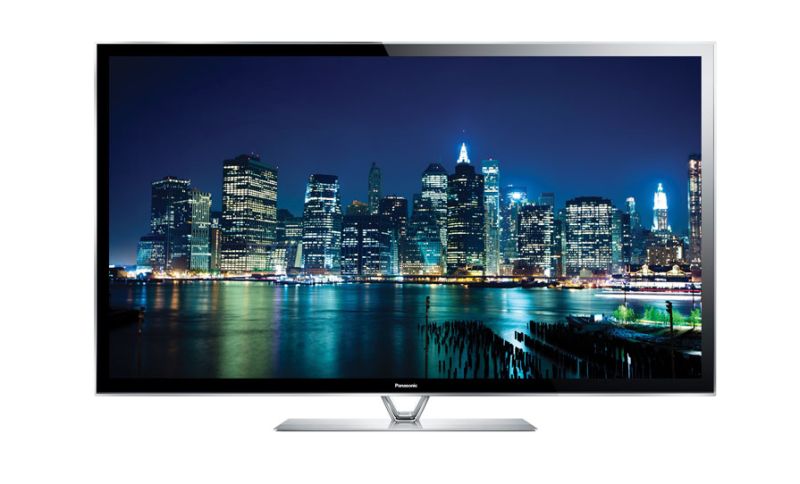 Since it is an emissive panel type, every pixel is self-illuminated. The TV can switch off pixels to achieve perfect blacks, and this also means more accurate colour reproduction. Plasma TVs also don't have issues such as light bleeding, and refresh rates are much better as well.
Plasma TVs are the panel of choice if you want picture quality, and are willing to live with a slightly bulkier TV. These sets also consume a little more power - some very non-scientific testing shows that they typically add around Rs. 60 to your electricity bill, over what an LED-backlit TV would cost you. They're also easier on the eyes, but get washed out in brightly lit rooms.
OLED
Similar to the plasma panels, an OLED (Organic Light Emitting Diode) screen has its own luminance. These panels can selectively shut off pixels to render perfect blacks. As a result, the viewing angles, colours, and refresh rate are better than any other TV, and unlike plasma screens, OLEDs are also as slim as you can get. The only downside here is the exuberant pricing. However, if budget is not your concern, OLED is currently the best display type you can own today.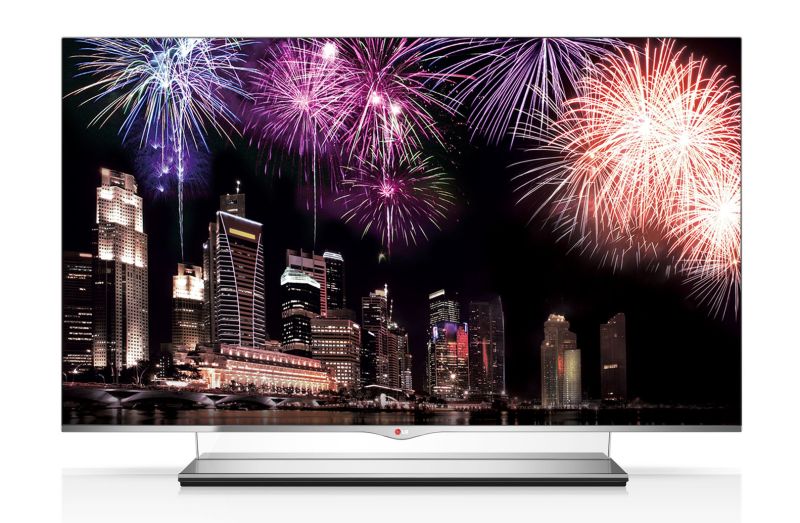 2) Technical specifications
What size TV is right for you? And how should you decipher the technical specifications that the different brands all show? Here's what you need to know.
TV Size
TV size recommendations are meant for the "ideal" world, where you buy a TV according to your room size. However, in reality (especially in India), budget usually use overrides this equation. Therefore, the best suggestions we can give is to buy the biggest possible screen that fits your budget, assuming you're in a typical room here where you're at least five to ten feet away from the TV.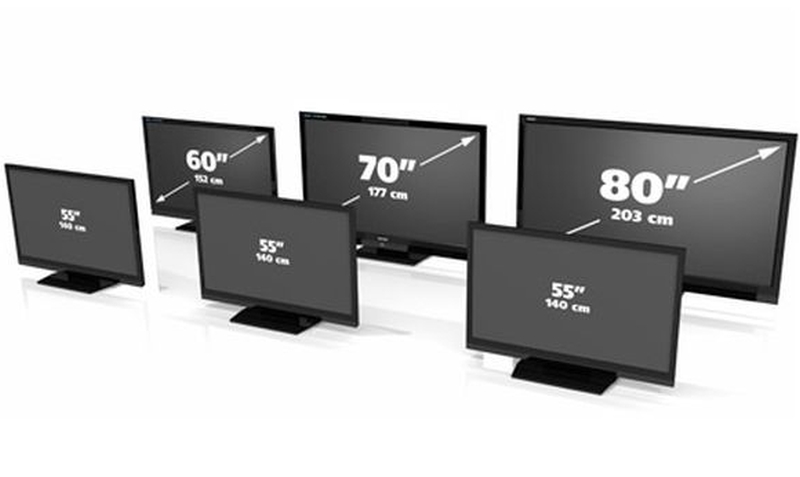 If you still wish to follow the numbers, there are various recommendations from the manufacturers, stores, and reviewers. The formula most people will tell you is to measure the distance between the sitting area and TV in inches and divide it by 1.5. For instance, if you are planning to sit 5 feet (60 inches) away, the "ideal" screen size would be 40-inches (60/1.5); a 10-foot distance, which is fairly typical if you're watching TV from bed, means a 66-inch TV would be ideal.
Connectivity options
Unless you have decided not to use anything except for the set top box, having extra connectivity options is extremely important. When you are shopping for a TV, opt for one with at least two HDMI ports, and even more if you know you will be connecting multiple devices like a gaming console and/ or connect a computer to the TV regularly.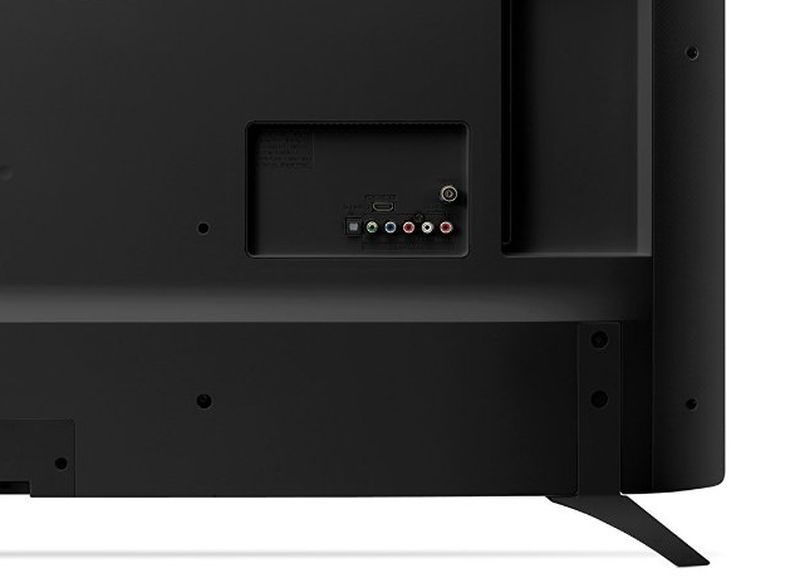 At least one USB port is also a good idea - this could be used to play videos and other media, or to power a Chromecast or other dongle. And although nobody uses component input these days, the additional connectivity option does not hurt.
Also, if you're buying the TV offline, check whether these ports are easily accessible. Ideally, the ports should not be facing the wall. Such an arrangement makes it hard to reach the connectivity options once you mount the TV on your wall. The above shows a really bad arrangement of ports.
Contrast ratio
Contrast ratio represents the screen's ability to produce the gamut of brightness between the brightest and darkest points. The native contrast tells you the panel's capability to display the darkest dark and brightest bright at the same time.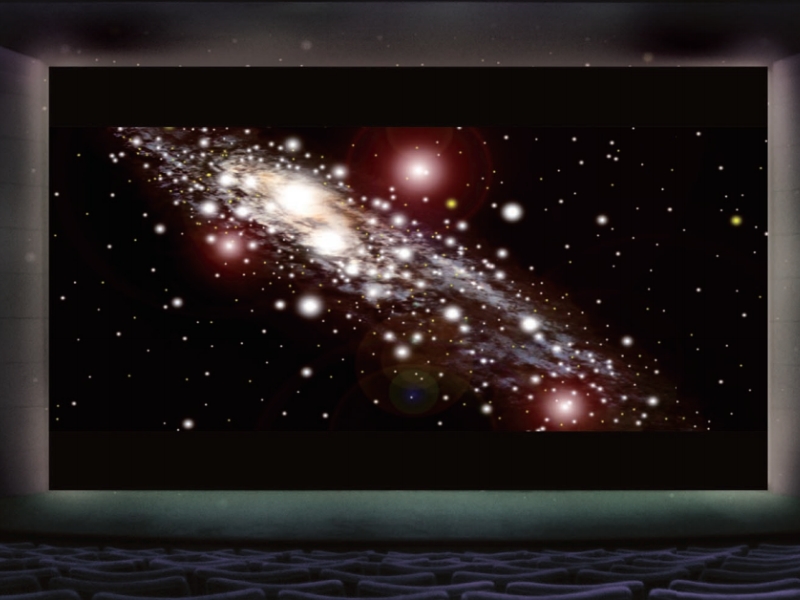 However, to achieve the desired results, TV manufacturers introduced the 'dynamic contrast ratio'. In this, the manufacturers crank-up the backlight's intensity to measure the brightest spot. Then, almost switch off the LEDs or CCFL, when determining the darkest point. Your TV is never going to work in a scenario like this. Therefore, unless your TV tech specs list native contrast, you can ignore this figure altogether. A good native contrast ratio is anything higher than 3,000:1; the manufacturer dynamic contrast ratios are more like 2,000,000:1, which is clearly misleading.
Colour
All manufacturers promise vibrant colours and a wide colour gamut. The latter is a measure of the total range of colours that can be accurately reproduced by a screen. The only way you can validate a claim in this regard is by using professional colorimeter such as Datacolor's Spyder series.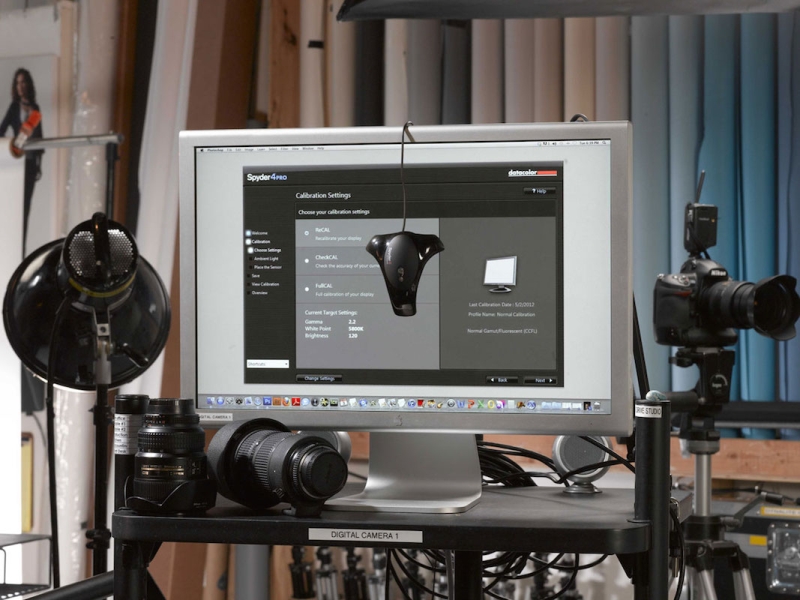 That's not feasible for most buyers. So, it is advisable that you should simply ignore the marketing terms associated with the colour reproduction and hit the store to check the colours for yourself. Make sure that the video and feed source remains the same for all the TV sets and check the settings to make sure that the different TVs are calibrated to the same levels. If the store allows it, then carry your own source - we strongly recommend a Blu-Ray of Pacific Rim, to test motion blur, contrast, and colours.
HD-ready or full-HD?
HD (720p) or HD ready screens pack-in 1280x720 pixels. On the other hand, you get 1920x1080 pixels on a full-HD (1080p) TV. As many of you would already know, it makes sense to spend a little more, and choose a full-HD panel over HD ready. However, if the price difference between the two is way too much, then there is nothing wrong in considering the HD ready TV, particularly if you're buying a set that is under 40-inches in size.
3) The features you don't need
Brands are willing to spend a lot of money promoting features you don't actually need. What features matter to you, and which ones can you ignore?
4K
If you don't already know, 4K refers to the resolution of the TV, and it's over four times higher than full-HD. A 4K panel has 4096x2160 pixels, and the additional detail you get from this is breath-taking - if you're looking at a screen that is bigger than 55-inches.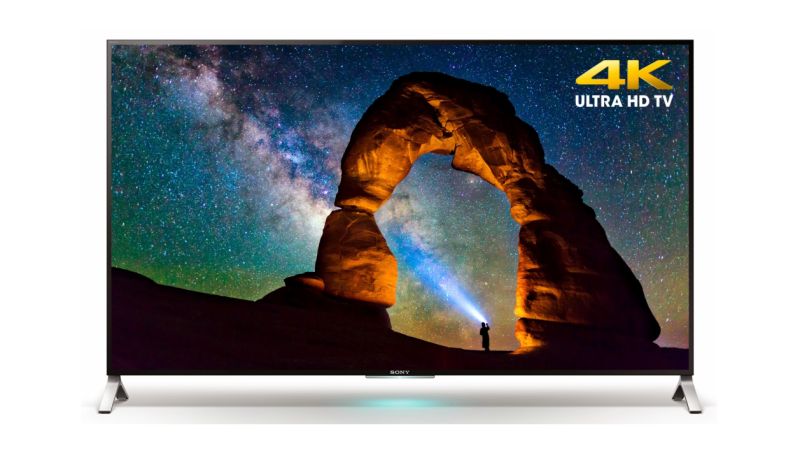 (Also see: Is It Time for You to Invest in a 4K TV?)
However, if you buy a 4K TV today, there's not much content available, and considering the sorry state of Internet connectivity in India, even full-HD streaming is not feasible in most parts of India; 4K streaming is out of question, at least for now.
Many will still suggest that you should invest in 4K because it is future proof. However, by the time it becomes a norm, the panel prices will have dropped significantly, so it doesn't make sense to pay a premium for this feature.
3D
Although 3D movies can be exciting, watching this type of content for extended periods can cause headaches and disorientation. Because of technical reasons, 3D also appears dim, and you require special accessories to watch these kinds of TVs. There are a variety of 3D glasses, which will cost you a fair bit of money, are hard to replace, and rarely comfortable to wear. Save 3D for the cinemas, and stick to 2D at home if you can.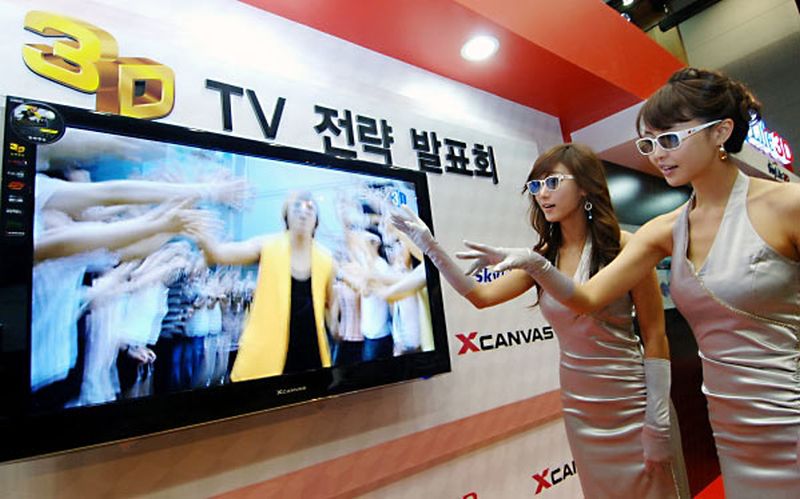 Smart TV
In a world where even coffee mugs are trying to act "smart", Internet ready TVs are to be expected. They come with a number of features such as web connectivity, Wi-Fi streaming, and network playback, all of which looks good on paper. For most people however, these are unnecessary additions, and using a Smart TV is frequently more trouble than it's worth.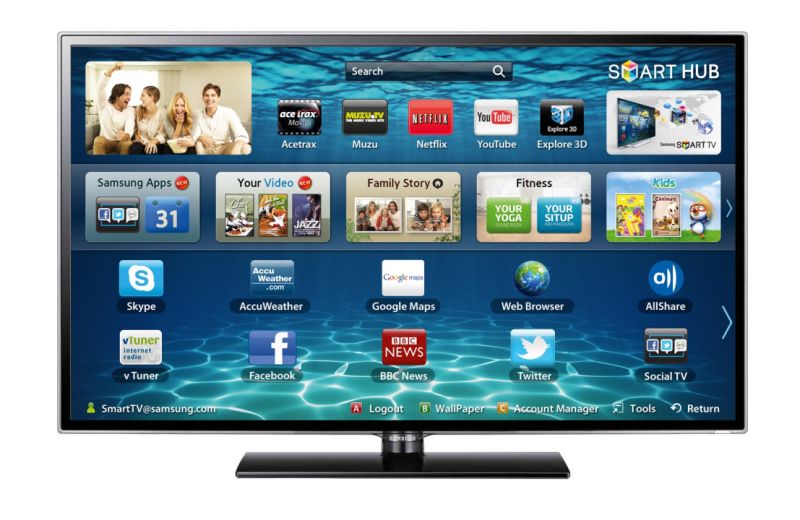 Multiple trials of such televisions involved stuttering between screens, and features such as Wi-Fi streaming often took longer to set up and failed midway through, compared to simple USB playback. And of course, smart features also drive up the TVs cost a lot. You're much better off getting a smart set top box or a dongle like the Chromecast or Teewe that can be upgraded at small cost, and add all the smart features you want to your television.
Curved screens
Remember the old CRT TVs? They were curved, and manufacturers worked hard to reduce that bend. Not so long ago when audio cassettes were a rage and flat panel televisions (especially Sony Trinitron series) were considered superior. Fast forward to today and manufacturers are trying hard to convince you that curved screens are better.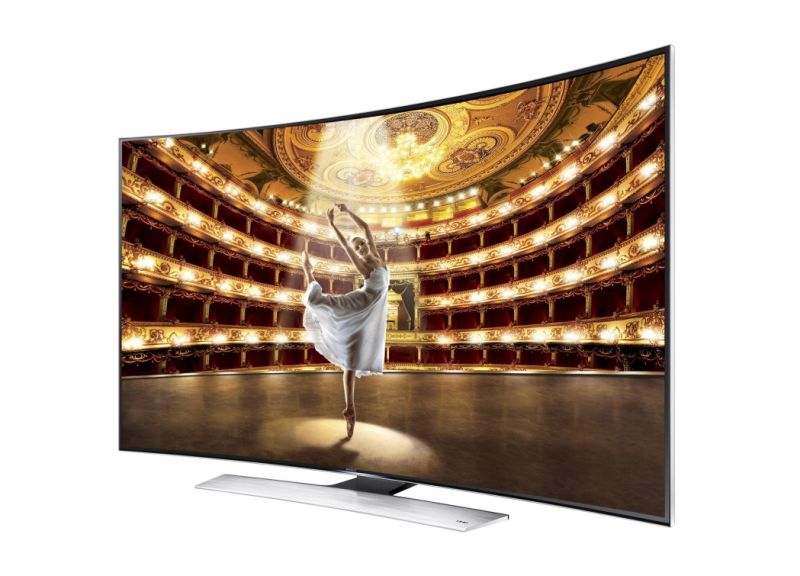 To convince the consumers to pay more for this unnecessary feature, brands use the cinema hall analogy, stating that curved screens wrap around you to provide an immersive experience. The actual experience in your house is a little different as experiences with various televisions proved.
The curve affects a screen's viewing angle. If you are watching a curved TV from slightly off to the side then the picture looks a little warped. In other words, it's great if you're the only person watching TV, from a single chair you never leave. Otherwise, it doesn't really help.
Chandrakant Isi has been covering all-things-tech for over 10 years. He is a sci-fi aficionado, wannabe space explorer, and Content Lead at MySmartPrice.com
Affiliate links may be automatically generated - see our ethics statement for details.