Bluetooth is pretty much ubiquitous these days. From being a feature that was found only in premium mobile phones and laptops not too long ago, it has become a connectivity option that is found in practically all smartphones, most laptops, and a large percentage of tablets as well.
The growth in the number of Bluetooth-enabled gadgets has sparked an entire industry of ancillary devices, with Bluetooth audio accessories being one area that has seen plenty of new launches in recent times. While audiophiles may frown at the loss in quality over Bluetooth, truth is that most people can't notice the difference, thanks largely to low bit rate audio sources.
Here are six Bluetooth-enabled speakers that serve different needs - from speakers that are ultra-portable, to ones that'll make audiophiles happy (don't frown, there's aux-in too), and one that can even charge your mobile.
Jam Classic and Jam Plus
Design: Jam Classic and Jam Plus are two compact Bluetooth-enabled speakers HMDX Audio that come in a variety of colours. They sport a near identical spherical design with a flat bottom, and a strip near the lower part housing Play/ Pause button, volume controls and battery indicator.
Features: Bluetooth, Aux-in, Rechargeable battery (up to 4 hours backup on Jam Classic, 6 hours on Jam Plus), Ability to pair speakers with another unit (Jam Plus)
Performance: The Jam Plus outperforms its less expensive sibling on most counts, though the Classic sounded a bit richer as far as Bass is concerned. We were surprised by how loud the tiny Jam Plus can go, and even at maximum volume levels there was practically no distortion. A feature that sets the Jam Plus apart from other speakers is its ability to pair with another Jam Plus to form a pair of wireless stereo speakers that can operate as Left and Right channels.
Dimensions: Jam Plus: 3 x 3 x 2.6 inches, Jam Classic: Not available
Weight: Not available
Price: Jam Classic: Rs. 2,990, Jam Plus: Rs. 7,990
Jam Plus In seven words: Very loud with a unique pairing feature
Logitech UE Mobile Boombox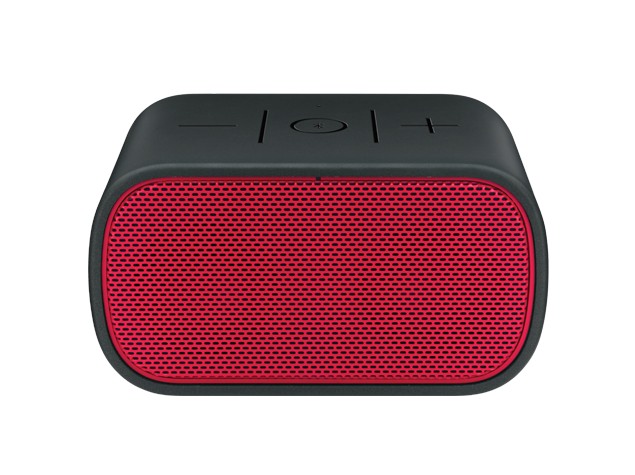 Design: Logitech UE Mobile Boombox sports a small, rectangular design that looks and feels premium. The speaker comes in attractive colour options, and is small and light enough to be carried around in your bag easily. The top has embossed Bluetooth and volume buttons while the back has the aux-in, Micro-USB and power buttons. In terms of design, the Logitech UE Mobile Boombox is definitely the best amongst our lot.
Features: Bluetooth (pair up to 8 devices simultaneously, connect up to 2 devices simultaneously), Rechargeable battery (up to 10 hours backup), Built-in mic, Aux-in
Performance: The UE Mobile Boombox seems to hit the sweet spot between portability and performance, with the quality of sound surprising on almost all fronts. However, predictably given the size of the speakers one must add, the bass leaves a lot to be desired, but other than that the speakers hit all the right notes. You can pair it with your Bluetooth-enabled phone and enjoy voice calling thanks to the built-in mic.
Dimensions: 4.4 x 2.6 x 2.4 inches
Weight: 298g
Price: Rs. 8,995
In seven words: Great mix of portability and quality sound
BlackBerry Mini Stereo Speaker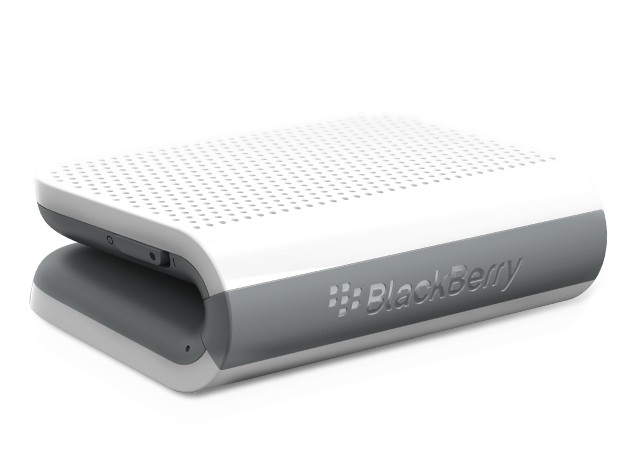 Design: BlackBerry Mini Stereo Speaker is one of the smallest Bluetooth speakers you are likely to come across. It sports a unique curved design that makes it easy to clip the speakers on the flap of your backpack or even your pocket. There's a slider power switch on one side, the Micro-USB and headphone ports on the opposite side, and Play/ Pause button in between the volume up-down buttons on the top edge. The audio out port means you can leave your phone or iPod in the bag, or in your pocket, and just plug in your headphones into the BlackBerry Mini Stereo Speaker, should you feel the need to switch from speakers to the headphones. The speakers feel solid, and at just 3.51 inches long and 98g light, they are the only speakers in our selection that you can easily carry around in your pocket.
Features: Bluetooth (pair/ connect up to 2 devices simultaneously), Rechargeable battery (up to 14 hours backup), Built-in mic
Performance: As you would expect, give the size, the BlackBerry Mini Stereo Speaker will not win any awards for loudness, nor will you be able to appreciate the nuances of various instruments while listening to music. The unit is clearly not designed for music lovers, but for someone who needs an external speaker that is small enough to be taken wherever they go. We use the speaker for listening to podcasts in our car using our iPod touch, while simultaneously having it paired with our iPhone, and the unit automatically switched to the iPhone whenever we got a call, and back to the iPod touch, resuming the podcast where we left it. The battery life is as good as claimed (14 hours), and we went over a week on a single charge, with an hour-long daily commute each way.
Dimensions: 3.51 x 2.28 x 1.08 inches
Weight: 98g
Price: Rs. 4,500
In seven words: Portability and battery life you cannot beat
JBL Charge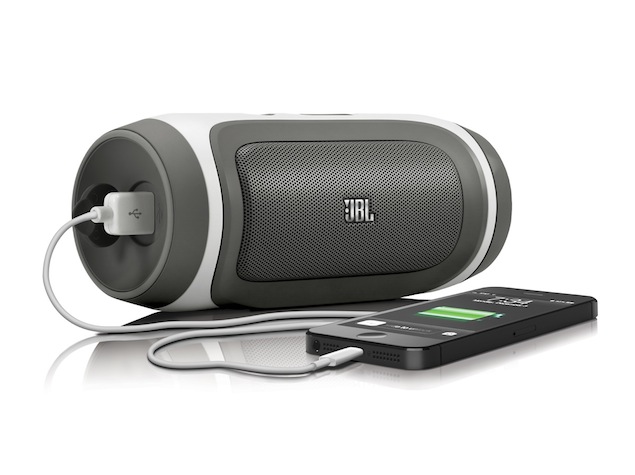 Design: JBL Charge sports a rather unique cylindrical design that makes the unit look like a colourful torch. The top has volume controls and power button alongside LEDs that indicate how much charge is left, with aux-in and Micro-USB port present at the back. The left side has a flap that can be removed to reveal a USB port, which can be used to charge other mobile devices.
Features: Bluetooth, Rechargeable battery (up to 12 hours backup), Aux-in, full-sized USB port to charge other mobile devices.
Performance: The unique feature of the JBL Charge is of course the full-sized USB port, which, when combined with the humongous 6,000mAh battery, lets you charge other mobile devices while on the move. Having said that, the JBL Charge is no slouch when it comes to audio performance either. In fact, in terms of sound, it's our pick of this lot. Other than the fact it lacks deep bass, which is acceptable give its size, the JBL Charge tick all the right boxes and is loud enough as well. On the flip side, the unit takes around 3.5 hours to fully charge, and there's no built-in mic, which means it cannot be used to make calls.
Dimensions: 6.89 x 2.91 x 2.91 inches
Weight: 470g
Price: Rs. 9,999
In seven words: Quality sound, support for charging other devices
Creative Airwave HD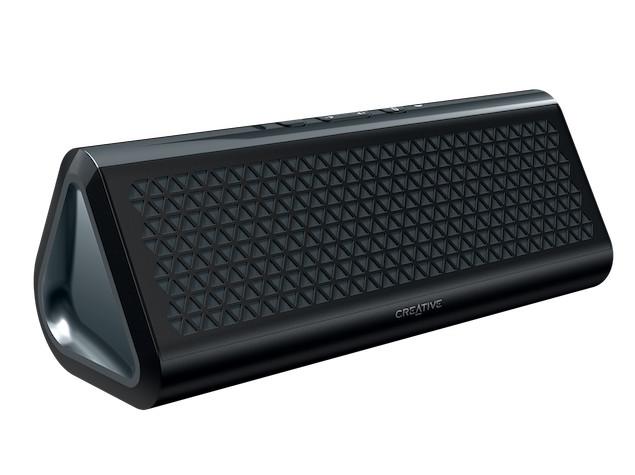 Design: The Creative Airwave HD sports a triangular design that reminded us of our digital alarm clock. The top has a sliding power switch, volume controls and a Bluetooth button that is used for pairing as well as switching devices. The back has the Micro-USB port for charging, and aux-in.
The Airwave HD is the biggest and heaviest speaker in our lineup, and at over 10-inches long and 980 grams, it obviously can't be carried around in your pockets.
Features: Bluetooth (pair up to 2 devices simultaneously), NFC, Rechargeable battery (up to 7 hours backup), Built-in mic
Performance: Setup and pairing of devices with the Creative unit is simple, and it is the only speaker in our line up with support for NFC pairing. However, for its size and price tag, the performance of Creative Airwave HD is a bit underwhelming. While the bass and mid-range output is average, the high end and mid-bass performance leaves a lot to be desired. The speakers are loud enough for a small party though. The built-in mic lets you make calls by pairing with your phone.
Dimensions: 10.3 x 3.8 x 3.8 inches
Weight: 980g
Price: Rs. 12,999
In seven words: Pretty loud but not much else, really