Deepana Gandhi is one of the many millions of women who faced struggles in finding equal work opportunities alongside men in India. She grew up in the small town of Ooty, Tamil Nadu, popular with tourists for its lush green hills and lakes and not known for much else. On Tuesday night though, Gandhi was at the South by Southwest (SXSW) Film Festival in Austin, TX in the US to attend the international première of a documentary web series, with members of her team and JJ Abrams at her side.
The web series titled Moon Shot is a nine-part documentary that chronicles the efforts, sacrifices and passion of multiple private teams around the world, competing for the Google Lunar X Prize. Founded in 2007, the aim of the project is to motivate groups of new age space explorers to land a rover on the Moon, travel half a kilometre and send back high-definition video and pictures back to Earth. The motivation: $30 million, roughly Rs. 200 crores, for the first one to do so. With the competition nearing completion - December 31, 2017 is the last date to reach the Moon's surface - Google brought in Star Wars and Star Trek director JJ Abrams as executive producer and Academy Award-nominee Orlando von Einsiedel to increase awareness for the ongoing project, and showcase the individuals who are behind the robots headed for greatness.
Gandhi is part of India's only entry to the competition - Team Indus based out of Bangalore - and is in charge of flight dynamics for the robot. What that means is that she designs the mathematical equations for controlling the spacecraft after it detaches from the launch vehicle and until it lands on Earth's only satellite. She speaks of how she was inspired by the late Indian astronaut Kalpana Chawla to enter the field of aerospace and how she "breathes, sleeps and dreams" math. And while Gandhi herself will never step on the Moon; as a math lover, she is loving what she's getting to do with Team Indus.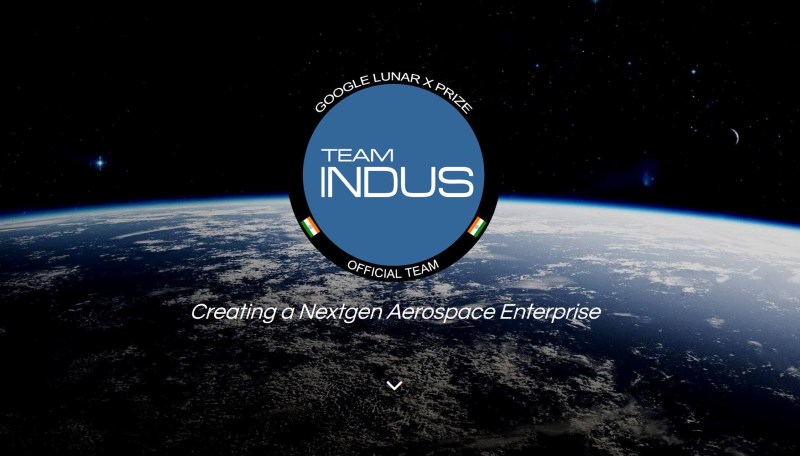 The team thinks they have a real shot at the prize. "We believe we're amongst the top 3 teams. We're at a 60 per cent mark of completion with our design phase and prototyping phase completed," Team Indus told Gadgets 360 over email. The Bangalore outfit thinks it will be ready for launch by Q3 2017, in time for the deadline.
The story of Gandhi: the struggle to navigate the sexist thinking in India, persevering in the face of the odds, and the want to pass on the knowledge and passion to children - especially underprivileged girls - forms the third episode of Moon Shot. Each chapter runs for a maximum of seven minutes, and follows the journey of one team member as they describe what drives them to take up this crazy race for the Moon. "For Deepana [it] was a walk down memory lane as she revisited where she grew up, what she aspired to become and how she's achieved that," the group said. While Team Indus is the sole entry from India, there is an Indian presence with an American team too. Based in Cape Canaveral, Florida - home of the famous Kennedy Space Center - Moon Express co-founder Naveen Jain arrived in the US in 1983 with $5 in his pockets and an amazing dream, he says.
Jain's story is as moving as Gandhi's, if only in a different fashion, and it shows the diverse nature and motivations of the scientists, engineers and explorers involved with the Google Lunar mission. Moon Express - along with Israel-based SpaceIL - is one of the only two teams who have secured launch contracts for their robots. Team Indus has been working closely with ISRO, and plan to use the company's Polar Satellite Launch Vehicle (PSLV), though they have yet to reach an official agreement. "There is an element of collaboration" - the Indian crew has met up with everyone else during annual team meetings organised each year - but there also exists a "stronger force of competition in this race," Team Indus said, considering the stakes. While all 16 teams involved push to achieve their lofty dreams, only one will get their hands on the prize money. "This is the world's largest incentivised competition, its aim is for disruption and it has [the] potential to be disruptive in more ways than one."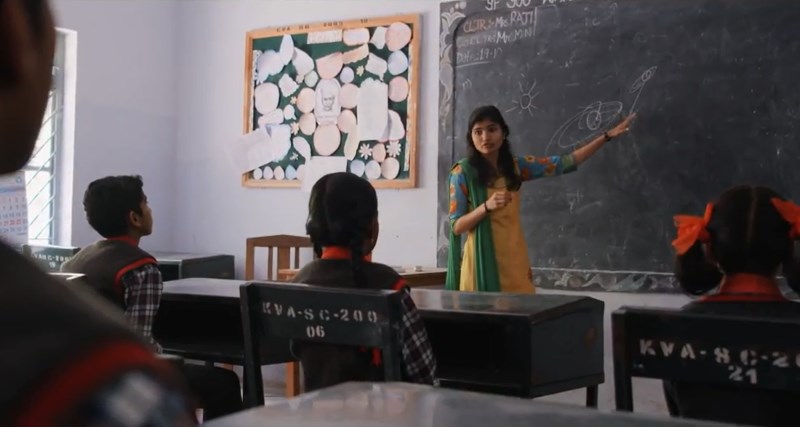 But it's the impact of the project, especially on the next generation, which serves as a greater driving force for many. 67-year-old Red Whittaker, featured in the opening episode of Moon Shot, doesn't have any children of his own. But the students and robots he works with at Carnegie Mellon University's Robotics Institute, he says, are like his children. And with their team Astrobotic - founded by former students - and as a professor at the university, Whittaker wants to pass on his love for robotics to them.
Toward the end of the film, Gandhi notes the changing Indian landscape, and hopes for a future where women serve in equal numbers as men. As for herself, she is not only an extremely talented individual, but her determination and spirit play as an allegory for the lunar project's ambition and scope. For a young woman in rural India, her journey until now and where she is headed seems a moon shot in itself, but Gandhi has shown that it is anything but.
Moon Shot, produced by Google, Epic Digital and Bad Robot, is now available to watch for free on the Google Play Store. It will be available on YouTube on Thursday.