Winsor McCay's 'Little Nemo in Slumberland' is the subject of the latest Google doodle. He was an American newspaper cartoonist and also a pioneer of animated films.
McCay was interested in drawing from a very early age. His father who was a real estate agent, wanted him to develop as a businessman. But McCay had other ambitions. He worked in a Dime Museum as a portrait artist, a fact unknown to his parents. McCay quit school, at the age of 21 and with limited art training, he worked as a poster and billboard artist for the National Printing Company. McCay made illustrations mostly of circus subjects.
Two years later, he moved to Cincinnati during the late 1880's, where he first worked as an illustrator, creating advertising posters for the Kohl and Middleton Dime Museum.
In 1891, he began his newspaper career and also married Maude Leonore Dufour. They bore two children Robert and Marion. To support his family, McCay joined the Cincinnati Times-Star as an editorial cartoonist/reporter, while freelancing for other magazines as well. During this time, he fine tuned his artistic skills and produced his first comic strip, Tales of the Jungle Imps, which debuted in 1903.
With comic strips gaining popularity, McCay moved to new York with his family and now started working on his own comic strips. 1904 saw the debut of Little Sammy Sneeze for the New York Herald followed by Dream of a Rarebit Fiend for the New York Telegram. Both strips were an instant success.
The editor of the Herald wanted to separate McCay's work for the two papers. Bound by contract restrictions, McCay used an alias "Silas" to distinguish his work in both the strips. As Silas, McCay's efforts included 'Dull Care' and 'Poor Jake'.
In October 1905, inspired by his son, Robert's flick-books, McCay spent four years and produced four thousand individual drawings in making his first animated cartoon 'Little Nemo', completing it in 1911.
McCay focussed his thoughts on animation and it is now when he performed in vaudeville where his act was Speed Drawing characters from his print work, though he still continued to deliver daily comic strips and editorial cartoons.
In 1911, McCay switched papers, moving to the New York American which was owned by William Randolph Hearst. Since he changed publications, Little Nemo was discontinued but McCay now considered experimenting with animated pictures for his vaudeville act.
McCay's efforts bore fruit with Gertie, the Dinosaur in 1914 that became a worldwide success. It featured a live McCay interacting with his cartoon character. For this, McCay single-handedly produced more than ten thousand individual drawings, patiently re-drawing the background every time.
However, McCay's 1918 production of the first feature-length American cartoon, 'The Sinking of the Lusitania', surpassed his own efforts. It comprised 25,000 drawings.
Hearst, however, forbid McCay for any live performances outside of new York as he felt that McCay wasn't devoting enough time to the publication. Hence, McCay was to focus on creating editorial cartoons which he did until his contract with Hearst concluded in 1924.
While Hearst went on to open his own animation studio, McCay produced more than six films through 1921, one of which was 'The Sinking of the Lusitania'. It was one of the first films to utilise cel animation, the process in which individual elements of a scene are drawn on clear celluloid sheets rather than paper, which thereby eliminates the need for multiple drawings of backgrounds and stationary objects.
For the next ten years, McCay continued to work as a cartoonist and finally passed away on July 26, 1934 after suffering a stroke.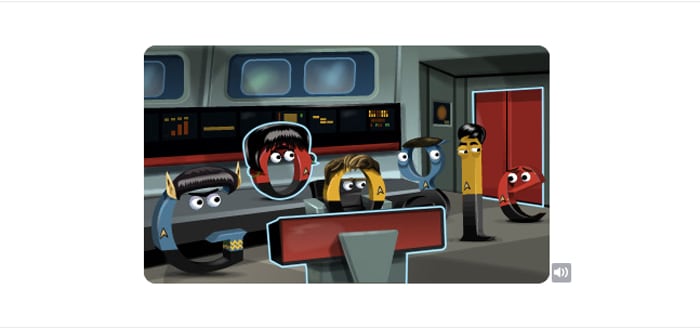 Best Google doodles of 2012
For more
Google doodles
, visit
this page
Watch the video of Gertie, the Dinosour released in 1914 which features a live McCay interacting with his cartoon character.