Rembrandt van Rijn's 407th birthday is the subject of Monday's Google doodle that features his self portrait.
The self portrait or 'Self-Portrait with Beret and Turned-Up Collar' was made by Rembrandt in 1659. It is an oil on canvas painting and a celebrated work of the painter. The painting has been preserved in the National Gallery of Art in Washington DC (US) since 1937, where it's part of the Andrew W. Mellon Collection.
Rembrandt van Rijn is known as one of the greatest painters in Europe and Dutch Republic (Netherlands). The period when he contributed to art, is known as the Dutch Golden age which was known for its cultural achievements.
Art connoisseurs of the 20th century claimed that Rembrandt had made more than 600 paintings, about 400 etchings and 2,000 drawings, though modern day findings under Rembrandt Research Project mentions that he had done about 300 paintings. Among these, 40 paintings are said to be self-portraits. His work runs across the themes of portraits, landscape and narrative painting. His paintings featured rich detail, and depicted religious themes as well. Some of his greatest works include The Abduction of Europa, Judas Repentant, Returning the Pieces of Silver, The Artist in His Studio, Cottages before a Stormy Sky, The Three Trees, and The Night Watch, among several others.
Rembrandt van Rijn was born on 15 July 1606 in Leiden, in the Dutch Republic (Netherlands). He studied at Latin school and joined University of Leiden, and apprenticed with history painter, Jacob van Swanenburgh for three years. He opened a studio with his friend and colleague Jan Lievens in Leiden in 1624-1625. He finally moved to Amsterdam in 1631 and practised as a professional portraitist, attaining success.
He married Saskia van Uylenburgh in 1634 who was the cousin of Hendrick van Uylenburgh, an art dealer he stayed with. His personal life was not devoid of tragedy and he lost three children and his wife, whose last days have also been depicted in some of his paintings.
He died on October 4, 1669 in Amsterdam, an year after the death of his son.
For more
Google doodles
, visit
this page
.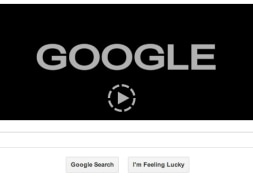 Best Google doodles of 2013
For the latest tech news and reviews, follow Gadgets 360 on Twitter, Facebook, and Google News. For the latest videos on gadgets and tech, subscribe to our YouTube channel.