Erwin Schrodinger is the subject of Monday's Google doodle in select countries. The doodle on occasion of Austrian physicist's 126th birthday depicts his famous thought experiment, Schrodinger's cat, and a quantum mechanics equation.
Erwin Schrodinger was
born
on August 12, 1887 in Vienna, Austria, to Rudolf Schrodinger and Georgine Emilia Brenda. After being tutored at home, Erwin Schrodinger studied in Vienna under Franz S. Exner and Friedrich Hasenohrl. By 1911, he was assisting Exner.
He also enrolled in military service for a period of four years after writing his thesis and achieving habilitation. After several stints at universities in Jena, Stuttgart, Zurich and Berlin, Schrodinger decided to leave Germany and became a Fellow of Magdalen College at the University of Oxford. After that, he also had a stint at Princeton University. He returned to Austria in 1936 and took a position at the University of Graz.
Erwin Schrodinger's political stance lead to problems with the German university and fled to Italy with his wife. He moved to Dublin, Ireland in the same year and stayed there for 17 years, before returning to Vienna in 1956.
In his early years, Erwin Schrodinger worked in the fields of electrical engineering, atmospheric electricity, and atmospheric radioactivity but he's renowned for his work in quantum mechanics
Erwin Schrodinger was critical of conventional interpretations of quantum mechanics and his renowned Schrodinger's cat was a paradox to highlight the problems with the "Copenhagen interpretation" of quantum mechanics applied to everyday objects, that contradicted with common sense.
The thought experiment was conducted by Schrodinger in 1935, and presented a cat that could be alive or dead, based on an earlier random event. Interestingly, the name of the equation has become part of popular culture and has been referenced in TV shows, movies and music.
Erwin Schrodinger won the Nobel Prize for Physics in 1933 for the experiment.
He also worked on wave mechanics and colour, colour perception, and colorimetry.
Erwin Schrodinger died on January 4, 1961 in Vienna, and was buried in Alpbach, Austria.
For more
Google doodles
, visit
this page
.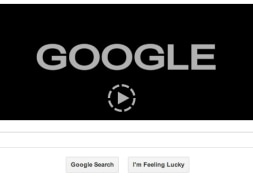 Best Google doodles of 2013