Ella Fitzgerald is the inspiration behind Thursday's Google doodle. The popular singer also known as The Queen of Jazz, The First Lady of Song and Lady Ella would have been 96 today.
Ella Fitzgerald was born in Newport News, Virginia, but her parents separated shortly after her birth, and she moved to New York with her mother. Ella made her singing debut at 17, at the Apollo Theater in Harlem, New York, and started getting a loyal following. After winning a local talent contest, she got the chance to perform for a week with the Tiny Bradshaw band at the Harlem Opera House. There, she met drummer and bandleader Chick Webb, who offered her the opportunity to test with his band when they played a dance at Yale University.
Ella Fitzgerald became a regular feature in Webb's Orchestra and recorded several hit songs with them, including Love and Kisses and (If You Can't Sing It) You'll Have to Swing It (Mr. Paganini). Her 1938 version of the nursery rhyme, A-Tisket, A-Tasket brought her wide public acclaim. Chick Webb died in June 1939, and the band was renamed "Ella and her Famous Orchestra" with Ella taking on the role of bandleader. Fitzgerald recorded nearly 150 songs with the orchestra before it broke up in 1942, and she began her solo career.
Ella Fitzgerald went on to record many other popular singles and collaborations, including Lullaby of Birdland, Summertime, Ev'ry Time We Say Goodbye, Cheek to Cheek, Dream a Little Dream of Me, The Man I Love, Mack the Knife, Misty, and One Note Samba. Over the course of her 59-year recording career, Ella Fitzgerald sold 40 million copies of her 70-plus albums, winning 13 Grammy Awards in the process.
Ella Fitzgerald died on June 15, 1996 at the age of 79 in Beverly Hills, California.
For more Google doodles, visit this page.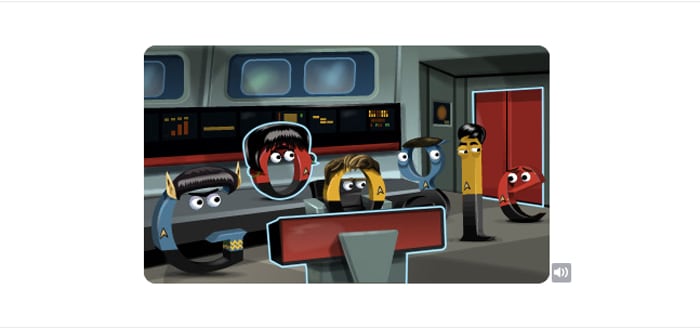 Best Google doodles of 2012
For the latest tech news and reviews, follow Gadgets 360 on Twitter, Facebook, and Google News. For the latest videos on gadgets and tech, subscribe to our YouTube channel.