Edward Gorey's 88th birthday is being marked by a Google doodle across select countries on Friday. Gorey was an American writer known for a grim, yet engaging, writing style.
Edward Gorey was born Edward St. John Gorey on February 22, 1925 in Chicago, the city that he spent most of his childhood in. He went to Harvard in 1946, graduating in 1950. Groey moved to New York in 1953, spending the next 8 years living there. He worked for the Art Department of Doubleday Anchor, illustrating book covers and, for some titles, adding illustrations to the text.
His illustration work included Dracula by Bram Stoker, The War of the Worlds by H. G. Wells, and Old Possum's Book of Practical Cats by T. S. Eliot. In later years he produced cover illustrations and artwork for many books, primarily for children's books by John Bellairs.
Gorey's first independent work The Unstrung Harp was published in 1953, but it wasn't until 1957 and his third book, The Doubtful Guest, that Edward Gorey was noticed. The New Yorker wrote that The Doubtful Guest was the first of Gorey's books to give a full picture of "the morbid Edwardian household" consisting of "black-bearded, towering" head of the family, the Master, whose authority is challenged by the visiting creature, "a kind of flat-headed bird, with short legs and penguin wings."
Perhaps Edward Gorey's most famous work is The Gashlycrumb Tinies (also called After the outing), published in 1963. It tells the tale of 26 children (each representing a letter of the alphabet) and their untimely deaths in rhyming dactylic couplets, accompanied by the illustrations. The book has been described as a "sarcastic rebellion against a view of childhood that is sunny, idyllic, and instructive". The book's morbid sense of humour found many fans.
Gorey also designed sets for stage productions, including Dracula on Broadway and Amphigorey, a play he wrote. His work designing costumes for Dracula won him a 1978 Tony award. He died at age 75 on April 15, 2000 after suffering a heart attack.
The doodle itself is a tribute to Edward Gorey with the letters forming Google alongside illustrations in typical Goreyesque style.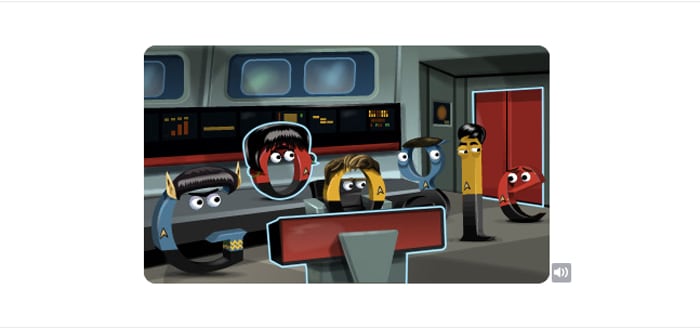 Best Google doodles of 2012
For more
Google doodles
, visit
this page
.