Dian Fossey is the subject of Thursday's Google doodle celebrating the 82th birth anniversary of the American zoologist.
Google
is known for its innovative doodles, and the latest one is no different. The Dian Fossey doodle has a large number of gorillas with Fossey depicted as taking notes, and a gorilla stroking her hair. The
Google doodle
also has a plane flying over the mountains.
Born in California in 1932, Dian Fossey undertook a virtual lifelong study of gorillas with the majority of her work being focussed in Africa, particularly in Congo and in Rwanda. Amongst her works, she is widely credited for writing the book Jamie in the Mist, which details her personal research in Rwanda. Dian Fossey's works also detail the social structure in gorillas, the lifestyle, the habitats and the behaviour of the primates. She worked on the same in Africa from 1963 till her death in 1985.
Dian Fossey began working with gorillas in Africa under the advice of anthropologist Louis Leakey. The Dian Fossey Gorilla Fund International, an organisation dedicated to protection and conservation of gorillas, mentions that it was a love for animals that paved the way for her from being a veterinarian to eventually a zoologist.
In addition Diane Fossey's work was also aimed at ending poaching of the animals. In 1985, Dian Fossey was murdered in her apartment in Rwanda, and it believed she was killed by locals over her anti-poaching stance in the African nation.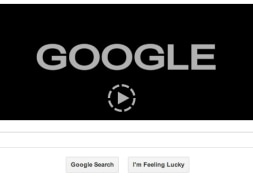 Best Google doodles of 2013
For the latest tech news and reviews, follow Gadgets 360 on Twitter, Facebook, and Google News. For the latest videos on gadgets and tech, subscribe to our YouTube channel.