The 180th birth anniversary of Carlos Juan Finlay, Cuban physician and scientist known for his work on the treatment of yellow fever, has been marked with a Google doodle.
Tuesday's Google doodle features a portrait sketch of Carlos Juan Finlay, along with a representative image of the mosquito Culex fasciatus, now known as Aedes aegypti and vegetation in a water body, the surroundings where it breeds. Finlay had said that the Culex mosquito could be "hypothetically considered as the agent of transmission of yellow fever," in 1881.
Born in Puerto Principe, now known as Camaguey, Cuba, on 3 December 1833 as Juan Carlos Finlay y Barres, Finlay attended Jefferson Medical College in Philadelphia, Pennsylvania, and graduated in 1855. He pursued his education in Havana and in Paris, and later started practicing in Havana, where he settled.
He conducted research on yellow fever and its causes and origin. Yellow fever epidemics affected Cuba and particularly, Havana, leading to a large number of deaths. Carlos Juan Finlay authored 40 articles on the topic. Notably, he had also researched Cholera.
In 1881, Juan Finlay proposed that the Culex mosquito was the agent of transmission of yellow fever and that a mosquito stinging a victim of the disease could subsequently sting and infect a healthy person. His theory was not accepted widely, initially but was confirmed by Walter Reed in 1900. Finlay served as the chief health officer of Cuba from the years 1902 to 1909.
A monument had been erected honouring Finlay in the municipality of Marianao, in the city of Havana, as well as near the bayfront in Panama City.
Finlay was nominated seven times for the Nobel Prize in Medicine, but never won.
He died on 20 August 1915 in Havana, Cuba, due to a stroke said to be caused by severe brain seizures.
For more
Google doodles
, visit
this page
.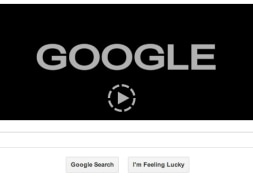 Best Google doodles of 2013