Sir CV Raman's 125th birthday has inspired Thursday's doodle on Google India.
One of India's most prolific scientists, Chandrasekhara Venkata Raman was awarded the Nobel prize for Physics in 1930 for discovering that when light passes through a transparent material, some part of the deflected light changes in wavelength. The phenomenon was part of a theory that was named Raman effect, after the physicist himself.
Thursday's Google doodle features a postage stamp like graphic with Sir CV Raman's head shot along with the diagram of the apparatus demonstrating the Raman effect, all somehow also looking like the alphabets of the Google logo.
CV Raman was born in Thiruvanaikaval, Trichinopoly, Madras Presidency, in British India to R. Chandrasekhara Iyer and Parvati Ammal on 7 November 1888. He passed his Bachelors degree in 1904 he passed securing first place and bagged a gold medal in physics. He got his Masters degree with the highest distinctions in 1907.
On 28 February 1928, Raman conducted experiments with collaborators, such as K. S. Krishnan, on the scattering of light, and discovered the Raman effect, which offered further proof of the quantum nature of light.
Raman was conferred a knighthood, as well as medals and honorary doctorates by various universities and was president of the 16th session of the Indian Science Congress in 1929. He won the Nobel Prize in Physics in 1930 "for his work on the scattering of light and for the discovery of the Raman effect". Raman was the first Asian and first non-White to receive any Nobel Prize in the sciences.
CV Raman also worked on the acoustics of musical instruments and on a theory of transverse vibration of bowed strings, on the basis of superposition velocities. He was also interested in optics of colloids, electrical and magnetic anisotropy, and the physiology of human vision.
CV Raman retired from the Indian Institute of Science in 1944 and founded the Raman Research Institute in Bangalore, Karnataka.
Raman died on 21 November 1970, in Bangalore, at the age of 82.
For more
Google doodles
, visit
this page
.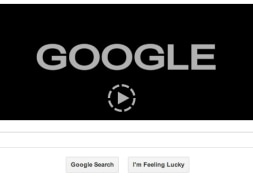 Best Google doodles of 2013