Antoni Gaudí, legendary architect, is the subject of Tuesday's Google doodle. The doodle showcases six of Gaudí's renowned works including Casa Batlo and Casa Mila in a miniature collage.
Known as the father of modern Catalan architecture, Antoni Gaudí was born on June 25, 1852 in Reus, part of Catalonia in Spain. He grew up in the same region and was enrolled in Piarists school, following which he worked as an apprentice in a textile mill. He went to Barcelona to study teaching at Convent del Carmel. Gaudí then studied architecture at the Llotja School and the Barcelona Higher School of Architecture, and graduated in 1878. He also completed his compulsory military service. He also pursued a job as a draftsman to finance his education.
Gaudí started his career by designing lampposts for the Placa Reial in Barcelona, Girossi newsstands, and the Cooperativa Obrera Mataronense building, though he came into the lime light with the Casa Vicens after which he got more proposals.
Some of his other renowned works are Park Guell, Palau Guell, Casa Milla, Casa Batlo and Casa Calvet, among others.
Gaudí's architectural style was influenced by Gothic Revival and later Modernism (modernism) which was based on historic architecture. He is even considered the master of Catalan Modernism. He also took inspiration from oriental styles including styles from India, Persia and Japan, and from geometric forms.
Several of Gaudí's works have been given World Heritage status by UNESCO including the Park Guell, the Palau Guell, the Casa Mila, the Nativity facade, the crypt and the apse of the Sagrada Familia, the Casa Vicens and the Casa Batllo along with the crypt of the Colonia Guell in Santa Coloma de Cervello.
Gaudí died on June 10, 1926 at the age of 73 in Barcelona after he was hit by a passing tram.
For more
Google doodles
, visit
this page
.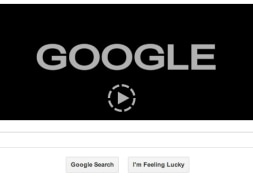 Best Google doodles of 2013
For the latest tech news and reviews, follow Gadgets 360 on Twitter, Facebook, and Google News. For the latest videos on gadgets and tech, subscribe to our YouTube channel.