With cost of production coming down and chipset makers launching cheaper options, a 5-inch phone with a 720p display and a quad-core processor at a price point of Rs. 12,000 is no longer a dream. The Zen Ultrafone 701 HD is one such smartphone. It's a feature packed device that looks really impressive on paper. We find out if it's indeed worth of praise in real world usage.
Build/ Design
The Zen Ultrafone 701HD follows design cues seen in a lot of recent large screen smartphones often referred to as 'phablets'. The phone sports a rectangular slab form factor with rounded edges and is Black in colour.
The front of the phone is dominated by its 5-inch display, with the three capacitive keys - Menu, Home (doubles up as the task-switcher key on long press) and the Back key placed just below it. The 3.2-megapixel front-facing camera, a notification LED light and sensors are located above the screen just adjacent to the earpiece.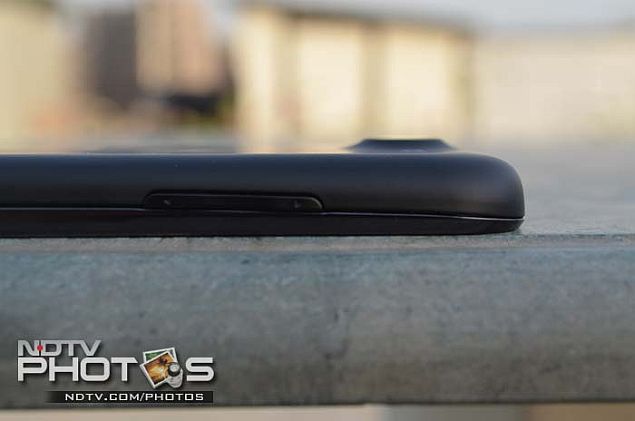 The Power/ Lock key is located on the right side of the phone, while the Volume rocker key is at the left. There are no ports on the bottom, while the Micro-USB port and 3.5mm headset jack sit at the top.
The back of the phone sports a soft rubberized finish which gives the phone a premium look and makes it pleasant to hold. The 8-megapixel rear camera lens located at the upper part of the back along with an LED flash, while the speaker outlet is located towards the bottom.
The phone has a removable back cover and opening it reveals the battery compartment with slots for 2 SIM cards and a microSD card slot. The SIM cards are not hot-swappable because of the placement of the slots.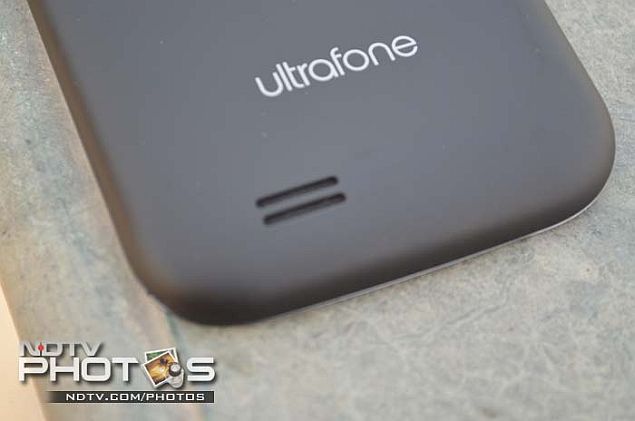 There's some minimalist ZEN and Ultrafone branding on the back of the phone. Overall, the design of the phone is understated but exudes a pleasant feel.
Display
The Zen Ultrafone 701HD comes with a 5-inch IPS HD screen that has a resolution of 720x1280 pixels and pixel density of 294ppi, which is pretty good and graphics and text appear sharp. The viewing angles looked good, and the under-sun visibility on the phone was decent. The screen is not very reflective. Videos and pictures looked good albeit a little less vivid compared to AMOLED displays but then again AMOLED displays offer saturated colours.
Camera
The 8-megapixel autofocus shooter takes good quality images in daylight. However, we observed that pictures taken in low-light conditions did not come out well. Also, at times colour reproduction was not that accurate with the pictures coming out a little oversaturated. Pictures taken indoors with less light were also grainy.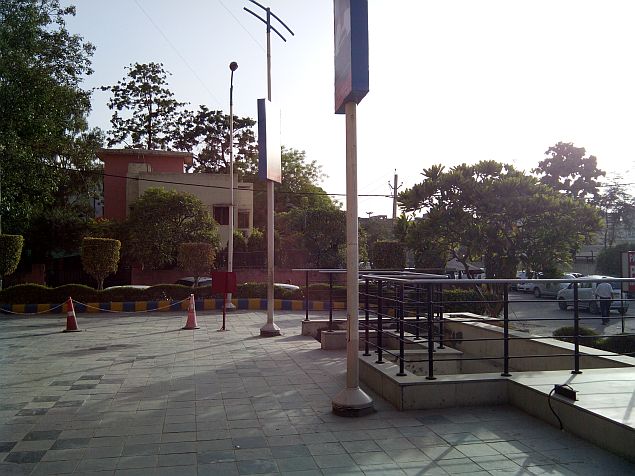 The phone can record HD videos and we found that the quality of videos captured through the back camera was good. It also offers EIS or Electronic Image Stabilization to minimize distortions caused by shaking of hands while shooting a video. Unfortunately, the camera saves videos in the archaic .3gp file format.
The phone comes with a customized Camera app and allows you to capture photos in HDR, Multi angle view and Panorama modes as well. It comes with the usual controls including settings for Exposure, Colour effect, White balance and ISO, among others. The phone's camera also supports continuous shots taking up to 99 shots in that mode, smile detection and face detection. Some of the options in the camera app's interface are not self-descriptive which makes it unintuitive for new smartphone users.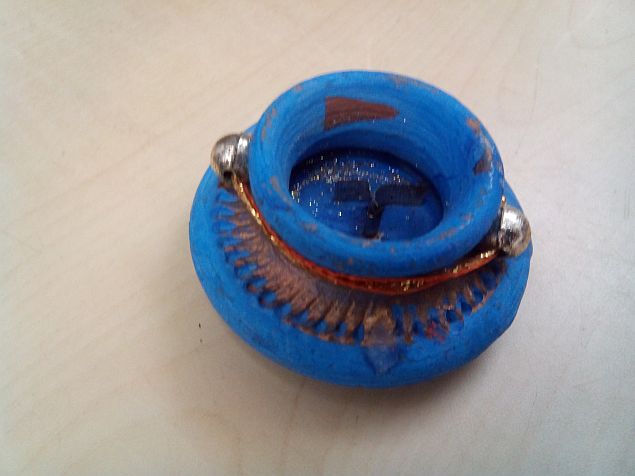 The front camera takes above average shots and is great for video calls. Overall, we feel that the phone's pretty good for casual photography.
Software/ Interface
The Zen Ultrafone 701HD runs Android 4.2 Jelly Bean, the latest iteration of the OS at the time of penning this review. Zen has not skinned the OS. There are five customisable home screens that can be filled with app shortcuts and widgets. The notification tray also features a settings shortcut and a clear all notifications button, along with expandable notifications (expanded with the two finger pull gesture). It features the same setting toggles shortcut that's found in stock Android for quick access to Airplane Mode, Battery status, Wi-Fi, Bluetooth, GPS, Data connection, Data usage, Audio Profiles, Brightness, screen backlight Timeout and Auto Rotation.
The phone also offers another Android 4.2 feature, Daydream that displays photo albums or the clock while the phone's charging. The option to wirelessly mirror the phone's display with an HDMI enabled device through a wireless display adapter is also present.
As we mentioned earlier, the phone features three capacitive buttons for navigation - Menu, Home and, for respective functions with Home button doubling up as the task switcher on long press. We'd like all manufacturers to switch to the three soft controls that are included in the Stock version of the OS. One major gripe with these buttons is that they don't light-up in the dark even when the screen is on until you press one of them.
Android 4.2 Jelly Bean also offers Google Now, which needs to be initialised for the first time, before use. For the uninitiated, Google Now is a voice-based information assistant and an extension of Google search. You can ask questions and the tool returns answers or search results. It uses 'cards' which are essentially small boxes that offer different sets of information ranging from weather forecast, directions, traffic information, scores, appointments, and currency conversion, among others. Google Now collects information based on the user's behaviour, location, and even e-mail, to offer information automatically.
Zen has also bundled some apps with the phone including ColorNote for creating colour coded notes and task lists, Emoze - a push email client, a File Browser, Flashlight, Saavn, Skype, a ToDo app, TOI news app, a video player app, MX Player (another video player), Facebook, Twitter, WhatsApp and Zen's own app store.
Performance/ Battery Life
The Zen Ultrafone 701HD is powered by a 1.2GHz Mediatek MT6589 quad-core processor. It has 1GB RAM onboard, and PowerVR SGX 544MP chip for processing graphics. There is 4GB of internal storage, which is expandable up to 32GB via a microSD card.
With Android Jelly Bean, the overall experience of navigation through the interface was impressive, thanks to Project Butter and the phone's quad-core processor. We did not experience any lag while launching apps, playing games, scrolling web pages or switching between apps. It is safe to say that performance wise, the Zen trumps other dual-core processor powered phones in this price range.
We were able to play full-HD clips smoothly and the phone supported formats like .AVI and .MOV, natively. The speaker on the phone delivers decent quality sound at high volume levels, but there's some muffle when the phone lies on its back, as the speaker grill is located on the back. The headphones that come with the phone offer average quality sound output. The phone also offers FM Radio. It also offers Audio Profiles to quickly switch between different sound settings.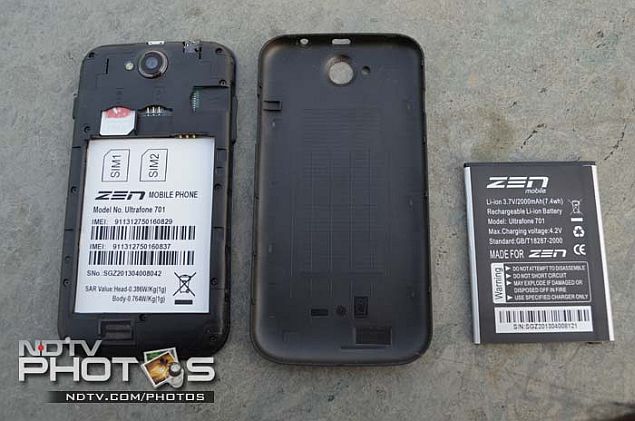 Call quality was good, during our testing process. The phone was also able to get a GPS lock rather easily while using the Maps app.
The phone comes with a 2000mAh battery, and based on our experience, it will just about last you a full day with medium to heavy usage, including 1-1.5 hours of phone calls, two e-mail accounts with push notifications, screen at maximum brightness, playing some music and video clips, Twitter notifications and WhatsApp chats. It's also worth pointing out that we had turned off Wi-Fi and auto-brightness, and the phone was hooked to a 3G network. Altering these settings might help in running the phone for a longer duration, depending on your usage pattern.
Verdict
At a price of Rs. 11,999 the Zen Ultrafone 701HD is a competent budget smartphone that delivers good performance. In addition to its 720p display, the major selling point of this phone is that it runs the most recent iteration of Android without additional skinning. We hope that Zen doesn't disappoint when it comes to offering OS updates in the future.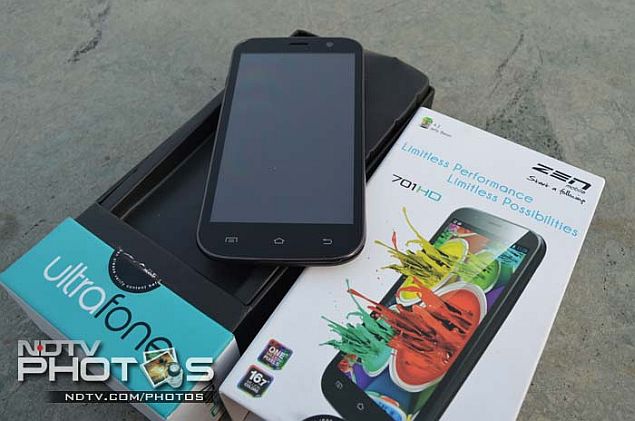 If you're looking at alternatives, the Micromax A116 Canvas HD comes close but is priced higher. We like the Zen Ultrafone 701HD's build quality more than that of the Canvas HD. If you're not particularly looking at a 720p display, the Karbonn S1 Titanium is another good budget quad-core phone.


Zen Ultrafone 701HD: In Pictures

Price: Rs.11,999