OnePlus on Monday revealed its
Android 6.0 Marshmallow
update schedule for its devices. The company also started rolling out OxygenOS 2.1.2 update to the
OnePlus 2
and
OnePlus X
smartphones. In other news, OnePlus India has announced extended service plans for the OnePlus X smartphones sold in the country.
The company confirmed that the OnePlus One running Cyanogen OS will start receiving the Android 6.0 Marshmallow update in the first quarter. It added that the community builds of OxygenOS for the OnePlus One will be updated "when time allows".
The OnePlus 2 will also be updated in Q1 next year, and the company confirmed that the update will add the new standard Marshmallow API for the fingerprint sensor.
"We've heard requests for us creating an API for the current fingerprint implementation in OxygenOS, but have decided against this since we're switching over to the standard Android M implementation soon" said OnePlus co-founder Carl Pei in a blog post. Further adding, Pei said that the company is working hard to rollout Marshmallow update to the OnePlus X.
OnePlus 2 and OnePlus X users over the weekend started receiving the OxygenOS 2.1.2 OTA (over-the-air) update. The company however noted that the update rollout will be incremental and thus will take some time to reach all users.
The OyxgenOS 2.1.2 update for the OnePlus 2 includes an improved UX for preview in Camera; performance improvements on app install and launch; individual icon customisation support; fixes for raw format on third-party camera apps; Russian and Turkish language support; lock screen wallpaper support; security patches; bug fixes to System Update to improve OTA stability, and general bug fixes & performance improvements.
The OxygenOS update for the OnePlus X brings UX bug fixes in the Camera app; improvement to colour offset in HDR mode; bug fixes to System Update to improve OTA stability; system optimisations in low battery state, and general bug fixes & performance improvements.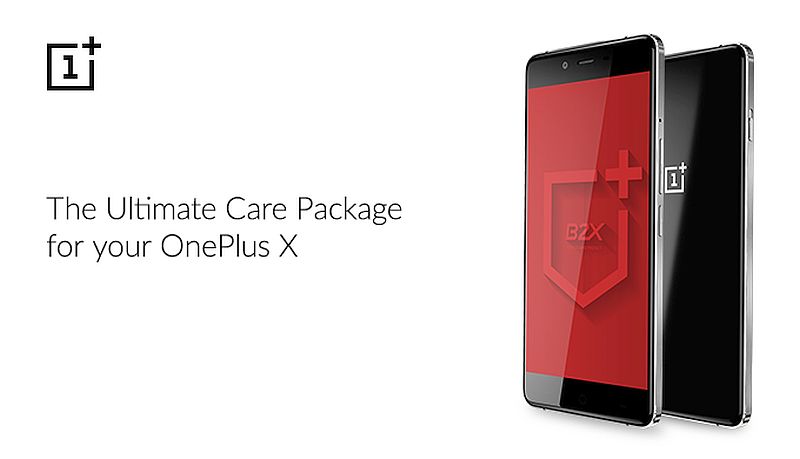 In other news, OnePlus India, soon after launching smartphone coverage options for the OnePlus 2, announced similar offers for the new OnePlus X.
The new B2X On-Guard and B2X On-Guard Plus cover plans for the OnePlus X smartphone can be bought separately via Amazon India at Rs. 999 and Rs. 699 respectively. Notably, the charges for the additional cover include tax but exclude delivery charges if brought separately.
The B2X On-Guard service will cover accidental, physical and liquid damage to the OnePlus X during the first year of the product purchase. This will also include free pick-up and drop services that will be offered along with this service and will be cashless coverage. The B2X On-Guard Plus will cover all defects that are covered under manufacturer's warranty for another year after the expiry of the original manufacturer's warranty for the device.