There's a stigma around Bluetooth headsets - it's still hard to shake the feeling that the person using them is a jerk. And of course, if you are talking on your headset, no one around you realises at first and thinks you're a crazy person. Today though, improvements in battery life and design make them comfortable and convenient to use, and there are a lot of options, starting from entry level options all the way to high-end products.
With our phones getting bigger and bigger, you don't want to have to pull them out of your pocket for every single call, and but when we decided to take the plunge and buy a headset, the number of different options available were overwhelming. To figure out what to buy, we started reading what other reviews were saying and looking at customer reviews of the different products on sites like Flipkart and Amazon. This was followed up by more than two weeks of listening to as many different headsets as possible, to figure out what the best bet was, for different budgets.
We've rounded up some mid-range devices starting from Rs. 1,000 upwards; midrange headsets that are priced around Rs. 5,000; and some high-end sets that are around Rs. 10,000. As a bonus, we've also listed a luxury model that costs around Rs. 20,000, so you'll find something that suits your budget below.
If you're looking to spend less than Rs. 1,000, you might as well go for the basic Bluetooth headsets from Nokia or Samsung, or specialist brands like Jabra or Plantronics. We tried quite a few headsets in the Rs. 500 to Rs. 700 price range, but found battery life, audio quality and comfort to be around the same level, with small ups and downs. Across the board, just stick to a brand you are familiar with (so that you know where to go if there are any problems) and pick any headset. If your budget goes above this though, then we've got some good suggestions below.
Entry Level
If you're just looking for a basic headset to use for calls, then you can spend around Rs. 500 and get a mono-headset. If you've got a little more to spend, then you can look at options that are more comfortable, have better battery life, and give you stereo.
LG Tone+ HBS 730
The Tone+ is not the most discreet headset you're going to find, but it is comfortable, has great battery life, and its design lets you keep stow the earbuds conveniently without having to keep it in your ears all the time, making it a good all-day option.
The neckband looks bulky but is very light, and we quickly forgot that we were wearing it. The earbuds are attached to the ends of the neckband, and held in place with magnets, which is a pretty convenient design. The battery life is pretty good too - LG claims 17 hours of talktime - we charged it every three days or so.
While we liked the comfort of using the headset, it looks pretty bad, and the audio quality isn't great either. It is clear enough for calls, but people on the other end say the voice is a little faint, and on our end, there's a slight metallic note to the audio. It's fine for calls, but it's not ideal for listening to music or movies.
The headset has an MRP of Rs. 4,999 but we've seen the price drop several times to Rs. 1,299; it is currently available online for Rs. 1,499, which is a pretty good price for this headset.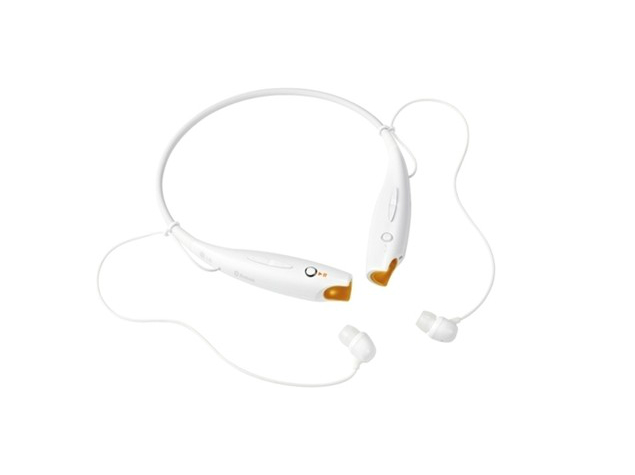 Nokia BH 505
The Nokia BH 505 is also a neckband, but unlike the LG Tone+, it has a rigid body design, and the earpiece doesn't detach from the main body. The design means that the fit is firmer than that of the LG Tone+, and if you're looking for something you can wear while you jog, this might be a better option - the Tone+ can bounce around even when running down the stairs. Its battery life is pretty reasonable - Nokia claims a 10 hour battery life - and the audio quality for calls and other media was good.
The audio quality is good but not great - it's sounds clear, if a little limited in terms of range, and performed well when watching a movie, and on calls. On the other hand, the rigid body design can be just a little uncomfortable, and you're always aware of the neckband. For the price (currently available at Rs. 2,899) this headset is a good option, and both this and the LG Tone+ are more comfortable than mono-headsets in the same price band.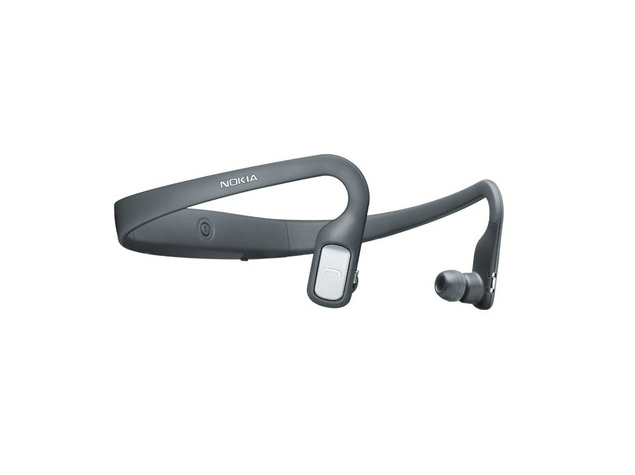 Midrange
There are some really good options close to the Rs. 5,000 mark - the audio quality is noticeably higher than the cheaper headsets, and some of the options here are also incredibly comfortable to wear.
Plantronics Backbeat Go 2
If you're looking for superb comfort and great audio quality, then the Backbeat Go is a safe bet. The headset is essentially just two earbuds, connected with a flat, tanglefree strap. It's extremely lightweight, the audio quality is good, and you can easily store it in your pocket when it's not in use. Battery life is pretty low though - we got at most four hours of playback with this particular set, and you'll end up charging it at least every morning, if not more often.
The MRP is Rs. 4,790, but it's currently available online at Rs. 3,900, which is a pretty good deal.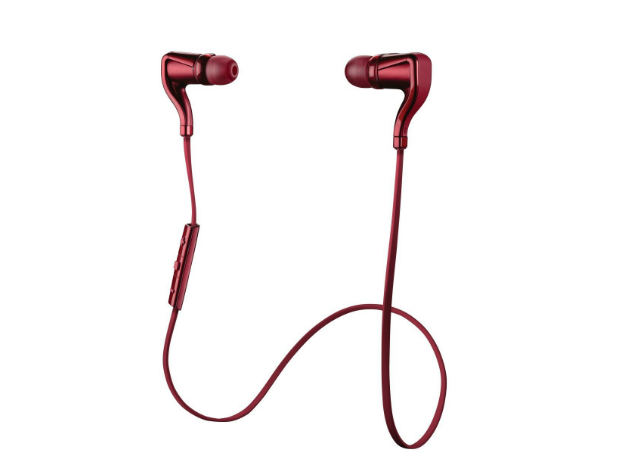 JBL 46BT
The JBL 46BT is very similar to the Backbeat Go 2, in terms of both design and function. It's a little bit more expensive, but has much clearer bass. It's good for listening to music and movies, but the mic on the headset is a little awkwardly placed and people say that the voice seems to be coming from far away. Another issue with both these headsets is that the fit isn't as tight as it could be - we've seen many reviews from joggers who confirm that the headset does not stay in when running.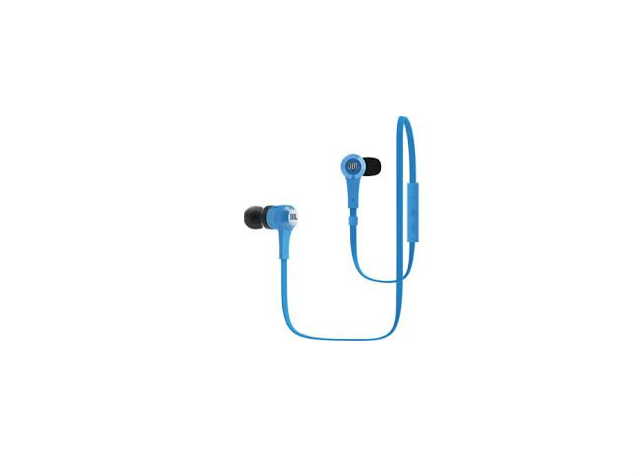 Sony DR-BTN 200
A slightly more expensive option, the Sony DR-BTN 200 is a small over the ear headset that is really comfortable to wear. The headset sounds great, and if you want to use the headphones for something like TV watching, then this is a good option. It's very comfortable and for indoor use, the battery life of four and a half hours is not bad either.
While its MRP is Rs. 8,000, the Sony DR-BTN 200 is available for Rs. 5,093 online at present (though some sellers are more expensive, so look around for the best rate). That's a pretty good price because this is a comfortable set that is great for watching TV, and the voice quality for calls is also good. The battery life and large size means that you can't really use it for around-the-clock calls, but if you'll primarily be using it for music in office, it's a great buy.
Jabra Motion
The Jabra Motion is the only mono headset in our entire list, but while it is a little uncomfortable at first, once you get used to it, this set is probably the best for long phone calls. It features noise cancellation for calls that is incredibly effective, and simple and easy to use controls along a very sleek design.
The battery life was also excellent, needing to be charged only every third day. Audio quality for calls is great, and calls were crystal clear. On the other hand, it's not something you can easily stow. You'll have to keep it in your ear, and the feeling can get a little uncomfortable after a while. It's also not ideal for music and particularly movies, since it's a mono headset, though the audio quality of the playback is still good. If you're looking at this just for calls though, then the Motion is a solid pick.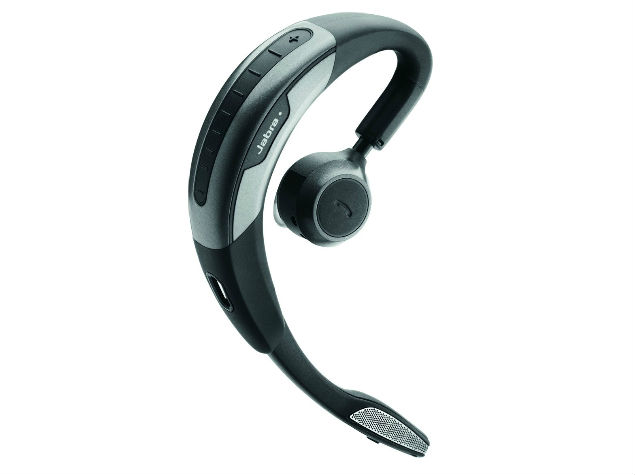 High End
LG Tone Infinim HBS 900
The big brother to the LG Tone+, the Tone Infinim is a very similar looking, but markedly superior product. With the heavy discount on the Tone+, the price difference also becomes huge, and that takes away some of the value of the Tone Infinim, which is currently available online at Rs.10,100. If you can afford it though, then we'd definitely recommend this one, for a number of reasons.
Despite the rigid design, the Tone Infinim remains extremely light. We've worn it to bed by mistake and not noticed. The wire management is also excellent; the Tone+ wire stays by the side while the earplug is held in place with magnets, but the Infinim uses a retractable cable, so just yank on the ear buds to use them. Buttons on the body pull the cable back in when it's not in use.
LG has worked with Harman Kardon for the audio on the headset, and the quality is pretty good. We've used this headset for calls, listening to music and watching movies, and it works well in every role. Battery life remains good, and the 17 hour talk time that LG claims is pretty close to what we experienced as well.
Jabra Evolve 65
We didn't find Jabra's Evolve 65 online but the company says the headset is available in stores for Rs. 12,386. We got to try out the headset and while it is undoubtedly the most boring looking entry on the entire list, the call quality on this set was the best of all the different units we used.
If you're willing to look like you're working at a call centre asking people to subscribe for credit cards, then this headset is really the nicest one we tried. It has NFC for quick pairing with the phone, and despite the over the ears design, it is small and sleek, and you can comfortably wear it around your neck when it is not in use. The audio profile of the headset is very flat though - it's clearly balanced for calls, and music in particular has a small soundstage, and flat tones.
There's a boom mic, and the audio quality was supremely clear. If you're watching a movie or listening to music, you can slot the mic into a groove on the headband, so it doesn't get in the way. If the high price and boring design aren't dealbreakers, this is a great pick.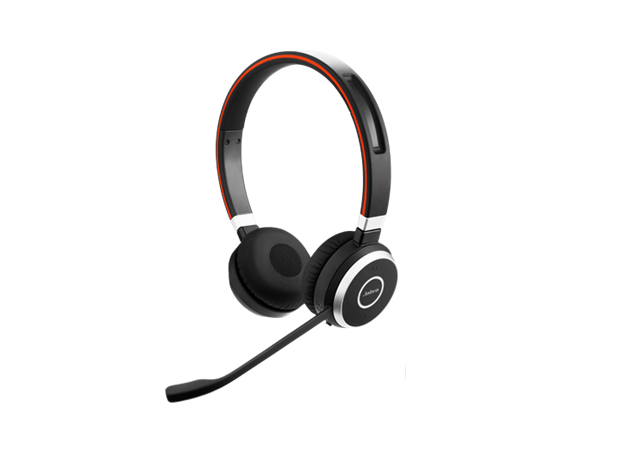 Luxury
Bose Soundlink OE
While some audiophiles sneer at Bose, the company's different headsets are amongst the most comfortable, lightweight and good looking headsets on the market. The Soundlink OE is no exception, and it was the most comfortable one-the-ear headset we tried. The cups are also well cushioned, and we were able to use it for several hours at a stretch without discomfort.
The headset has a detachable 3.5mm jack as well, so you can pair it to your phone and tablet and stream audio from both sources, and then wire the headphone to your laptop to listen to music in office.
Playback quality was also the best on this list, although the Bluetooth playback has a little bit of lag. It's very slight, but noticeable if you're paying attention. Of course, in terms of wired playback for music or movies, you can easily find a number of better alternatives, but most of those lack a built in microphone. The Soundlink OE can be used for calls as well, and call quality was good, with no complaints from the people we spoke with.
While the experience with this headset was pretty positive, it is definitely a luxury item and not a very practical buy. If you're looking for something to listen to music, watch movies or play games, then you're probably better off with dedicated headphones. But if you have the money to spare, then you will certainly enjoy using this set.
These are our picks for the Bluetooth headsets to go with across different budgets. Which one are you using, and are you happy with it? Tell us via the comments.
Affiliate links may be automatically generated - see our ethics statement for details.