2014 will be remembered as the year the landscape of the smartphone industry in India changed drastically. The likes of Moto E (Review | Pictures) and Xiaomi Mi 3 (Review | Pictures) redefined people's expectations from a smartphone at their respective price points, with the sub-Rs. 10,000 segment in particular seeing intense competition. The budget offerings of Motorola, Asus, and Xiaomi enjoyed great success, prompting many companies to re-examine their business model.
We've seen the likes of Micromax and Lenovo looking to replicate the model with recent launches like the Yu Yureka (Review | Pictures) and Lenovo A6000, but not everyone is willing to participate in this seemingly endless race towards bottom prices.
"At this moment we are focussing on the over Rs. 10,000 level, because less than Rs. 10,000 there are so many brands out there," Kenichiro Hibi, Managing Director, Sony India, told NDTV Gadgets at the sidelines of International CES at Las Vegas month month. "In Sony's terminology, entry-level is Rs. 10,000 to Rs. 15,000. A lot of brands launch products at Rs. 5,000-6,000, whereas for Sony, the entry range is Rs. 10 to 15K. That's not going to change at the moment."
While you can buy several Sony Android smartphones below Rs. 10,000 at the moment in the market, these are older smartphones that have hit these levels after a series of price cuts. What Hibi is indicating is Sony is unlikely to design and launch a product specifically for that price segment any time soon.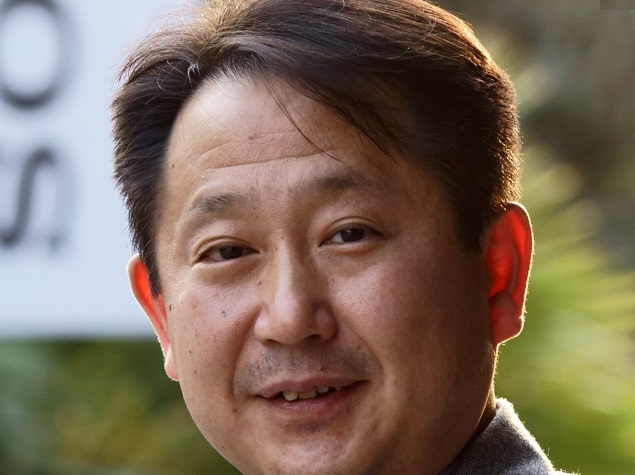 Sony, instead, is happy to concentrate on the mid- and high-level segments - seemingly, with good reason as well.
"In the mid-range, Rs. 15,000 to Rs. 30,000, our share is over 20 percent, due to the strong products we have," says Hibi. He also quotes a marketing agency to claim 10 percent marketshare in the over-Rs. 30,000 segment in which the company's flagships Sony Xperia Z3 (Review | Pictures) and Sony Xperia Z3 Compact (Review | Pictures) operate.
The newest members of the Sony Xperia Z series also happen to be the best selling models till date, not just in India, but across the globe, reveals Jun Makino, Senior Manager, Product Marketing Programme, Sony Mobile Communications. While most rivals refresh their flagship devices on an annual basis, Sony - so far - has been pushing out new models twice a year. Sony executives hinted this is likely to continue, even though NDTV Gadgets understands the next flagship may not make an appearance at Mobile World Congress in Barcelona next month.
Another area where Sony has bucked the popular trend is by, on occasion, releasing two flagship smartphones simultaneously, most recently, the Sony Xperia Z3 and the Sony Xperia Z3 Compact. Far from being afraid that the latter is eating into the sales of the 'main' flagship, Sony executives across the board could hardly contain their excitement when talking about the response the Xperia Z3 Compact - perhaps our favourite Android phone of 2014 - has received. They indicated the company is likely to stick with the formula of releasing two flagship models when the market opportunity feels right.
Disclosure: NDTV Gadgets spoke to Sony at the sidelines of CES in Las Vegas. Sony sponsored the correspondent's flights and hotel in Las Vegas.