Like most smartphone brands these days, InFocus also stresses on the beautiful design of its products, on value beyond price, and premium build quality. It's a well-trodden path in India at this point; Xiaomi took a little over five minutes to talk about the journey of a "single piece of steel", at the launch of the Xiaomi Mi 4, and Micromax, the brand that kicked off the price wars in India, today talks about going "beyond specs" and looking at things like design and customer service.
InFocus India head Sachin Thapar is unimpressed when you point this out to him. He's quick to point out that other brands at the same point don't use all metal bodies - just sides, while the InFocus flagship, the InFous M812, priced at Rs. 19,999, is fully encased in metal, "which you won't get unless you're buying an iPhone now," he adds.
It's an interesting point to make - InFocus is of course well known for its close relationship with the Foxconn, the Chinese company which manufactures Apple's phones - but although these value-led phones are the vanguard of the company's presence in India, Thapar tells Gadgets 360 that the bigger plan is to establish InFocus as a company, with a reputation for build quality and customer service that he hopes will eventually rival that of Nokia in its heyday.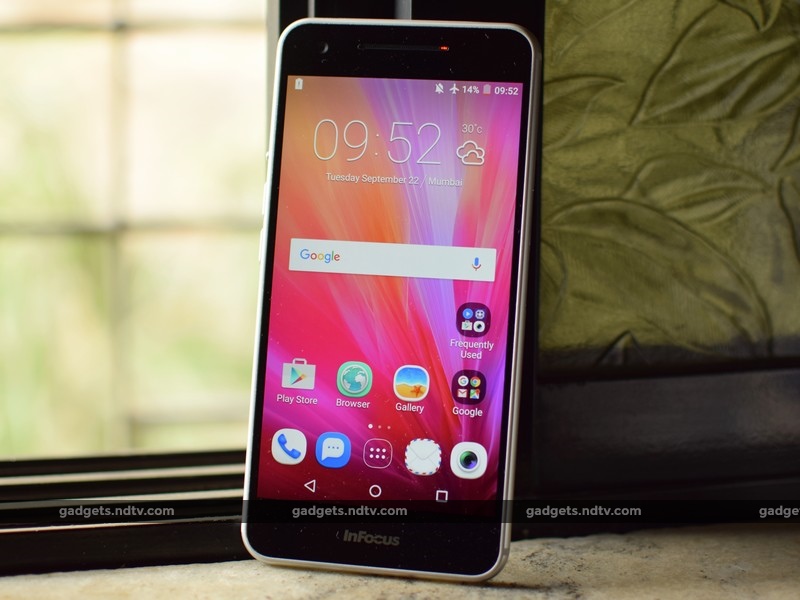 Thapar believes that there is a great opportunity to disrupt the television business in India, in much the same way that the smartphone business has been completely upended by new brands. "I want to bring in our televisions, and I'm hoping to do that by December," he says. "The plan is simple, we're going to go in the big sizes, I don't want to bring in a 22-inch television. I want to bring in a high quality 85-inch screen, but at a price that is actually reasonable."
Entrenched players are taking the market for granted
According to Thapar, the TV market in the country is completely dominated by just a few brands, and these are taking the market for granted because there is little or no competition. "This is an area where there can be some real disruption. Expect cheap big TVs, but with no compromise on quality," he says.
Other companies have also tried to break into the TV market, but there are indeed a few brands whose supremacy has not really been challenged despite new entrants. But Thapar feels this is because most of the new entrants haven't been able to deliver on quality.
"I don't want to talk about other brands specifically, but I will say that other companies, the quality is not up to the mark," he says. "The screens are not clear, they are blurry - now, this is something that gets hidden in a smaller size, with a 22-inch screen it looks fine, but once you go up to the big sizes, then the picture quality can't be hidden."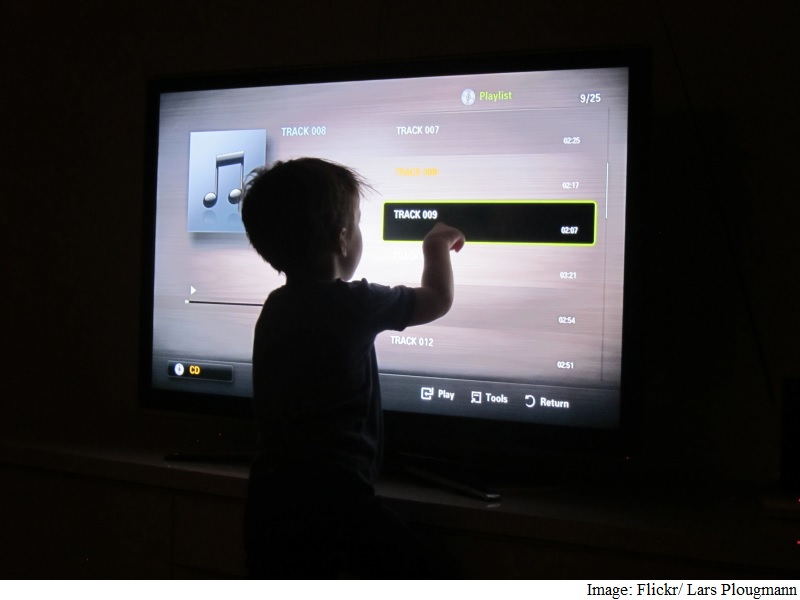 "When you have a 65- or 75-inch TV then the contrast ratio, the picture clarity, all the details, these become very obvious, and you can't have any compromise on quality anymore," says Thapar. "That's where we can come in. Because the big brands, that do have quality products, are charging prices that are completely unrealistic."
Thapar is hoping that the impact will be similar to the way brands like Motorola and Xiaomi completely upended the smartphone market in 2014-2015; but of course, there's one critical difference - selling TVs requires a strong local presence, with offline distribution in place.
Selling feature phones to build a path to televisions
That's why InFocus will be expanding its smartphone sales to the offline market as well. Currently, the brand is available through Snapdeal and Amazon, and it's started selling its flagship, the InFocus M812. Thapar says that the top end of the range, represented by this phone, is meant to establish the brand in India, and drive home its image as a quality product. In October, the InFocus M808 (also launched in July) will go on sale, and soon after that, the brand's phones should be available at multiple retail outlets.
"By December, we will be in over 2,000 retail shops, from modern retail to small mom-and-pop stores," he says. The goal is to get the customers to experience the phones first hand, where Thapar believes the build quality of InFocus will help his phones to beat the competition in a face to face comparison.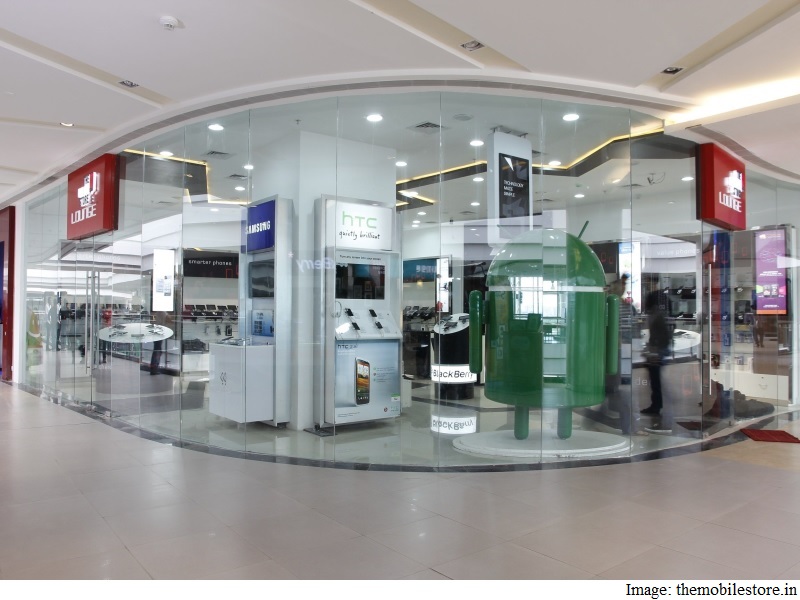 The second goal is to build out the distribution network - that's why InFocus will also be selling three feature phones, at half the price of Nokia's phones, Thapar adds. "The feature phones will be sold only offline," he says, "and maybe via television channels - HomeShop 18 sells a large number of feature phones."
The idea behind this is to establish InFocus' offline distribution network, to build relationships with retailers, and to familiarise the brand with the market. If that goes as planned, then Thapar believes he's going to be able to bring his "disruptive" televisions into the market by the end of 2015.
This gets helped a little bit by the brand's Make in India initiative. The InFocus M350 and other new phones from InFocus all come with a made in India stamp, and have been put together at the Foxconn facility in Andhra Pradesh. The advantage is that InFocus has to manage a much shorter supply chain; it doesn't need to worry about delays in importing units, and it can also count on faster deliveries of shipments. This in turn could help the brand to have a more nimble presence in the television space as well, as they too are going to be made in India.
Customisation, not savings
According to Thapar, there is another advantage of making its phones in India. Manufacturing here doesn't make the phones much cheaper, Thapar says, but there are some savings to be had because variations in the exchange rate don't affect costs as much.This means that despite fluctuations, InFocus hasn't had to worry about raising the prices of its phones.
But the real advantage, he says, will come over time, as ancillary suppliers enter the market. "Right now, if you want software customisation done, then India is a great place for R&D," says Thapar. "If I want someone to make a UI or a skin, then I can get the work done here. But for hardware customisation, I have less flexibility. But give it a year, and we'll certainly be looking at products that are more differentiated for the market, and more options for the customer."
It's a process that has only just begun, but Thapar believes that in the next six to twelve months, things should change significantly, and this will lead to much greater variation in models as well, to meet the needs of different customers.
"We're slowly moving towards a world where we could even look at customisation of hardware and software for customers," he adds. "It's still a little ways off, but imagine if you could say, I don't take selfies, I don't want an expensive front camera, but I'd like a little more RAM in my phone. Hopefully we can get there someday."