A copy of the next iteration of Microsoft's Windows operating system, Windows Blue, has
leaked
on the Internet. The operating system is an early build (9364), and according to screenshots that
surfaced
online, it appears that Microsoft has made some user interface and usability related changes. The build is a 32-bit edition with a 2.63GB size ISO file.
The first major change in terms of UI is that live tiles are resizable as both small and large tiles can be spotted in the screenshots. The OS also seems to offer more customisation with a large number of available colours for background and accent. It also brings an iPad like Picture Frame mode that allows users to play a slideshow of images from the Lock screen.
The OS adds a new 'Play' option under the devices charms menu and an option to take a screenshot in the Share charms menu.
The Snap view multitasking/ multi-viewing mode has also been updated to offer an equal 50-50 view for two apps.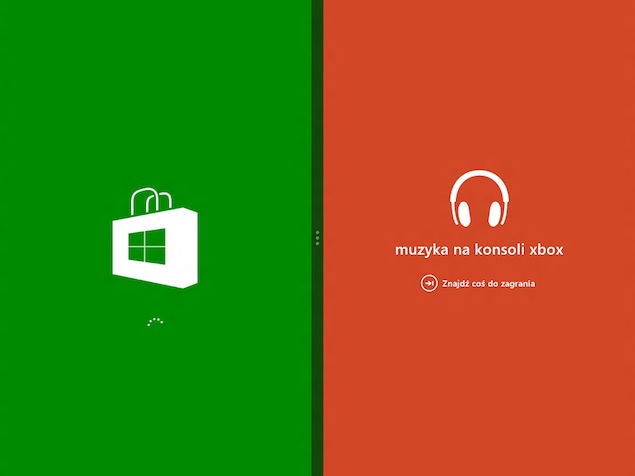 The Windows Blue build also brings Internet Explorer 11, the next version of Microsoft's bundled web browser. The new iteration of the browser
brings
synced tabs, which are already present in browsers like Chrome and Safari, and allow users to open the same browser tabs on another Windows device when they switch devices.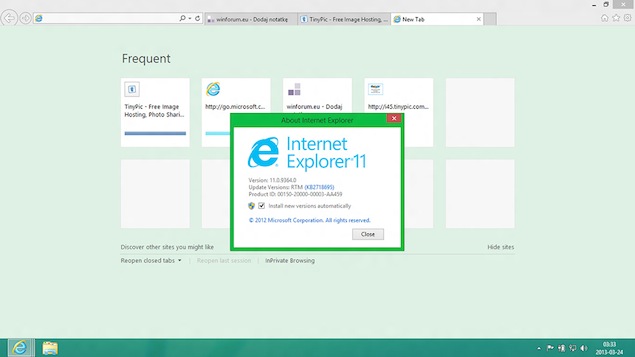 The OS also
adds
a Calculator app done in Modern UI that features Simple, Scientific and Converter modes, a new Sound Recorder app to record ambient sound, a Movie Moments app which is not functional, and an alarm app as noted by Neowin.
Another video demonstrating the same build of the OS shows that swiping down the start screen reveals all the installed apps.
Besides these changes, Microsoft has also expanded the PC Settings screen to add additional settings for SkyDrive and for changing default apps.
Microsoft is expected to release a customer preview of Windows Blue soon with the final version expected to be made available by end of Summer, according to
some reports
.