The resurgence of PC gaming is nothing new. For the past few years we've seen more than our fair share of PC games outperforming their console counterparts, while regular Steam sales have made games a whole lot more affordable than they've ever been.
Now, the hardware has become more affordable too. You can get exceptional performance with the latest generation of mainstream graphics cards, as our reviews of the AMD Radeon RX 480 and Nvidia GeForce GTX 1060 demonstrate. The focus of this guide is to build a value-for-money gaming machine that doesn't skimp on performance but still delivers the best bang for your buck. Having said that, this PC totalled up to Rs. 61,680.
All prices were accurate at the time of writing and may be subject to local variations and changes over time. However, it is safe to say that anyone can build the same or a similar machine and will be able to play the latest and greatest in gaming, as well as VR, with power to spare. And yes, all of these components are available online as well, but expect to pay a premium versus your local computer store, particularly when it comes to video cards. If a specific part is available cheaper offline, we've listed the lower cost indicating that it's the street price.
Chances are if you've owned a desktop PC you probably already have a decent enough monitor, keyboard, mouse, and OS license. For the most part, your own comfort should be your deciding factor for these components, which essentially means you should go with your personal preferences and we've not included them in this list.
With the likes of No Man's Sky, Deus Ex: Mankind Divided, and Gears of War 4 hitting the PC platform later this year, and Doom, Overwatch, Rise of the Tomb Raider, and The Witcher 3 already available, it's as good a time as any to build a new gaming PC. Here's what you'll need to get the best balance of price and performance, for all the games you want to play.
CPU: Intel Core i5-6402P
Price: Rs. 13,399 (street price)
The Core i5-6402P is a quad-core processor with a base clock of 2.8GHz that can go up to 3.4GHz in demanding applications such as games. It has a 6MB L3 cache and draws just 65W of power, making it a good balance of performance and energy consumption. You could save a bit by going for a Core i3 processor such as the i3-6100 but being limited to two cores will be a detriment as more games take advantage of quad-core processors going forward.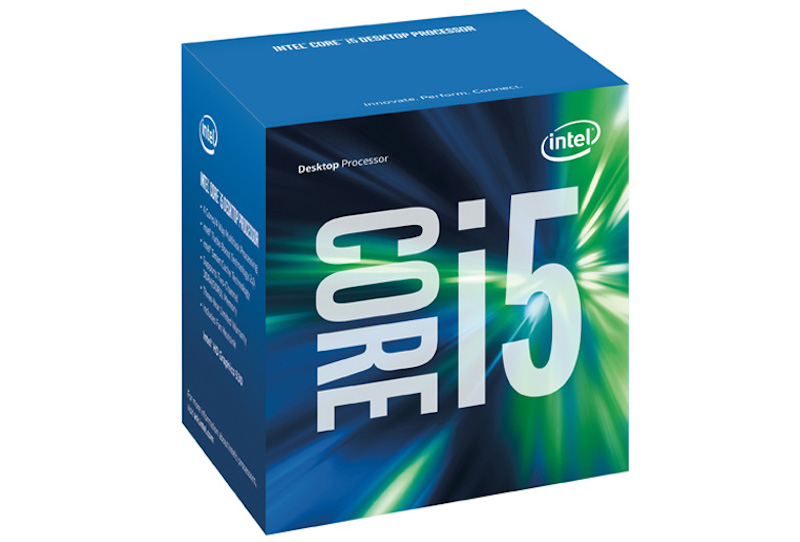 If you have a higher budget, the Intel Core i5-6600K warrants a look simply due to its overclocking potential. Intel uses the 'K' suffix to indicate that this is an unlocked processor allowing you to take it beyond its advertised maximum frequency of 3.9GHz. With users reporting easy overclocked speeds of up to to 4.4GHz it's a processor to consider. Just ensure you have adequate cooling and ventilation if you plan to take this route, and keep in mind that not all 6600Ks overclock the same.
Anything more than this, such as an i7 processor, is probably overkill. You won't see much of a tangible performance increase in games unless you're running at 4K resolution and above.
Motherboard: Gigabyte H170M-D3H
Price: Rs. 9,375 (street price)
The H170M-D3H supports the LGA 1151 CPU socket required by the Intel Core i5-6402P. There are four DDR4 RAM slots and you can have up to 64 GB of memory. A standout feature is the M.2 slot which allows you to use newer, faster solid state drives as and when they're more widespread and affordable.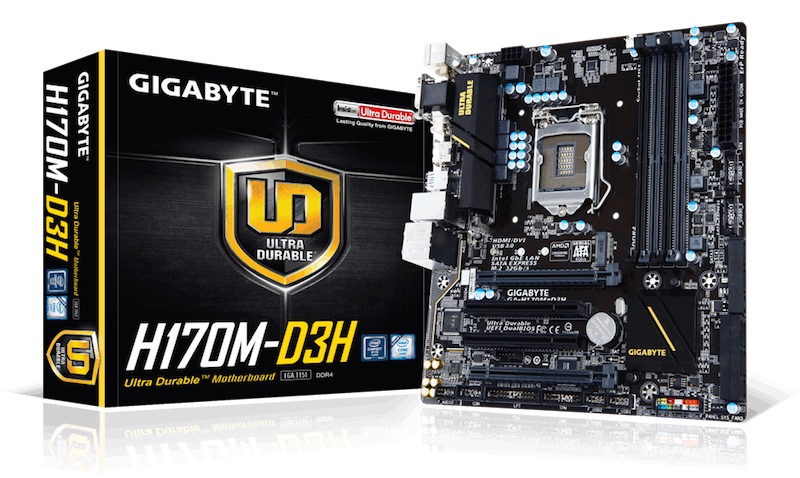 There are more expensive options such as the Asus Z170 Pro Gaming, which is useful if you plan on getting a K variant CPU processor such as the Core-i5 6600K, but if you're going with the recommended CPU you don't need to go with this.
Memory: Kingston Technology HyperX FURY Black 8GB 2133 MHz
Price: Rs. 2,790
RAM prices have been dropping steadily and there are options galore. At the time of writing, Kingston won out purely for being the least expensive option with proven reliability. Prices fluctuate daily, so choose the brand and series that makes the most sense for you. Gskill, Corsair, and Adata are other brands that are easy to find in India.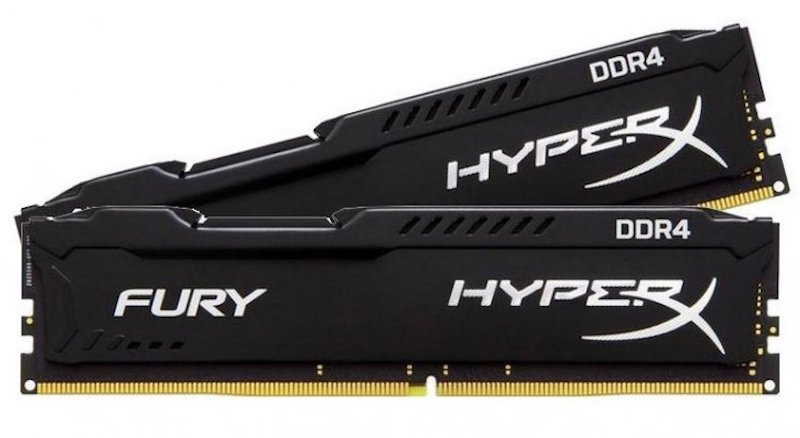 DDR4-2133 is the highest speed officially supported by our motherboard of choice. You could grab a second stick for 16GB of memory if you have a bigger budget, but 8GB should suffice.
Storage: Zotac ZTSSD-A5P-240G-PE 240GB SSD
Price: Rs.4,289
Aside from being a mouthful of a name, this solid state drive (SSD) from Zotac has performance on par with that bigger brands such as Samsung, with none of the mark up in price. A 240GB drive should be enough for Windows and three or four current generation games. No matter the capacity, it's worth investing in an SSD simply for the boost in speed due to quicker loading times. If you've never used an SSD before, you'll love the difference.
If you're looking for something in a higher capacity, there's the Samsung Evo 500GB SSD but you'll be paying big a premium for a little more than double the space, making it a tough choice.
SMPS: Antec VP500PC
Price: Rs. 2,838 (street price)
You'll need at minimum a 500W power supply unit from a reputed brand. The Antec VP500PC fits the bill quite easily. It features a 120mm fan for quiet operation and heavy duty capacitors for greater stability. Throw in a ridiculously good price and it's a solid fit for this rig. If you're thinking of bumping up any of these specifications, go with 600W to be on the safe side. Antec, Corsair, Cooler Master, and Seasonic are generally good bets.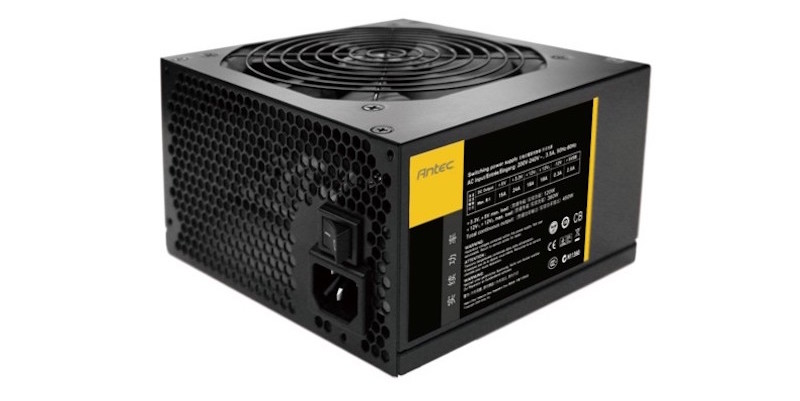 Video card: Zotac GTX 1060 Amp Edition
Price: Rs. 24,999 (street price)
Nvidia surprised us with the GeForce GTX 1060 line-up of cards. You get 6GB of GDDR5 memory on a 192-bit bus and the total board power is rated at a pleasantly low 120W, which means that heat and noise should be well within reason even for compact SFF PCs. Zotac's Amp variant performed admirably even at 4K on the latest titles such as Rise of the Tomb Raider and Doom. At a price lower than last generation's high-end darling - the GTX 970 - it's well worth the price of admission and should future-proof your build for long enough.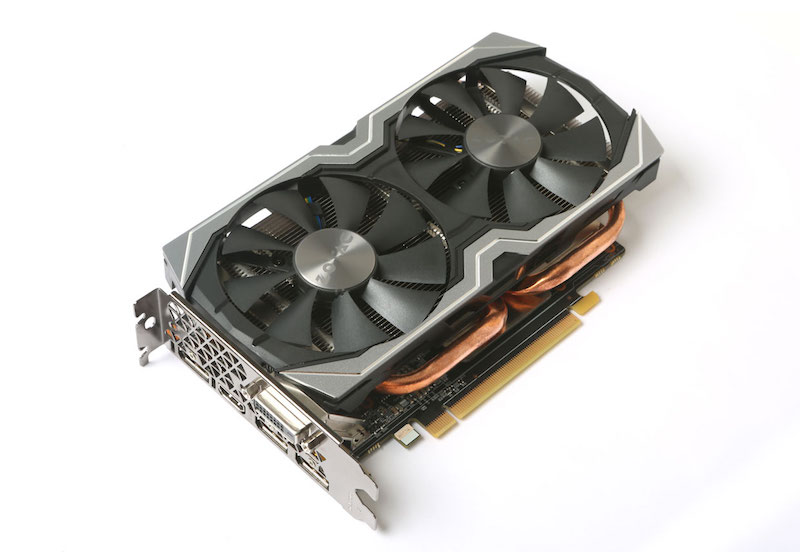 If you need higher performance, the GTX 1070 is worth looking into, though you'll be paying a premium of around Rs. 10,000 to 14,000 for it. If you prefer AMD, your only reasonably priced option is the Radeon RX 480 but considering there's no real price advantage and the performance is on par with the GTX 1060 albeit at a higher power draw, it's worthwhile only for diehard AMD fans.
Cabinet: Corsair Carbide 100R
Price: Rs. 3,999 (street price)
Minimalist looks, solid construction quality, and excellent value for money - you could do a lot worse than the Corsair Carbide 100R. A lot of thought has gone into it to allow for just enough room for customisation, and it works equally well if you're just looking for something a understated. If noise is a concern there's the Silent Edition with sound damping foam for Rs. 500 more on the street.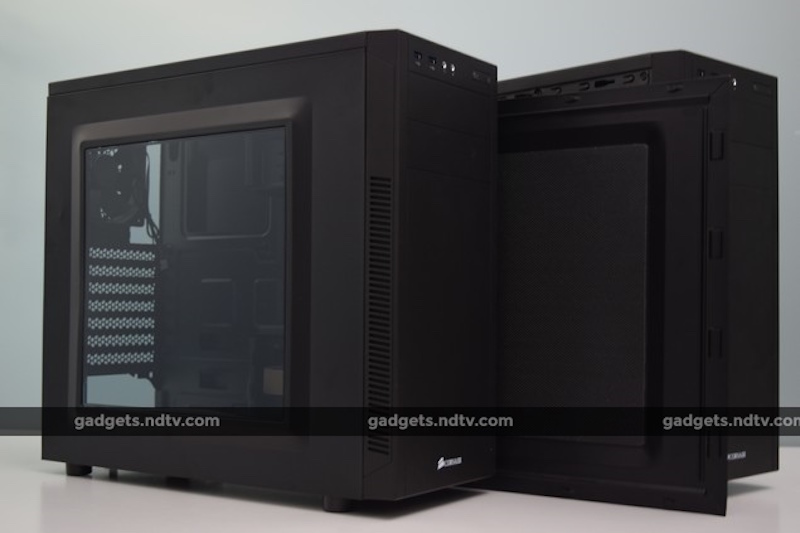 This PC has enough raw power to exceed the performance expected on the PS4 and Xbox One all while being future-proofed enough to handle anything else thrown at it in 2016 and beyond. Although you could build something a lot more expensive with even better performance, it simply won't deliver the same value for money a serious PC gamer demands, toeing the fine line between an underpowered assembled build and an exotically crafted branded machine.
Affiliate links may be automatically generated - see our ethics statement for details.