Travel triggered the e-commerce boom in India, and companies like MakeMyTrip and Cleartrip are still some of the best known names among India's online companies. But as many have noted, this is a category where the top players are busy optimising the details of their business, and there is plenty of room for disruption.
SavvyMob, which raised funds in January, is one of the companies that is trying to accomplish this. Its focus is on last minute bookings - this is a popular category in other parts of the world, and the category is still nascent, if growing in India.
(Also see: GoFro Wants to Be Your Travel Marketplace)
The concept is simple - while big travel portals like MakeMyTrip and Expedia can commit to a hotel to reserve a certain number of rooms for their customers, the hotel will typically keep a major portion of the rooms to itself, so that it can offer them via its own website or for walk-in customers. But this also means that at times the hotel will have unsold inventory, and in order to keep its occupancy high, hotels will be open to offering these rooms at a discounted rate. That's where SavvyMob - and others such a RoomsTonite, NightStay, and Staytonite - come in.
(Also see: Five Hotel Booking Apps For Last Minute Vacations)
Bikramjit Singh Sohal, the CEO and co-Founder of SavvyMob, isn't the typical 20-something straight-out-college founder, even if his company wants to appeal too millennial travelers. Sohal was VP and General Manager, CNNGo, and worked as the General Manager, Asia Pacific for AOL. But when Gadgets 360 met him at a coffee shop in Bengaluru, he's just as enthusiastic about his company as the other startup founders who are holding meetings there.
But perhaps unexpectedly for someone who just announced a round of funding a few months ago, he echoes the views of MakeMyTrip's Chief Product Officer Anshuman Bapna when he says that over-funding has been one of the problems the travel space faces now, and that discounting has been very unrealistic.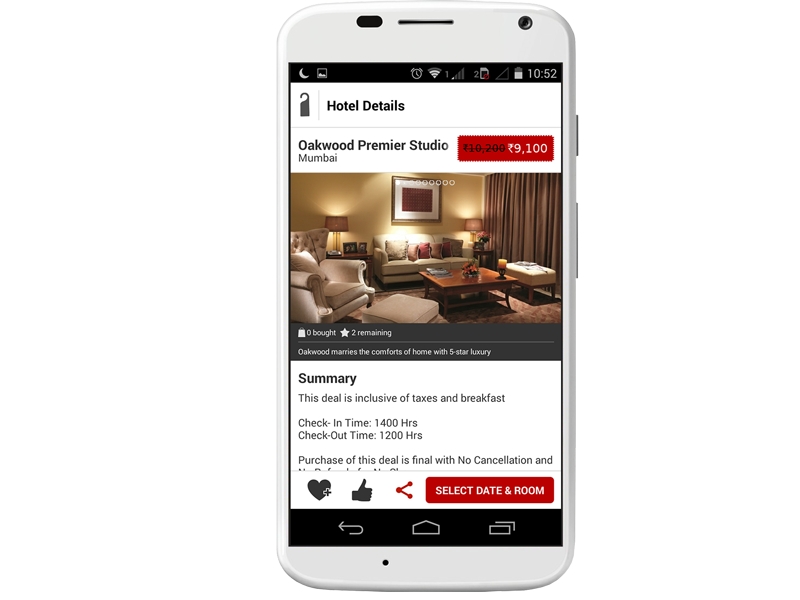 "The idea is that if a hotel lowers its price point on MakeMyTrip or someone big like that, then they can't charge full price ever again," explains Sohal. "Because thanks to all the insane discounting, there is now a very bad consumer mindset where you chase the best deals only."
"There are companies across different categories that are taking funding and putting it into the consumer's pockets, but that is obviously not good business. What we are trying to do is to focus only on unsold inventory, so that we can offer people good deals, without having to finance it from funding."
The fact is that despite all the deals and discounts, many hotels have rooms go empty for extended periods, and Sohal believes that a new crop of millennial travelers who are used to impulse buys on their phones can fill this gap with last minute bookings.
"There are all sorts of scenarios where it makes sense," he says. "Suppose you have a weekend come up with your friends and you want to do an impulsive trip, earlier it was just not practical, but today, you can load the app, and see dozens of options, and get deals on them too."
"At the same time, in the big cities, most travel is business travel, so it happens during the week, and on the weekend the occupancy is very low. So for the hotels, it makes sense to try and get people to come by offering deals."
At the same, the company is clear that it won't spend money on excessive discounts, or holding inventory to get deals. This is something it has in common with another travel company that has an older executive at the helm, GoFro. Its founder, former Snapdeal CTO Amitabh Misra, had earlier told Gadgets 360 that the company intends to focus on being a marketplace, so as to use its funding more efficiently, and Sohal seems to be likeminded on this aspect.
One problem that many companies face in the hotel booking segment is that most of the hotels, which hold the inventory, have been slow to pick up new technology. Outside of the big international chains, Sohal admits that adoption has been slow, but says this is changing now.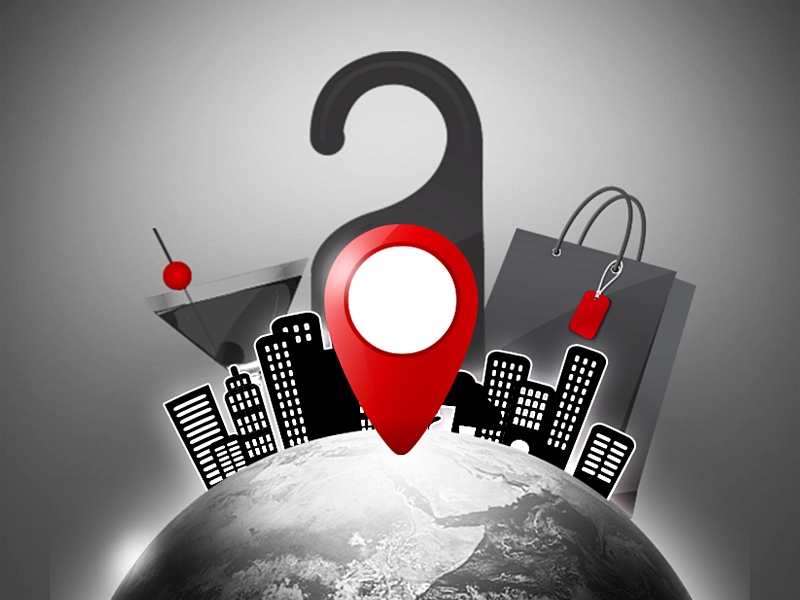 "Up to five years ago, I would say most hotels did not use any centralised booking technology, or offer dynamic pricing - only the really big chains, like Starwood, or Taj, or Lemon Tree were doing [that] - but that's changing," he says. " Today, software like AxisRooms, Opera, these are much more affordable cloud-based solutions, and they make it possible for smaller hotels to get online as well."
The advantage of this is that there is more clarity about whether rooms are actually available or not for booking online. The problem is the volume of hotels. "The airlines are standard, their pricing is controlled, there are what, five to configure, and it's a very mature system," says Sohal, "but there are probably 500 plus hotels in Bangalore [sic] alone."
According to him, around 30-40 percent of the hotel inventory is now coming online, and this is going to open up a lot of options for companies in the travel space. What's more, SavvyMob has opened up a solution for SMEs and he says this is another area that's growing fast as small companies don't have their own travel desks. "And you have to remember, the same guy who travels for work in the urban hotels with us, will remember to use the app to book a resort somewhere when it's time to take a holiday," Sohal adds.
This also means that there are multiple systems, and a fair amount of chaos; Sohal is however quite pleased about this, and says, "It's still early days, and that's why there is so much potential for this business. Once it's mature you can just do your optimisation and improve a little here and there, but we can build a completely new category."