In India, higher education remains a pipe dream for many, as the cost is too high. Distance learning programmes do allow people to study part-time but most of them aren't as good as studying in a real classroom, where you can quickly ask teachers questions, or discuss study topics with classmates.
Online education programmes can change that, as they make it possible for students to study in a virtual classroom with live interaction. University of the People is an online university that allows students to pursue a tuition-free, accredited US bachelor's degree for with a one-time application fee of $50 (roughly Rs. 3,300) and then a $100 (roughly Rs. 6,600) fee to appear for each examination. The classes are all free, but you can't get the degree without exams, so you do have to pay some money. Even so, the price is a lot closer to what most people can afford and the university offers scholarships to those who can't. The university is non-profit and offers two bachelor's degrees - in business administration and computer science.
The university was accredited by the Distance and Education Training Council (now known as Distance Education Accrediting Commission) in 2014. The degrees are also recognised by the US Department of Education and the Council for Higher Education Accreditation.
"Around 25 million Indians are unable to pursue higher education. We don't just offer higher education. It's high quality education," says Shai Reshef, president of the University of the People, who met Gadgets 360 on a recent visit to Delhi. "India is probably the number one country that needs us."
Reshef has fond memories of his visits to India. On a previous visit he met the former President APJ Abdul Kalam, who passed away recently. "[President Kalam] volunteered to teach for us. I don't know if he had the time or if he meant to do that but I felt very flattered that he wants to do so. He said India needs you," Reshef says. "I was really sad to hear about his death. I think he was a great person and a great leader."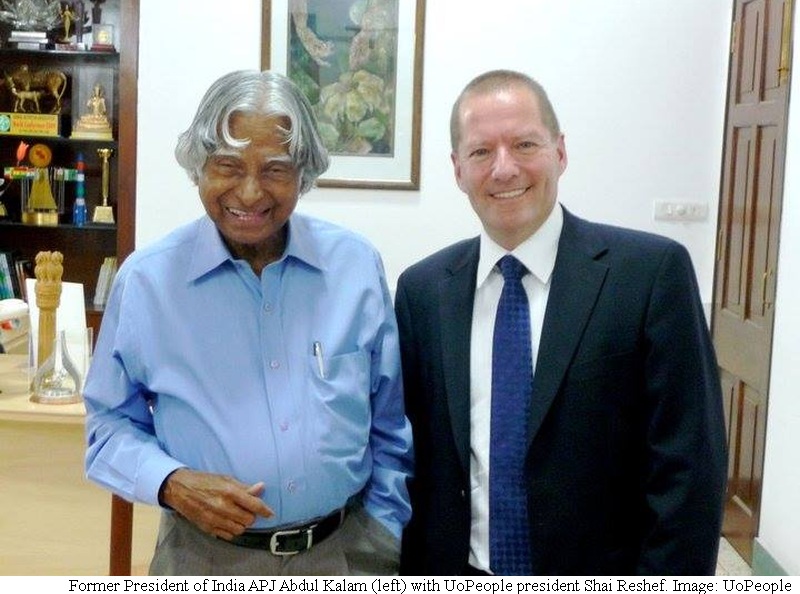 Any online learning programme faces steep challenges in India. The biggest barriers are availability of an Internet-connected device, reliable Internet access, and, finally, language. Reshef says solving the first problem requires finances that University of the People doesn't have. "Haiti is the only place where we set up a student computer centre after the [2010] earthquake. We offered free education to 250 students," he says. "It is expensive. We are unable financially to do it [in other regions]."
On the other hand, as smartphones and 3G Internet become more affordable, access might not be as big an issue, provided University of the People can actually demonstrate the value of its offering.
Breaking the language barrier is a lot harder. It requires teachers and course material both to be available in the language that students speak. That's why the university's programmes are currently limited to students proficient in English. In spite of these barriers, 90 Indian students have enrolled with the University of the People. The university says it has a mix of youngsters and older students, many of whom are juggling jobs with studies.
Santu Guin is one of those students. "After I finished my 12th [standard exams] and ITI [a course in an Industrial Training Institute] I was looking for a job because there is no other person to take care of my family. I wanted to study, but there is no chance to get a job when I was studying," Guin, who is pursuing a computer science degree, tells Gadgets 360 via email.
Guin's mother, who had been suffering from stomach cancer, passed away in 2011, after which the family's financial situation was dire. "We took too much debt for my mom's treatment. This time no one came to us to help us," Guin recounts in an email. "My dad is a street vendor, he sells snacks on the streets. But after my mom passed away he broke down from inside. He was unable that time to continue his work. So that time all responsibilities came on my shoulder," he writes.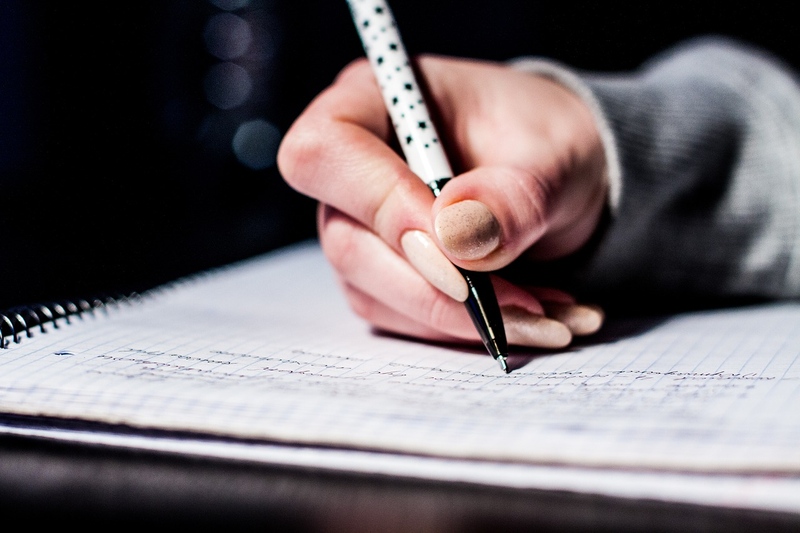 Guin says he worked as a service boy for a caterer and somehow managed to finish college via private tutoring. He then got a job as an AutoCAD designer in an MNC, although his salary was low at the time. For Guin, University of the People was among the few ways to pursue further studies. He's now working as a graphic designer with a design studio and has a decent pay packet. "I got the opportunity for studying as well as working. I have paid most of the debt. I am taking care of my brother's education, his all requirements, my family requirements and my education also," Guin writes, adding, "I hope that in future I will achieve my dreams as a good programmer."

Guin is one of the university's 2,500 students, who are grouped into classes of 20 to 30. Each class has a mentor and students across time zones are expected to contribute to discussions. To ensure that lack of fast Internet connections isn't a hurdle, the university's president Shai Reshef says the university's course material is text-only. This keeps the university's courses accessible to all students who have Internet access, without necessitating expensive broadband connections.
"My first priority that time was a job but I also want to continue my higher studies. After a long search of 1.5 years I heard about University of the People from my employer. He encouraged me to join and helped me apply for admission and the scholarship," says Guin, who is based in Kolkata. "This is a distance programme. This University also tuition-free... I am really happy that that time I got that opportunity."
Daniel Chakraborty, a 36-year-old computer science student based in Bangalore, is an example of the University of the People trying its best to keep its courses accessible to all. In an email, Chakraborty tells Gadgets 360 that he couldn't take up a full-time course due to "work commitments". He writes that the university doesn't see his age as a barrier, unlike what he experienced while studying at other universities. University of the People offered him a 50 percent scholarship, which allowed him to take up the course. "[Their] flexible two-month courses are very demanding. It might seem easy but you have to be focused throughout the course. Or else, you'll have no option but to drop out. Also, they test you in different ways - not just multiple choice type exams - to check for learning of both skill and knowledge with each course," Chakraborty writes. In our interviews with the university president, Reshef, he repeatedly emphasised Chakraborty's point. Reshef says the university does its best to ensure that students can complete the programme but concedes that it's up to the students to stay motivated.
Chakraborty adds, "Most of all, [they have] an 'open education' model where they use resources from the Internet... and encourage students to do the same for their assignments too. This is where the future of education lies - since we are in the Internet age, right?"
This sounds like massive open online courses (MOOCs) offered by prominent institutions such as Stanford and Khan Academy, but Reshef says a University of the People degree is different from MOOCs. "[The] problem with MOOCs is that not many people complete the courses. It's too difficult. Ninety-five percent of our students complete their courses," he says. There's one more key difference too. Khan Academy doesn't offer degrees and lacks accreditation, while universities such as Stanford offer online degrees, but these often have a steep tuition fee. University of the People attempts to bridge the gap between these two extremes.
Twenty-two-year-old Biswashree Dey, based in Gurgaon, is a University of the People student who doesn't find it difficult to motivate herself to study. She chose a distance learning programme in order to take up internships and gain work experience while studying. "I am currently working at an ecommerce startup, SeniorWorld. When I had gone to give my interview, my employer was very curious about what University of the People was. He asked me why I was studying there and how does the university work," Dey told Gadgets 360 in an email. "He was very impressed that I was self-motivated to study and told me that this attitude would be very useful while working at a start-up. I was hired on the spot."
University of the People nominates its best students for further studies at NYU's Abu Dhabi campus, and a university representative told Gadgets 360 via email that Dey has been nominated for acceptance to New York University (NYU), Abu Dhabi. Dey wants to pursue a career in cybersecurity and plans to apply for the computer science course at NYU.
To keep working as a non-profit, University of the People relies on volunteers, and Reshef says the university has 4,000 volunteering professors. "We only ask a small percentage of them to become instructors. In order to become an instructor you have to sign a contract. You'll receive an honorarium and will have to spend 10-15 hours per week in the class," he says. "They can't leave us in the middle of the course. Most of them when they start teaching with us, they don't leave. They continue to teach for years," he adds. The three students Gadgets 360 interviewed were happy with professors and said that they're very responsive to student queries.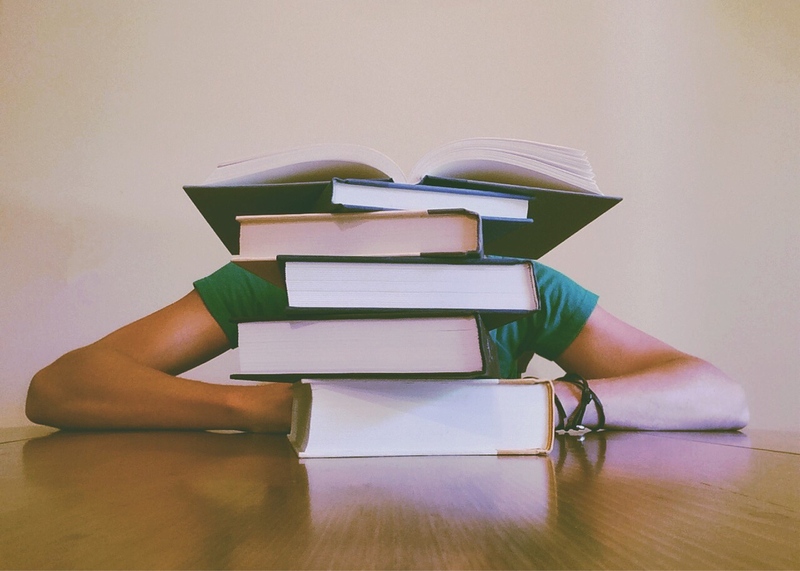 Reshef says the university has begun attracting plenty of students since it received US accreditation in 2014. Attracting talented students or teachers isn't the university's biggest challenge. "Our biggest challenge is that people don't know about us. If we spend a big marketing budget then we can't remain tuition-free," he says, adding that the university is in discussions with India's HRD Ministry, in order to reach more students.
Reshef says he wanted to introduce HRD Ministry officials to University of the People and speak to them about the status of online learning in the US. "There is a huge shortage of seats in quality academic institutions in India, and yet there is a huge demand for better access to quality higher education - online learning is the only way to bridge the gap," says Reshef.
While the university isn't expecting financial support from the Indian government, it is trying to pitch online degrees as a "solution for higher education, addressing issues of accessibility, affordability and employability". Reshef adds, "Between the push of Prime Minister Modi and India being the hi-tech leader of Asia, it is clear that using technology to bridge this gap is just a matter of time. The reception I got [from the Ministry] was very positive."