India's startup ecosystem has matured significantly in the last few years, and despite the slowdown in large follow-on funding rounds, there has been a proliferation of investor matchmaking portals that promise to make it easier for startups to secure early stage deals, and give angels an opportunity to invest in startups.
These platforms connect startups and founders to angel investment networks, accelerators, startup programs, and VC funds. Startups in turn are looking to get backed by super angels or marquee VC funds - these platforms let them access a global network of high net worth investors and mentors.
(Also read: Meet India's Super Angels, and the Top Startups They're Backing)
Our roundup here is based on analysis provided by startup deal intelligence platform Xeler8, which looks at global portals with an India focus, and the list also includes established Indian portals we have found, which bagged good deals for startups.
1) F6S
UK-based F6S serves as a platform for startups to find investors, apply to startup accelerators, and to find talent. There are 4,61,230 startups and 35,765 investors on the platform, according to the dashboard. The platform doesn't take any fee from either startups or investors - there are 18,149 startups from India on the platform, based on a search query, and one can see the fundraising status of the startup, information on its founders, how much they are targeting in their fundraise. Investors can invest online using the platform if they are doing so on behalf of an accredited business or venture capital firm; or if they have a net worth of over $1,000,000 (roughly Rs. 6.7 crores); or if they had an income of over $200,000 (roughly Rs. 1.3 crores) in each of the past two years. The platform also provides useful resources for startups to pitch to investment funds, accelerator programs, and get details on upcoming contests.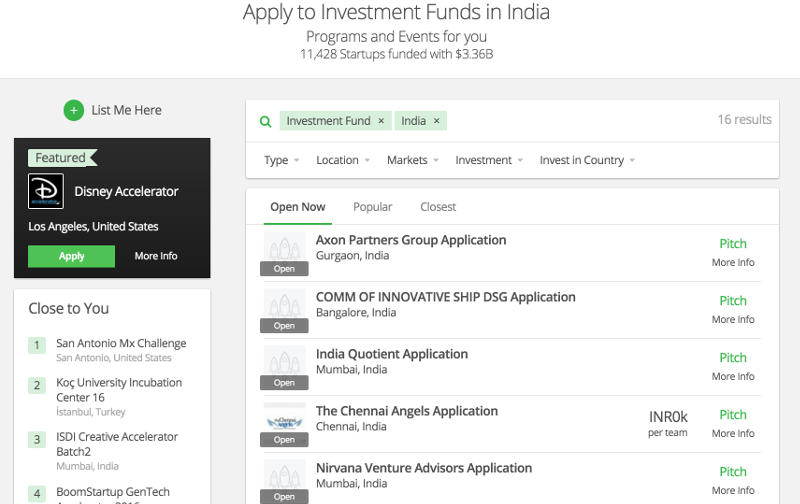 Website: www.f6s.com
2) Gust
Gust is a global investor relations platform that connects entrepreneurs to investors, with search and filtering tools to narrow down on their interest or expertise. On its profile page, the company says that it is used by over a thousand investment organisations in over 80 countries, and lists over 200,000 startups and 45,000 investors. Startups can create their profiles and share a pitch deck and summary, along with financials, which are only available to investors. There isn't an online investing component to the website; instead it is a place to make connections, before the deals are closed offline.
Website: www.gust.com
3) Globevestor
Founded in 2013, by IIT Mumbai alumni, Globevestor's platform connects global (US and Europe-based) investors and mentors, with promising startups in emerging markets. The featured startups page lists many recognisable names from India's startup ecosystem such as OnlineTyari, Zoom, and Eatlo, among others. Startups and investors can manage the entire fundraising process online, including payment tracking, and document signing, through industry-standard terms and legal documents, the company says.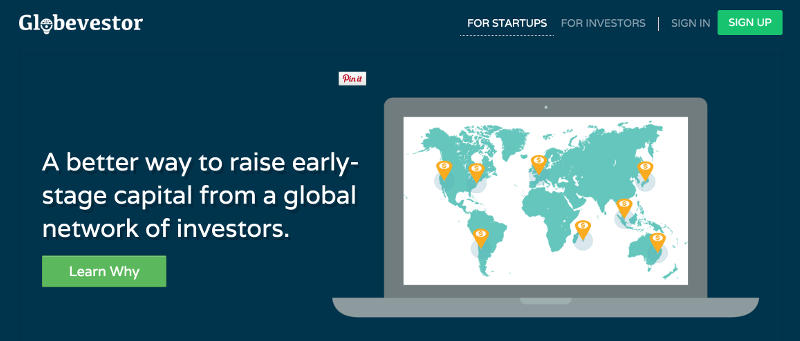 Website: www.globevestor.com
4) LetsVenture
Founded in May 2013 by Shanti Mohan and Sanjay Jha, Letsventure connects Indian startups with a global network of angels, VCs and startup programs through its website and apps. The company also organises offline events, such as the recently concluded LetsIgnite event, where investors get to meet with peers and pre-screened startups. The platform is currently free for investors, and startups, who are charged only after successful deal closure. LetsVenture charges a two percent of the raised funds as fee, and reserves the option to invest 1 percent back into the startup as equity, according to the FAQs. According to the stats posted on the homepage, LetsVenture has funded more than 60 startups, who have raised $18 million (roughly Rs. 121 crores) collectively.
Website: www.letsventure.com
5) Tracxn Syndicate
Launched in June 2015 by startup data tracker Tracxn, the investor platform picks one or two of the most promising startups each week, based on research from its analyst team that covering over 100 startup sectors globally. The handpicked startups are showcased to investors registered on its syndicate platform. The startup fundraising process lasts over a three-day window, Tracxn says, in which it handles the formal agreement and documentation between angels and startups. The company recently launched TracxnSecondary, a marketplace which facilitates transactions in private companies by connecting angels with institutional investors.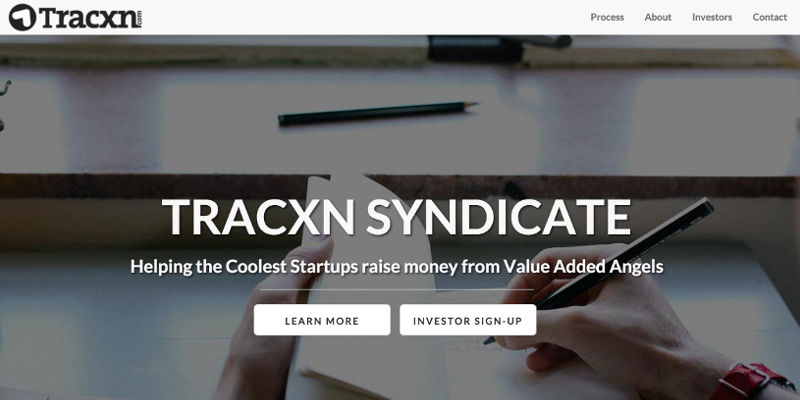 Website: www.tracxnsyndicate.com
6) GREX
Founded in 2014, Pune-based GREX is a stock exchange-like platform, which allows investors to discover companies, invest and keep track of their investments through its website. GREX also allows secondary sale of stock in companies shared on its platform, and says that it does not take equity in startups that raise funds through its platform.
Website: www.grex.in
7) Applyifi
A platform for startups to apply to multiple investors, accelerators or incubators, Applyifi functions as a pitch deck preparation service, and provides investors a 36-point scorecard and assessment report on the startup's investment worthiness. High potential startups are presented to the investor community by Applyifi, which manages the entire deal-closure process, including the legal paperwork.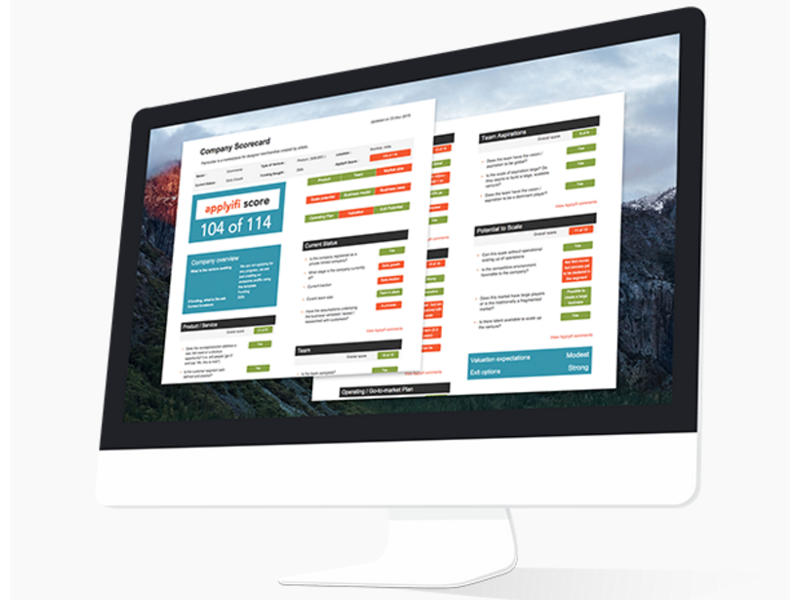 Website: www.applyifi.com
8) Ivycamp
An initiative of Mumbai-based VC firm Ivycap Ventures, IvyCamp provides entrepreneurs, incubators and mentors a platform to network and connect with alumni members in the startup ecosystem. The platform has already sees participation from entrepreneurs across Indian colleges like IITs, IIMs, BITs and ISB, IvyCamp says, and provides them a proprietary funding score for startups that investors use as guidance.
Website: www.ivycamp.in
9) AngelList
Started in Jan 2010 by Babak Nivi and Naval Ravikant, San Francisco-based AngelList is a platform for startups to raise funds, make hires, and apply to incubators. Its syndicate program allows lead investors to invite other accredited investors, and take a profit (known as deal carry) for managing the investment. Investors pay between 0-25 percent deal carry to the syndicate lead, and a 5 percent deal carry to AngelList, according to the Help section. You can see many Indian startups listed on AngelList advertising job openings, and startup profiles also get synced with CrunchBase, a crowd sourced database on startups. However, AngelList does not support startups registered in India with funding through its platform, and only US or UK-based startups can apply - but it's being actively working on changing this, the company told Gadgets 360. The online fundraising feature is available to EU startups, but there may be restrictions on accepting investors from the home country, the help section says.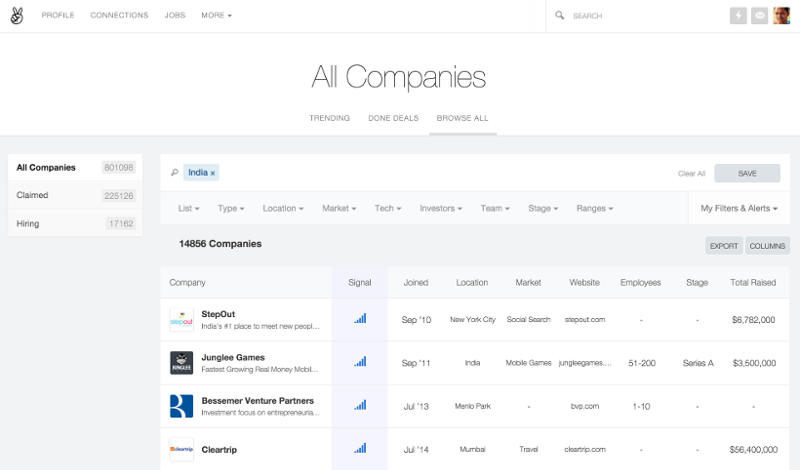 Website: www.angel.co
Also see
According to Xeler8, other up and coming players are seeing traction in this space include Chennai-based Termsheet.io which takes a bottoms up approach to fundraising, Bengaluru-based SeedX, Venturefund, and Enablers.