Startup deal intelligence platform Xeler8 recently published a blog post analysing the investment portfolio of India's ten most prolific angel investors, who have collectively invested in 425 startups in the last ten years.
Angel investors are the ones that make early stage bets on startups, in return for equity or convertible debt. Most are deeply embedded in the funding ecosystem through angel networks, and as former startup founders, they can offer mentorship and guidance to founders on scaling up operations and securing follow on funding. In short, these are the guys who help ideas stay afloat before it's time for the big fundraising rounds.
The destiny of these 425 startups, derived by tracking the investment portfolio of India's top ten leading angel investors varies - many have raised follow on funding, and only one (Ola) of them gone on to become a unicorn (i.e. reached a private valuation of over a billion dollars). Eighteen of these startups got acquired - notable acquisitions include Little Eye Labs (by Facebook), Hungry Zone (by Just Eat), Just Eat (by Foodpanda), Jigsee (by VucLip), Exclusively (by Snapdeal), BuyThePrice (by Tradus), and Pickingo (by Shadowfax). Being funded by a well known angel investor isn't a guarantee of success; four startups - Eatlo, Techlit, Dazo and Chotu - have shut down their operations.
The list of ten angel investors is led by Rajan Anandan, Managing Director of Google India, who has made over 80 investments, and ten of these companies have been acquired according to Xeler8. In second place is Anupam Gopal Mittal, founder of People Group, who has made over 50 investments in startups, notable ones include Ola Cabs, Proptiger, and Hacker Earth. Sunil Kalra, a member of VC firm Indian Angel Network has also made over 50 investments in startups.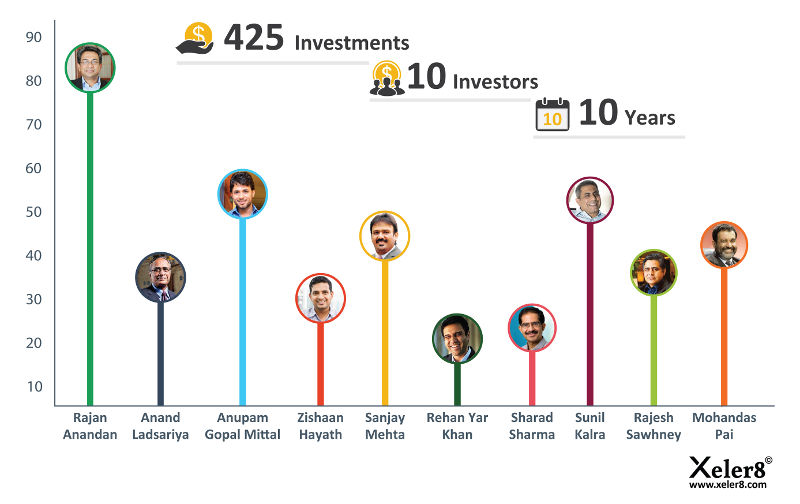 Also featured on this list are Sanjay Mehta, founder of CIO Angel Network, and an active member of Indian Angel Network, Mumbai Angels, B2B 1K Ventures and Venture Nursery has made over 40 investments. Zishaan Hayath, who runs an angel investment group called Powai Lake Ventures, has invested in over 30 startups, including Softbank-backed Ola and Housing.com, and Tiger Global-backed Zo Rooms. Sharad Sharma, founder of software think tank iSPIRT has made 25 investments so far; his portfolio includes Stayzilla, Team Indus, and Ezetap. The list covers portfolio investments of Anand Ladsariya, a member of Mumbai Angels and Indian Angel Network, and Rajesh Sawhney, founder of Innerchef and Times Internet and CEO of GSF Accelerator, Mohandas Pai, who heads Aarin Capital Partners, and is a member of Unitus seed fund and Exfinity ventures, and Rehan Yar Khan, the founder of Orios Venture Partners.
Angel investors who almost made the top 10 list include Ratan Tata, Ravi Gururaj, Sasha Mirchandani and Anirudh Damani of Artha Ventures, who had equal amount of investments, said Xeler8. Here's a list of 11 startups that have backing of at least four of the top angel investors in India. These are the companies that have attracted the most attention from India's most prolific investors at an early stage.
1) Amigobulls
Amigobulls Inc. is a financial media company that provides articles, analysis, and insights on stocks listed on the New York Stock Exchange and Nasdaq. It provides video analysis on stocks, and also does algorithmic analysis to recommend the best tech stocks to buy. Amigobulls had raised seed funding through the LetsVenture platform in September 2015.
Founders: Mandeep Makkar, Poorna Nayak, Chandrashekhar Chandu Sohoni
Headquarters: Palo Alto, California
Website: www.amigobulls.com
Category: US stock market news and analysis
Super Angels: Sunil Kalra, Sharad Sharma, Sanjay Mehta, and Mohandas Pai
2) Druva
Druva provides a variety of software solution for enterprises such as inSync and Pheonix for cloud backup, disaster recovery, for data protection on laptops, smart-devices and remote servers. Founded in 2008, it raised a Series D funding round in 2014, and has been backed by VC firms Sequoia Capital, Indian Angel Network, Nexus Venture Partners, and Tenaya Capital. The company boasts a clientele of over 3,000 global organisations and usage on over three million devices.
Founders: Ramani Kothandaraman, Jaspreet Singh, Milind Borate
Headquarters: Sunnyvale, California
Website: www.druva.com
Category: Enterprise data protection, backup
Super Angels: Sunil Kalra, Rehan Yar Khan, Sharad Sharma, Anupam Mittal, and Rajan Anandan
3) Exclusively
Exclusively, a marketplace for Indian luxury fashion products was acquired by Snapdeal in February 2015. The website provides a selection of designer clothing and accessories, and is an exclusive partner of Manish Malhotra, Tarun Tahiliani, Manish Arora, and Rohit Bal. Backed by Accel Partners and Helion Venture partners, the service now operates on exclusively.com, and offers duty free shipping to the US, Singapore, Australia, Hong Kong, and UAE.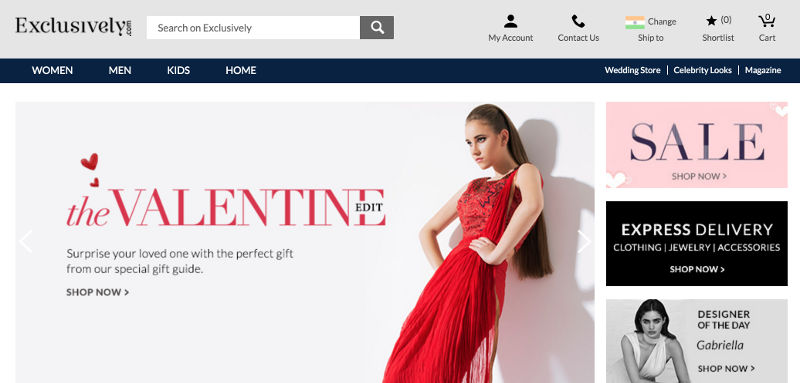 Founders: Sonny Caberwal, Anu Duggal, Sunjay Guleria
Headquarters: Delhi
Website: www.exclusively.com
Category: Luxury fashion e-tailer
Super Angels: Anand Ladsariya, Rehan Yar Khan, Rajan Anandan, and Sunil Kalra
4) Sapience Analytics
Founded in 2009, Pune-based Sapience Analytics has developed a patent‐pending software product that helps companies track and optimise and track workplace productivity, and enhance work/life balance.
Founder: Shirish Deodhar
Headquarters: Pune
Website: www.sapience.net/
Category: Employee productivity software
Super Angels: Sunil Kalra, Rehan Yar Khan, Anupam Mittal and Rajan Anandan
5) Kwench
Kwench helps companies provide employee engagement initiatives under a single platform, with social learning, recognition, collaboration and analytics features. Founded by four IIM-A Alums and backed by the Indian Angel Network (IAN), the company has a clientele of over 500 Indian corporations.
Founders: Sunder Nookala, Prashant John, Mitesh Damania, Krishnan Madhabushi
Headquarters: Mumbai
Website: www.kwench.in
Category: Employee engagement
Super Angels: Rajan Anandan, Sunil Kalra, Rehan Yar Khan, and Sharad Sharma
6) Lets Venture
LetsVenture is an online platform for startups to raise seed and angel funding. Its VC backers include Accel Partners and IDG Ventures India. The Bengaluru-based marketplace was founded in 2013, and claims to have funded 60 startups, with cumulative investments of $18 million (roughly Rs. 122 crores) so far on its website.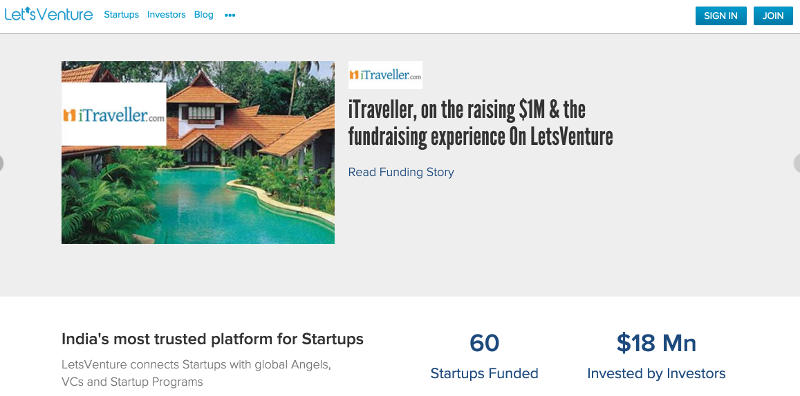 Founders: Shanti Mohan, Manish Singhal, Sanjay Jha
Headquarters: Bengaluru
Website: www.letsventure.com
Category: Angel funding platform
Super Angels: Sunil Kalra, Rajan Anandan, Sharad Sharma, Mohandas Pai, and Anupam Mittal
7) Peel-Works
Peel-Works is a provider of sales force management software that helps businesses keep a track of activities of its sales force, best performers and sales cycles through 9Yards and Genius, its proprietary technology and analytics platforms. Founded in 2015, the startup has the backing of Indian Angel Network, Inventus Capital Partners, and IDG Ventures India.
Founders: Sandeep Lakhina, Sachin Chhabra
Headquarters: Mumbai
Website: www.peel-works.com
Category: Salesforce Performance Management Platform
Super Angels: Rajan Anandan, Sunil Kalra, Sharad Sharma, and Anupam Mittal
8) OrangeScape
OrangeScape provides businesses a Cross-Cloud (PaaS) (Platform as a service) developer platform using a visual style modelling interface in a 5GL (fifth generation programming language) environment. According to the company's product tour, applications developed on its platform can be deployed in any public clouds such as Google App Engine, Microsoft Azure, Amazon EC2, and Java platforms. The company also provides KissFlow, a cloud-based workflow management app, based on its patented embedded rule engine technology. The SaaS product has a monthly per-user price of $3, and integrates with Google Apps.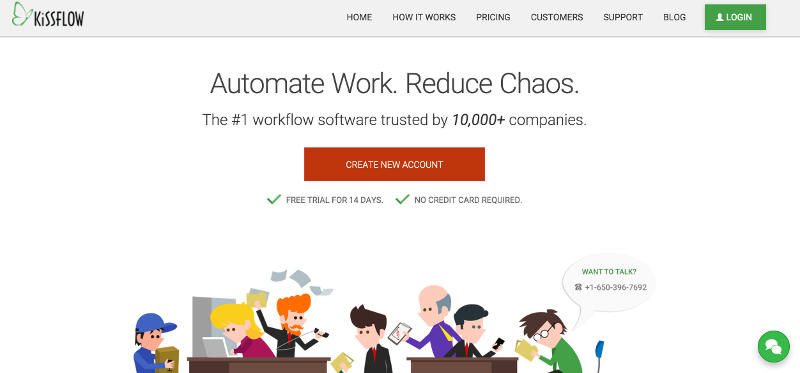 Founder: Suresh Sambandam
Headquarters: Chennai
Website: www.orangescape.com
Category: Cloud Application Platform
Super Angels: Anand Ladsariya, Sanjay Mehta, Sunil Kalra and Sharad Sharma
9) TaxSpanner
TaxSpanner is an Indian Angel Network investee company that helps users file their taxes online for Rs. 249, or hire a chartered accountant for Rs. Rs. 4,499. The company claims to have filed over 5 lakh returns, and savings of Rs. 21,000 on average for its users.
(Also read: File Income Tax Returns Online in India With These Websites)
Founders: Ankur Sharma, Manoj Yadav, Sudhir Kaushik, Sumit Grover
Headquarters: New Delhi
Website: www.taxspanner.com
Category: Online tax filing
Super Angels: Rajan Anandan, Sunil Kalra, Sharad Sharma, Rehan Yar Khan, and Anupam Mittal
10) Unbxd
Founded in 2011, Unbxd is an e-commerce search and personalisation platform that is used by over 150 companies in over 40 countries. Its investors include Inventus Capital Partners and IDG Ventures India, and its clientele includes e-commerce portals like Yepme, Pepperfry, and Askmebazaar.com
Founders: Pavan Sondur, Prashant Kumar
Headquarters: Bengaluru
Website: www.unbxd.com
Category: Search Solutions for eCommerce
Super Angels: Sunil Kalra, Sharad Sharma, Rehan yar Khan, Sanjay Mehta, and Anand Ladsariya
11) Wishberry
Founded in 2012, Wishberry is an online crowdfunding platform focused on nine categories - arts, design, film, music, theatre, publishing, technology, games and apps. The startup claims a 67 percent funding success rate, and a total fundraise of Rs. 6.6 crores from over 11,500 backers from 60 countries.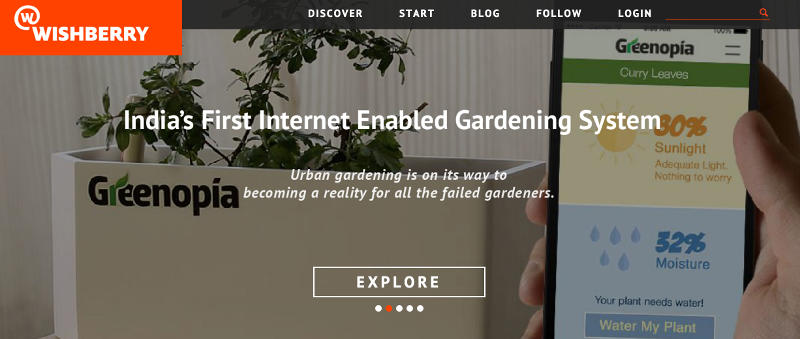 (Also read: Giving for Good: Social Crowdfunding Comes to the Fore in India)
Founder: Anshulika Dubey
Headquarters: Mumbai
Website: www.wishberry.in
Category: Online Crowdfunding Platform
Super Angels: Rajesh Sawhney, Sunil Kalra, Sharad Sharma, and Mohandas Pai