Black Friday is the American equivalent of India's Diwali sales, only much bigger. If you have come across a deal you like, but can't find a way to get it shipped to India, then you might want to try a package forwarding service.
These companies provide you with an address in the US where you can get the product shipped and they will forward it to your address in most other countries. You will still have to pay shipping charges and Customs duties but if you factor in the big discount you're getting on the product, this will not seem excessive.
We have written about package forwarding services and how to order goods from the US and we've found a new service that could be even better.
BMTFT is a service that lets you find people who are flying to India from abroad and you can ask them to get products for you.
(Also see: Black Friday Deals: Our Picks for Shopping From India)
It offers an escrow service where you can park the money (along with a small fee for the person who's getting the product and a BMTFT commission) and once you receive the product, you can complete the transaction by authorising the payment (including Customs duties, if any). If you are flying down from the US, you can register as a flyer and try to find those seeking products.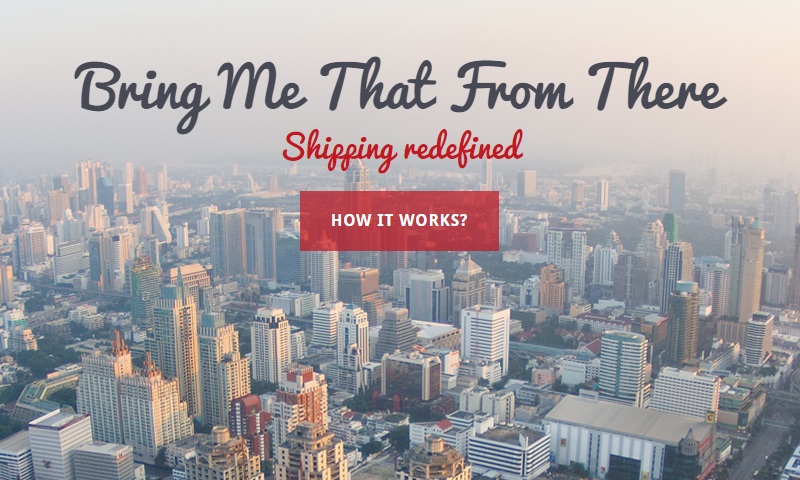 If that doesn't sound like what you've been looking for, then you might want to try alternative package forwarding services.
Shop And Ship
Shop And Ship is owned by logistics firm Aramex that gets goods shipped to India. We've spoken to quite a few of its customers and they've all vouched for its customer service. However, it does have a steep $45 (Rs. 2,800) one-time sign-up fee.


Viabox
Viabox lets you store packages for up to 90 days before shipping, compared to 30 days or less with most other agencies. This can be useful to schedule deliveries if you're traveling and won't be able to receive them.

For the latest tech news and reviews, follow Gadgets 360 on Twitter, Facebook, and Google News. For the latest videos on gadgets and tech, subscribe to our YouTube channel.