Homefront: The Revolution has had a remarkably painful development cycle. From the studio's employees reportedly not being paid for months on end by its then owners Crytek, to being bought by German publisher Deep Silver (responsible for Saints Row and the Metro series), the game has seen its fair share of troubles. The fact that's in a playable state at Gamescom 2015 with a release window set for next year is admirable in itself.
We managed to spend some quality time with this open-world first person shooter set in an alternate history where Philadelphia under occupation by the Korean People's Army (KPA). Considering how poor the game's trailer was at Microsoft's Gamescom event we had very low expectations for Homefront: The Revolution. The trailer showed off a structure of conquering locations and progression similar to open-world games like Far Cry and Assassin's Creed wherein you'd capture key areas on a map to progress through the storyline. It gave the impression of being a cookie-cutter, by the numbers take on Ubisoft's games. Not exactly an inspiring thing. Plus, some rather poor visuals didn't exactly help matters. However our hands on demo proved us wrong. Plus, some rather poor visuals didn't exactly help matters. However our hands on demo proved us wrong. Read on to find out more.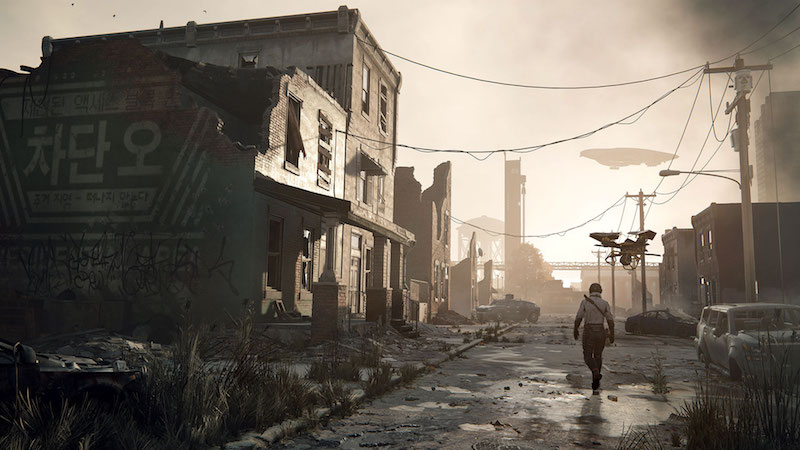 You're never truly safe
Homefront's Philadelphia is primed for revolt. The demo put us in a bombed out area of the city known as the red zone, dropped into a mission with a few rebel allies. The plan was to retake key locations on the map known as Strike Points. In order to do so we took down an enemy patrol using makeshift explosive barrels, destroyed many a drone, and of course, liberated the aforementioned Strike Point with a hacking system reminiscent of what we've seen in the Batman series (using both analogue sticks on a controller to complete a small puzzle). And despite doing all this, we never felt truly safe. This is because the game world is replete with layers and systems forcing you to engage using guerrilla warfare.
For example, even after securing the area, the resistance forces never really own it, nor are they able to remove the KPA forces in its entirety. Rather what it does is introduce a friendly patrol in the area to fend off the oppressive KPA regime while completing its own objectives. What this means is, unlike other open-world games like Saints Row 4 that try to give you a sense of empowerment and achievement by letting you do the craziest, most over the top things possible, Homefront focuses on keeping you on your toes where hit and run tactics are the call of day, making different strategies a necessity.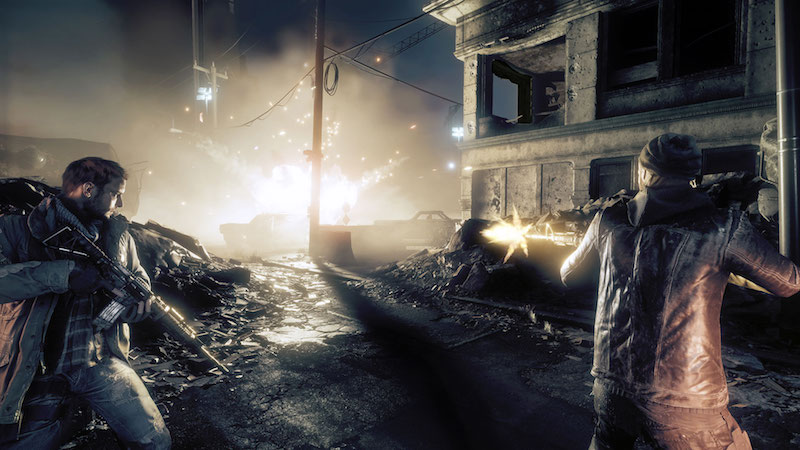 Turn a shotgun into a grenade launcher
With a focus on guerrilla warfare and the improvisation that comes with it, there's an emphasis on scavenging for ammunition and supplies. During the course of our playthrough we came across blueprints that allowed us to convert our boring old shotgun into a incendiary grenade launcher, that helped us even the odds somewhat. We were informed that weapon customisation and the necessary scavenging of items for it will be a core component to the gameplay. With the end result being able to set soldiers and drones alike in an explosive blaze, this is one means of evening the odds that we're looking out for.
Many ways to move
Traversal across the game is varied. You can take the scenic, easy paced route by foot - moving slowly and skulking around enemy patrols. Or you can make use of an extensive network of ramps with a motorbike. While these two are feasible options, we preferred a third - sprinting across the map and jumping over obstacles in an attempt to complete objectives in the fastest way possible. The choice in traversal is a subtle yet welcome addition to the game, allowing you to tailor your experience as you see fit.
A grounded narrative
Deep Silver Dambuster Studios - the developer behind the game explained that one of the bigger problems it faced was getting people to understand the reason for its premise - namely America finding itself subjugated to a foreign regime. In order to make this a lot more believable, the developers created an alternate history for the game, all the way from the 1950s to present day. The attention to lore and world-building ensures a grounded narrative, never a bad thing.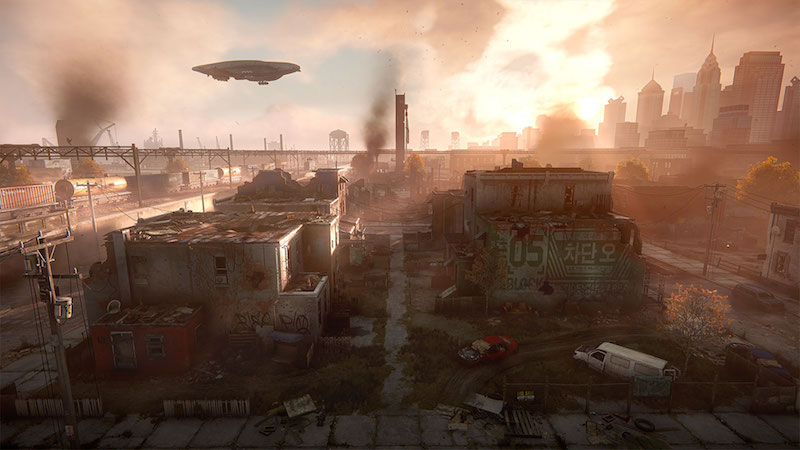 It looks a lot better than its gameplay trailer
As we mentioned earlier, the trailer shown at the Xbox Gamescom event appeared to have rather poor visuals. While we're unsure if it was built on an earlier version of the game, what we do know is that it was not representative of what we played. On PC, the game looked competent. From great looking character models to explosions, it chugged along fine. The textures were sharp and barring a few clunky smoke effects, there was little wrong Homefront: The Revolution. The studio claims its 'pushing the limits of the CryEngine' in terms of visual fidelity and scale. Safe to say, it's definitely getting there.
The developers remained mum when asked if capturing as many Strike Points as possible would impact the story, ending, and gameplay. It was obvious that a few more gameplay features are yet to be revealed. The controls aren't final, having a floaty, imprecise feel about them, making it one definite fix prior to hitting the shelves. With a Spring 2016 release window, we're optimistic about Homefront's chances when it finally comes out.