If you want to play the latest game which was made in Vietnam and distributed through the US, then no matter where in the world you are, buying, downloading and playing the game takes just two taps. That's what made Flappy Bird a global sensation, something that wouldn't have been possible just a few years ago. It's easy to forget that gaming in India existed prior to the advent of the smartphone and Internet - even though access to games was very limited. But in the early 90s, some people were looking at bringing games to India in a big way.
One of them is Rakesh Dugar, Managing Director of Mitashi Edutainment. Most people still think of cheap knockoff products when the brand is mentioned, but Mitashi has also launched Android phones and tablets, including most recently, a gaming smartphone with a joystick. The truth is that Mitashi has been around since 1991, and its origins lay in distribution, not hardware.
NDTV Gadgets spoke to Dugar on what the games industry was in country, in the pre-smartphone era.
"I sat in the family gold shop for 15 days and I realised that it was not my cup of tea," he says. "I felt I should do something different. I met Hasmukh Gada [my business partner] and we decided that gaming was the latest thing that was not introduced in India. We started small. Our families put five lakhs each and started that way."
It began with Maze
Starting with Rs. 10 lakhs from their families, the duo started a company they named Maze Marketing. The timing was right - gaming was recovering from the "crash of '83" and companies like Nintendo were looking at new markets. At the same time, India's economic policies did not allow foreign-held companies to participate in the market - because of which Nintendo had to license its consoles to a local vendor called Samurai.
Less than a year later, another local company called Columbus launched, starting with commercial video game machines for arcades, with home console in the works. Dugar and Gada made their entry into gaming by partnering with Columbus to distribute its hardware.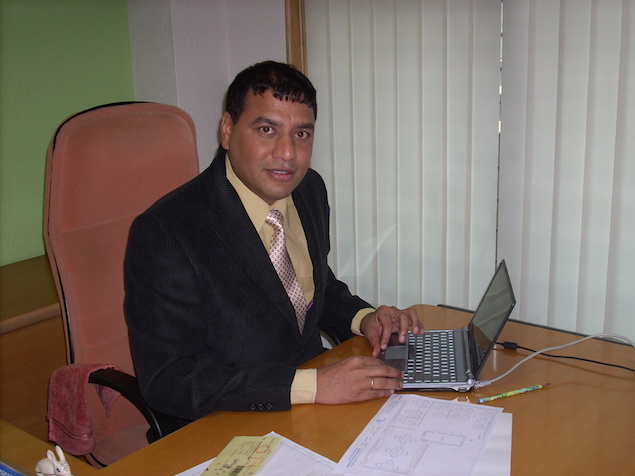 "I played with it at the time and thought that this is the item we should hang on to no matter of the market preferences," says Dugar. "No one was aware about gaming in India at that time. So we thought this is thing which will take us forward so we should do it."
"Gaming was dubbed as the 'king of toys' in the country," says Dugar. "At that time, with a price bracket of Rs. 3,500 in 1991. It was so high for most [consumers] that retailers were afraid to keep it on the shelves. Stores would tell us that it would not sell. So we offered it on consignment basis." What this meant was that Maze would only receive money from shops on sale of the console. It was a risky strategy at the time, but necessary given the state of the market Dugar opines. Thanks to it, Columbus was able to seize a sizeable chunk of the market.
"The first six to eight months were troublesome for us," says Dugar. "And we had to teach people what a gaming machine was, and what games are. This included creating customer awareness, having demo units, and TVs for them at the store level as well."
While price was a deterrent, as a new company Maze also had to build logistics from the ground up. "From scratch we had to build a distribution network," says Dugar. "Within three months we covered Bombay, Pune, Kolhapur, and Nasik. I traveled to all these places in three months and placed 350 machines on consignment basis. Samurai launched but was not able to sell even 200 to 300 machines across the country in a month. We came with 1,000 [units] which was a very big number for us."
Software and Sega, and starting Mitashi
Hardware wasn't Dugar's only interest. In 1993, with the opening up of the country's economy, he realised that the entry of international brands would make things tougher and that there should be a focus on software as well.
"To this end, I checked out Taiwan," he says. "We worked on getting game cartridges made. We were the first in the country to provide cartridges in a big way [and] then we thought, 'if the manufacturing is there it would be sustainable'. We associated with Columbus to manufacture the product in India. We opened a factory in Gandhinagar also."
Inspite of this early association, Maze's partnership with Columbus did not last - as an arcade game maker, it was looking at things differently from Maze, Dugar says. Having lost Columbus, Maze would have lost ground to Nintendo in the form of Samurai as well, but in 1995, Nintendo's biggest rival Sega entered the market. Distributed by Shaw Wallace Electronics, it was not doing too well. Dugar says he saw an opportunity to recover lost ground with Sega, and pitched for the distribution rights.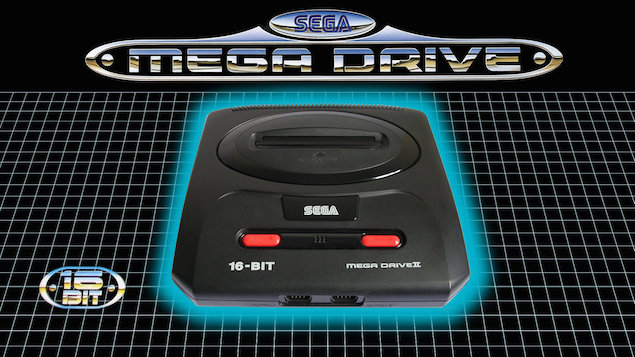 "Sega could not succeed in India because the price was very high," says Dugar. "The Mega Drive 2 cost Rs. 18,000. Then they dropped to Rs. 14,660. Later on we came into the picture. I took a challenge and we took the whole lot of Sega. We dropped the price and we gave cartridges free with that. Sonic and Michael Jackson - two cartridges we gave with that and it took off." With the initial association made, Dugar managed to push an idea for an India specific distribution bundle, which would come with a free copy of Brian Lara Cricket.
"Sega Japan specially worked out a plan for us and we brought a good quantity of the game and the console," he says. "Also whatever previous unsold consoles we had, we took that and bundled it with the game as well."
However the success was short-lived. With Sega struggling against Nintendo and Sony in global markets it withdrew from India. A company without a product, Maze was in trouble, and decided that the solution was to launch its own console. "In 1997 we thought of doing our own brand," says Dugar. "We're gaming people and in the gaming business only. Why don't we start our own brand? It was logical."
The company launched three home console variants in 1999 and was rechristened as Mitashi, which meant "to watch" in Japanese. It was a time when replicating existing 8- and 16-bit console architecture was surprisingly easy and copyright enforcement was lax. With Sega pulling out of the market due to its global troubles and Nintendo absent, local brands filled the market with consoles imported from China that sported their moniker. One such product from Mitashi mimicked Sega's Mega Drive. It was called Game-In Xtreme and the console came with a few built-in games. It could also run Sega's games - though the name 'Mega Drive' was never mentioned, it played 16-bit Mega Drive cartridges. Over the years the company would release similar products and even though it has since shifted to original hardware, the legacy of Mitashi's knock-offs is hard to shake off.
The first killer app- Cricket
Much like its first push with Sega, with Mitashi too, the first big break came with cricket. Its first successful game was an 8-bit cricket game, simply named Cricket. Considering that the world had moved towards devices that were exponentially more powerful, the move was an unexpected one, but it was successful.
"The success of Brian Lara Cricket and Sega was the inspiration," says Dugar. "At the time India was an emerging market for 8-bit games and volume and population was increasing rapidly. We were selling good numbers. And not just us, other local console brands too such as Media and Mega. There were 55 brands in the country at the regional level. Gaming was so popular in India."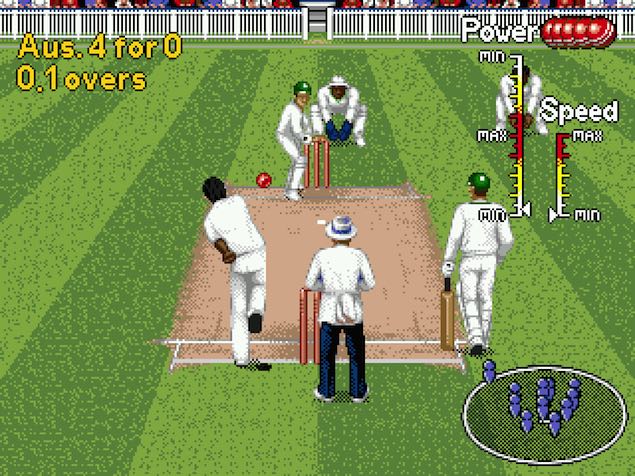 Brian Lara Cricket served as the inspiration for Mitashi's 8-bit equivalent.
To capitalise on this, Dugar and Handa invested heavily in their hardware business. In order to make it happen Dugar began getting all the necessities in order beginning with integration options. He says he personally oversaw every facet of the operation from the semi-conductor level to software for making the cartridges on which the game would be on. There was also a question of coding the game itself. For this, he enlisted a now defunct company in Xi'an, China called Profine.
"It was very tough for me to teach Chinese people to make a cricket game," says Dugar. "I was 80-90 days in China for one-and-a-half years. Finally we came up with the product." While coding and manufacturing was taking place, Dugar also had to record audio clips, which was done in India. "The game had commentary every time you hit a four or a six," says Dugar. "This was recorded here."
Cricket proved to be a huge success for Mitashi. To the point where Dugar sold it in other countries where the sport was popular.
"We sold 185,000 cartridges in this country in 2 months time at Rs. 225 a cartridge," he says. "I put my whole stake for cricket game, Rs. 3.5 crore for development as well as the raw material. I used my total capital on one product. The margin was okay but later the product gave me lot. At the time it was a huge amount of money, people were calling me crazy."
Boom, bust, and back again
Cricket might have given Mitashi a good start, but its innings was about to be cut short. Unfortunately for Mitashi, the gaming industry was just about to go through a tectonic shift. After Nintendo and Sega, Sony was the latest Japanese gaming company to try and enter the Indian market. The big difference was that Sony's entry also marked a turning point in the global gaming industry, one that brought major changes to game hardware. The first PlayStation used a new - and expensive - format for game consoles - the compact disc (CD). This allowed for higher visual fidelity and better audio, and this period saw games transition from 2D to 3D. This meant that the production cost of both the hardware and software involved in games increased exponentially.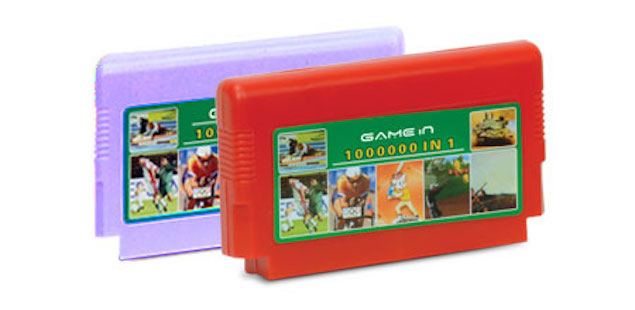 For companies that had just made substantial investments in cartridges and cartridge-based games, this represented an impossible target. But gamers were seeing what modern consoles could do, and the audience shifted quickly. Making its own version of the PlayStation games - the way Mitashi had done with Cricket - would have required a complete overhaul and fresh spending that dwarfed Dugar's initial gamble, and this wasn't a move companies in India could make.
Over the years, most Indian brands in this space simply went out of business, and disappeared completely. A few - Mitashi most prominent amongst them - struggled along by any means possible. This meant, among other things, the creation of the "budget gaming" segment in India. The company released a large number of consoles - handheld and otherwise - that looked like Sony's offerings, but usually came with a suite of pre-installed games which were often blatant clones of classics like Sonic and Mario.
"We were the only player [left] because we innovated a lot," says Dugar. "We introduced consoles with two cartridges, educational software, cordless gaming, handhelds. We did so much in the past 15 years." It's this spirit of... innovation, which is seeing Mitashi's second coming as well. The rise and rise of Android in India has given momentum to many Indian brands to make a stake for themselves as well. The spirit of the times seems to be very similar to the early days of gaming in India as well - little, if any, development takes place in the country - with China and Taiwan being the chief suppliers of hardware and know how.
Android makes it easy to offer a large library of games without having to "source" software, and there are a lot of different hardware designs available to pick from - something that's exemplified by the hundreds of phones that seem to launch every month. The growing popularity of smartphones in India, coupled with their dropping prices, brought them firmly into the territory that Mitashi had been relegated to - and the company is trying to make good on this opportunity with the new hardware it is launching in India, with niche devices for seniors, for gamers and more.
Ever considered going back into development?
For now though, Mitashi seems content to be just another Android player in India - the company does not aspire to create and distribute games anymore. We ask Dugar if he ever considered getting back into game development, perhaps on mobile at a scale that's feasible in a country like ours. The competitive, volatile nature of content creation is what puts him off.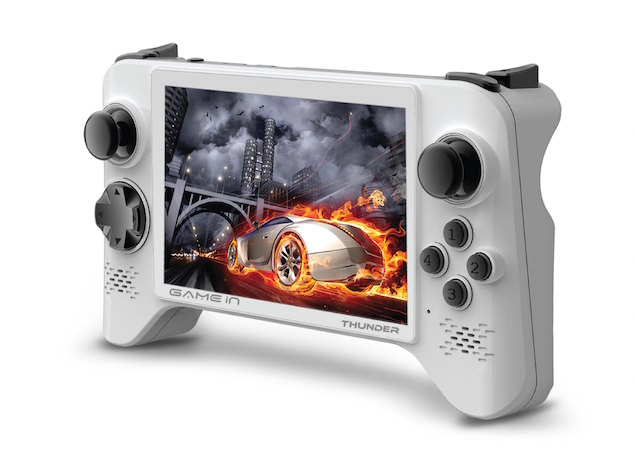 The Game In Thunderbolt, Mitashi's latest Android handheld.
"We thought of it but when we developed cricket we realised that it was copied very fast. That is the threat for us. We always foot the risk because our market dynamics and geography was less compared to those in other markets," he believes. " Whatever we spend cannot come back. That is a risk game for me."
With its focus squarely on the bottomline, the company has launched its first Android gaming handheld last year with iterations coming thick and fast. Prior to this were a host of consumer technology lines including smart TVs. For a company that's been around since gaming's infancy in the country, the fact that it's managed to stay relevant is commendable. Unlike his past exploits, though Dugar is surprisingly cautious with his outlook.
"The market is niche. We expanded categories but today its a different world. We're not only restricted to games but it is in our blood. It is the main thing that we started, it is our core. It is losing space but we still feel there are certain things which we can be in the market for."