Thirty years ago today, Tetris was released and became the first piece of entertainment software to be exported from the USSR to the US. Since then, it has been released on every gaming platform, from the various consoles to handhelds, to PCs and mobile phones. On Thursday, publisher Ubisoft announced that a version for the Xbox One and Playstation 4 will be released this summer, titled Tetris Ultimate.
Thirty years later, Tetris clearly remains relevant - for an entire generation, it will forever remain one of the most iconic videogames that was ever made, and even people who stopped being "gamers" remained in touch with Tetris.
It's unlikely that Tetris developer Alexey Pajitnov - who will be showcasing Tetris Ultimate at next week's E3 games trade show - ever imagined how much of an impact his game would ever have on people. Five years ago, on the 25th anniversary of Tetris, Google had memorialised the event with a Tetris doodle. And in the late 80s and early 90s, a time when many people were getting their first computers, pirated copies of Tetris were being distributed amongst schoolchildren on floppy disks.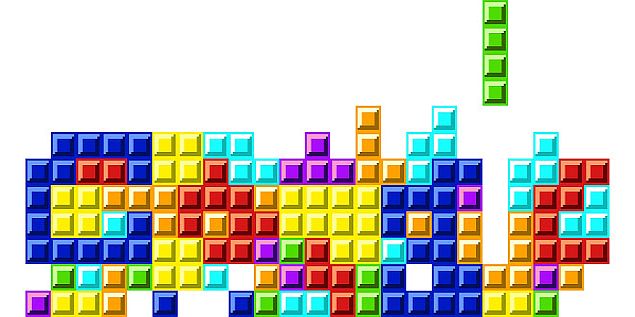 Gaurav Shah, a 34-year-old lawyer based in Delhi, remembers playing Tetris when he was in school. "I think I was in fifth at the time? I'm not completely sure. My dad had bought this 386 PC running MS-DOS. That was supposed to be for work. But he let me use it too - he thought it was educational, I guess? And back then, we'd go to school, and we'd swap these 5-and-a-quarter-inch floppy disks with games on them. One of them was Tetris, and I got it home with me."
Tetris would have already been around five years old at the time, if Shah's recollections are correct, but in an age before the Internet, it was still cool for school-kids in India.
"I must have spent hours playing the game. I don't know why, looking back, but I couldn't stop. I got my dad hooked too. I don't think that computer was used for work even one-tenth as much as it was used for Tetris," Shah says, adding, "it had a two player mode - one person could use the WASD keys and the other person would have the arrow keys. Your towers went up side by side, and I think that there was something like when you score a four-line, then the other guy got some junk at the bottom of his tower. It was a race to the death."
What made Tetris so appealing, to people of all ages? There was no story, no logic, nothing. The game didn't ask anything of you. Mario's princess was in another castle, but in Tetris, there was nothing beyond a relentless rain of pieces. The horrible S-shaped ones, and the good L- and T-shapes, even the humble block had its uses, and if the world was kind, there was the straight piece to clear out persistent pile-ups. Most people didn't know that the pieces were called tetrominoes or that this game was really made in the USSR. Early versions didn't even have coloured pieces - it was all just a messy slush when the pieces hit the ground.
The simple mechanics - all you could do was move the pieces sideways, or rotate them - and lack of a storyline might have been responsible for the universal appeal. Where the Mushroom kingdom required suspension of disbelief - and needed you to learn relatively complex controls - Tetris required you to focus only on what you were doing, almost like meditation.
Some people remember it a little differently though. One of Shah's friends from school, 35-year-old Arpit Jain, who is now a software engineer working in Mumbai, describes Tetris as the most beautiful thing he had ever seen.
Jain says, "Gaurav's computer had a black and white monitor, and the blocks had these patterns on them, instead of colours. I remember it was the most amazing thing I had ever seen. Later, we'd move on to different games - I remember we had gotten a copy of Prince of Persia from somewhere, around an year or so later maybe? Maybe it was more, I don't remember exactly now. And that had taken some six floppies I think. But yeah, early games like Tetris were really awesome."
Soon after playing Tetris on Shah's computer, Jain was gifted a Nintendo knockoff by his parents. "I don't really remember what it was called, but you could use the Nintendo cartridges in it, and one of my friends had a genuine Nintendo. My parents got it for me from Palika Bazaar, and there were a couple of games as well. One was a Tetris clone, and another was a Pac Man knockoff. It was in colour, and man, I can tell you that it looked amazing."
Tetris would get replaced in favour by other games. Mario and Contra were firm favourites for a while. Some years down the line, Jain's parents would buy him a Sega Genesis console, and his favourite game became Mortal Kombat. But if you ask him today, which game from his childhood was most memorable, Jain says Tetris, without hesitation.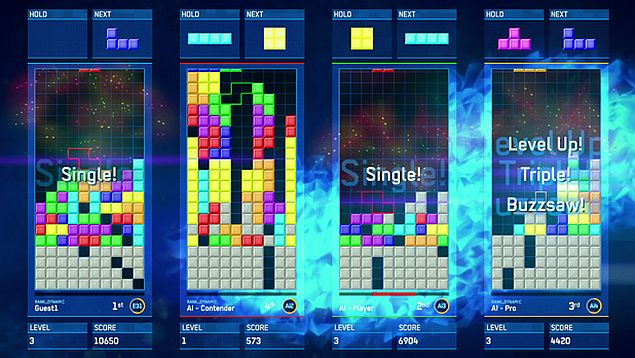 Over the years, new game mechanics would be introduced, and there are multiple Tetris variants today. The classic game remains the most familiar though, and there are plenty of sites which let you play the game online.
One such site Neave.com - which hosts an officially licensed version of the game - was a favourite of 35-year-old Bhoomi Gupta, a designer living in Delhi. Gupta got into gaming when he was in school, but it was "just a phase" that he quickly left behind as well.
Unlike many of his friends and classmates, Gupta was never very interested in technology or computers, but Tetris was one of the games that he played as a child. "Everybody played it. You would go to someone's house, and then turn on the computer and play Dig-Dug, or someone else would turn on Mario, or someone else had Tetris. We wasted a lot of time doing that," he laughs.
By the time he was in college, games were a relic of the past, but Gupta found one game that was still as addictive as ever. "We had a computer lab, and I would get really bored sitting around. Someone told me about Neave.com and it was this really weird site, but it had all these classic games, and Tetris was the one I would play. Just between working on projects, when you wanted to take a break but didn't want to get out and smoke, it was a fun distraction."
What are your favourite Tetris memories? Which device did you first play the game on? Talk to us in the comments section below.