Microsoft kicked off Gamescom 2015 with a press conference that had a lot to offer for many a gamer. With a mere month's gap between E3 and Gamescom we were taken aback by the sheer volume of what the Redmond-based company had on display, making us wonder if anyone on the Xbox team is actually human or is Microsoft the first company in the world to employ robots. The more likely explanation would be that all the backroom deals needed to make what was on display possible was done awhile back and simply made public now.
The sheer number of announcements aside, not all of them were good. Rather, the entire affair was a mixed bag. And instead of having to figure out which was which, we've taken it upon ourselves to save you the trouble. Here's the best and worst of Microsoft's Gamescom 2015 press conference.
(Also see: Gamescom Is the Biggest Video Game Event - Here's What to Expect This Year)
The Good
1. Quantum Break has a release date and it looks great
The first new game showed off was a world exclusive narrative and gameplay trailer for Quantum Break. It's being developed by the studio behind the original Max Payne and Alan Wake, Remedy Entertainment. The gameplay was similar to both titles, letting you gun down enemies in third person. In addition to this, there's a unique time manipulation mechanic that lets you freeze and fast forward time, and the now given ability to duck behind cover. What stood out was how good the game looks, sporting great effects and gunplay. It was perhaps the most visually impressive game at Gamescom 2015 so far. With a release date of April 5, next year we can't wait to check it out.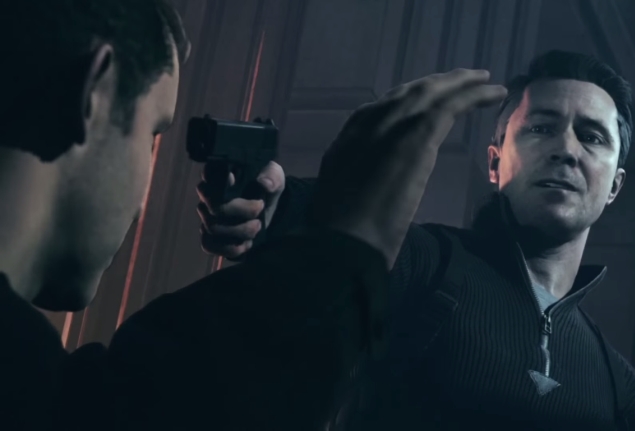 2. Microsoft takes Kickstarter seriously
Prior to the event starting we joked around about how Microsoft would support Castlevania: Symphony of the Night creator Koji Igarashi's Kickstarter-funded game, Bloodstained: Ritual of the Night. It turned out Microsoft was paying attention. Igarashi graced the stage, whip in hand, cracking it while announcing that the game will support cross-play between Xbox One and Windows 10. What this means is, if you're playing it on the Xbox One, your PC-loving friends can join in co-operative gameplay as long as they're running Windows 10. It's a nice touch that's sure to see more people trying out this spiritual successor to the 2D Castlevania games of lore.
3. Your Xbox One will look different, play more games, and can record TV footage from November
Yes, you read right. Amidst many an update to the Xbox One, November will bring the ability to let you record TV shows to the Xbox One without any subscription costs. As long as you have an Xbox One digital TV tuner, you should be able to do this without a hitch. Backward compatibility, which was announced at E3, and a new interface to match Windows 10 will also debut in November. These are welcome additions to a console that's seen a number of important updates since its initial release in 2013.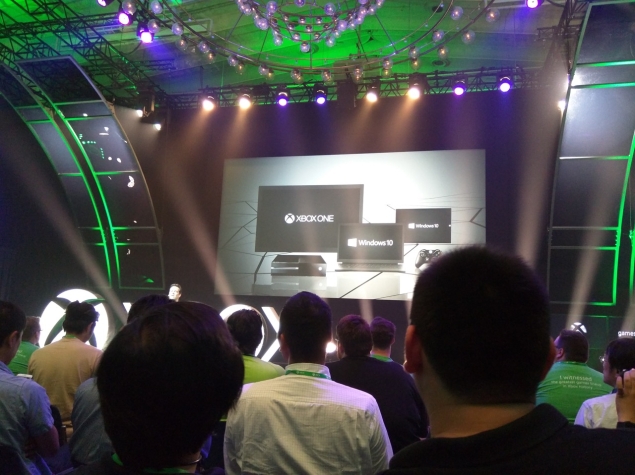 4. Crackdown is perhaps the new king of over the top open-world action
Little has been seen of the third game in Microsoft's Crackdown series. Gamescom 2015 changed that with the game showing up in the most explosive fashion possible. Although only in pre-alpha, the footage showed off a sense of scale and destruction reminiscent of the time when EA would show off destruction in the Battlefield games. Here though, the magnitude was multiplied a million times over, with each and every in-game element ripe to be pulverised into nothingness, allowing you and your friends to tear up the city in this open-world, third-person action game any which way you choose. The possibilities for destruction are endless. Microsoft also managed to namedrop the power of the "cloud" saying that players can play the game with 20 times more the computational power that exists on the Xbox One.
The bad
1. Halo 5 esports commentary is pointless at a conference
While it's admirable that Microsoft realises the potential of Halo 5's multiplayer to the point where the company announced a one million dollar prize pool for the game, it's simply odd to have two esports commentators take to the stage to give a blow by blow account of a Halo 5 match between a European and American team that was recorded at the studio of the game's creator 343 Industries. It was perhaps the only time during the conference where everyone watching had their heads buried in their phones. Which wasn't even the case when Microsoft spent a good few minutes talking about Windows 10 gaming features that have been hammered home to the press over the course of the OS' launch last week.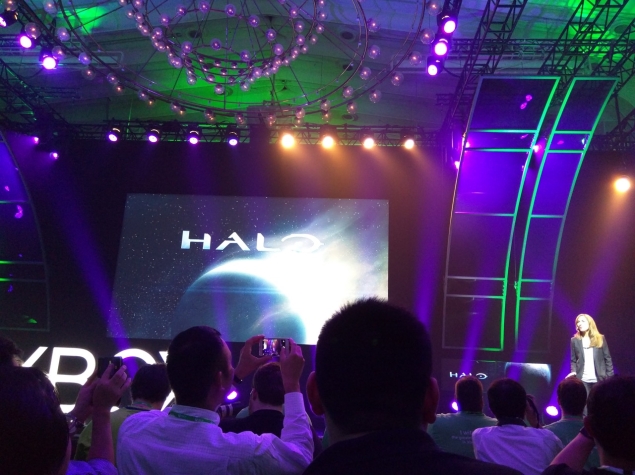 2. Scalebound gameplay disappoints
Platinum games' Hideki Kamiya took to the stage to show off gameplay for the Xbox One exclusive, Scalebound. Considering the studio's pedigree with titles like Vanquish and Bayonetta, we were shocked to see how poorly the game has progressed. This after Kamiya said that it's the biggest game Platinum has ever worked on. This game lets you lay waste to an evil empire with a sword and a bow, you also command a dragon to help you you do so. This hack and slash game appears to have role-playing elements such as numbers pop up on the screen when you deal damage to an enemy and skill points for kills. These aside, you can chain attacks together as well. While the production values were what we'd expect with gorgeous graphics and stellar music, the framerate was subpar and the gameplay felt lacking. It ended with a cinematic showing off cooperative multiplayer, letting friends join in against gigantic enemies. With Scalebound due for a summer release next year, we're hoping that these issues get rectified before it ships. At the moment though, it's not looking as good as it could be.
3. Rise of the Tomb Raider appears to be more of the same
With Lara Croft's timed exclusive to the Xbox One due for a November 10 release, Microsoft lost no time to show off more of the game. There was a mix of stealth and action gameplay, allowing you to sneak past enemies (or kill them silently by chokehold or stabbing) or simply gun them down in a spree of wanton violence (with shotguns and poison gas arrows). At this point, the only thing that seems new with the game are its special effects, particularly rain drops, dust particles and flames. The overemphasis on action and stealth over exploration and puzzles makes us wonder if Square Enix is simply treading the same path forged by countless other third person action games over the years, or is there more to it? Right now however, it seems like a very pretty looking (but definitely not 60 frames-per second) game with little else under the hood. Hopefully November proves us wrong.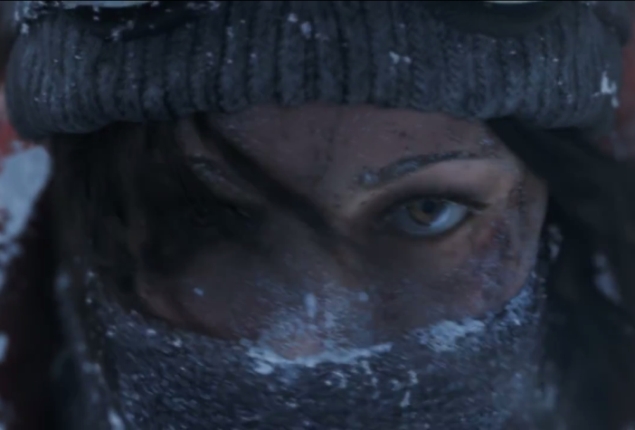 4. Remember Homefront? We wish Microsoft didn't
The sequel to 2011 first-person shooter Homefront has had a troubling development period what with original developer Crytek UK shuttering and all employees being transferred to its then publishing partner, Deep Silver, who have taken on complete ownership of the game. Dubbed Homefront: The Revolution, the game takes place in North Korean occupied cites in the US. In spite of the poignant opening that showed an American child forced to sing praise of his North Korean invaders, the gameplay itself felt lacking. Taking place in an open-world that looks dated, fraught with jagged edges, and surprisingly middling textures, Homefront: The Revolution didn't look or feel the part of a game made by those who have worked hits like Crysis and Crysis 2. Lacklustre visuals aside, the gameplay felt equally derivative, sporting a structure of freeing areas similar to Far Cry or Assassin's Creed. With an expect 2016 release and a multiplayer beta on the Xbox One, this is one title we won't be holding our breath for.
These were the highlights of Microsoft's Gamescom 2015 press conference for us. With the company having a huge presence at the event, you can expect more news to come. What were your standout announcements from Microsoft? Let us know via the comments.