The PC (via Steam) and Xbox One let you share games with your friends and family. It's a handy feature considering that there are more and more games available digitally. And the PlayStation 4 (PS4) isn't far behind in allowing you to share games.
With stellar deals on the PlayStation Network (PSN) such as PlayStation Store Play 2015 and routine flash sales, buying digital copies of games is becoming the norm, and while you can share a physical game by just handing over a disc, sharing your downloaded games isn't much harder now.
Much like setting an Xbox One as a home console, getting this to work on the PS4 just requires you to activate it as the primary console. This guide tells you just that.
(Also see: How to Share Your Steam Games With Friends and Family)
Log into PSN on your account on your PS4.
Select PSN, choose Activate as Your Primary PS4.
Click on Deactivate.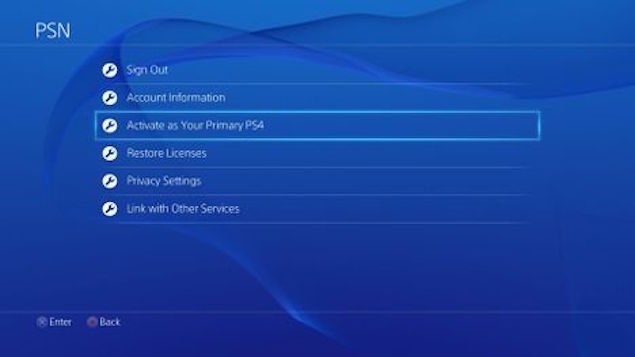 You'll still be able to log in to your account and play your digital games. However, you will now need to have an active Internet connection so your games can be verified via PSN.
Now you need to log into PSN on your account on your friend or family member's PS4. After doing so you need to do the following on their PS4:
Select PSN, choose Activate as Your Primary PS4.
Click on Activate.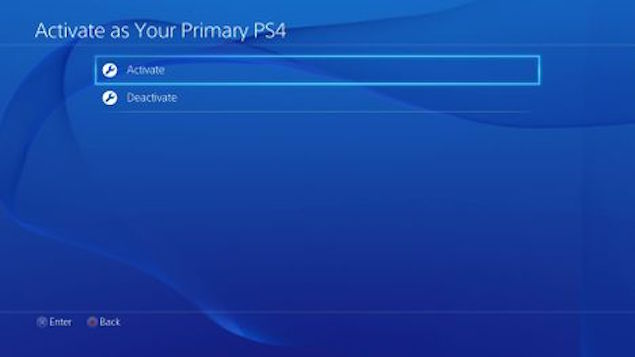 What this does is set the other person's console as your primary PS4 and lets them play all your games. The person you want to share games with can use his or her PS4 with the account he or she usually uses. Your downloads can be seen on their PS4 and they don't need to use your account to play your games or use your PS Plus subscription.
(Also see: How to Share Xbox One Games)

That's all there is to it. What games do you plan on sharing with your friend or family? Let us know via the comments.
For the latest tech news and reviews, follow Gadgets 360 on Twitter, Facebook, and Google News. For the latest videos on gadgets and tech, subscribe to our YouTube channel.