Twitter has updated its apps to bring support for Direct Message sync across all of the users' devices and accounts.
Twitter has
announced
that it's bringing the much asked for feature to seven of its apps including its apps for Android, iPhone, iPad, Mac, twitter.com, mobile.twitter.com and TweetDeck. What this essentially implies is that when users read a Direct Message (DM) on their Android phone or iPhone, it will be marked as read in their browser (Twitter.com),on desktop apps, or their tablets, and vice versa.
Twitter informs that syncing will roll out gradually to all users and they'll need to update their apps for synced DMs to work on all devices.
Until today, you needed to individually read your Direct Messages in separate apps, in order for them to be marked as read.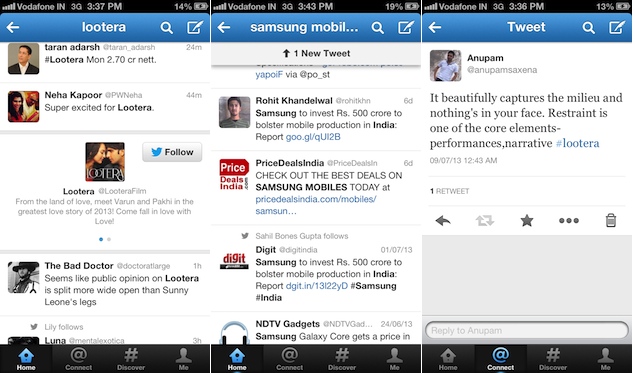 Twitter has also made improvements in Search on its Android, iPhone, and iPad apps and on mobile.twitter.com. Following the changes, users will see an expanded search result listing that also includes a full bio, when they search for people on Twitter. The social networking company says that this new account preview feature will make it easier and faster to find and learn more about the accounts users are looking for. In addition to this, swiping to the left within the Preview screen will offer users listings for accounts similar to the one they've searched for.
Twitter has also introduced a new in-app indicator in the search results listing view that will show users when there are new Tweets for their search query, making it easier to find the latest tweets on a topic.
Additionally, Twitter has added a built-in Tweet composer that appears when users tap on a tweet to see details, to the official Twitter app for iOS. It has also included a new People button on the navigation bar of the app to find users on Twitter.
The Twitter for Mac app has also been updated to include interactions, and now features favourites and retweets, along with @mentions, similar to the web interface and other mobile apps. However, users can also choose to get a @mentions only view in the tab.
Updated apps are already available on the App Store, Google Play and the Mac App Store.