Bored of the looks of your Android phone's interface? Feel that it isn't intuitive enough? If so, you're not alone, as evinced by the growing number of launcher apps on the market. Launchers are apps that control the look and feel of an Android phone, everything from automatically sorting your apps into smart folders, or letting you add widgets to the dock, or changing every icon on the screen.
Some launchers let you control the animations and effects you see while opening apps or switching between home screens, while others focus on showing you apps and information that you will need at a particular time or location.
Launchers do a lot more than basic themes, and are closer to the "skins" that most manufacturers install on phones. The problem is that most skins don't give you too much control over the phone, unlike launchers where you can pick and choose apps that completely reinvent your phone, without having to root it. Apps like Aviate or EverythingMe go far beyond the cosmetic level, and change how you use your phone.
Roi Carthy, head of special projects for launcher app EverythingMe says, "Most of these solutions [skins] customise how the phone looks, rather than how the phone works. The latter is where we feel there are a lot more interesting opportunities to bring people and their smartphones together." Another common complaint about skins used to be the prevalence of "bloatware", unnecessary software bundled along with the skin.
Launcher apps, which let users customise everything from the app drawer icon to how many milliseconds it took to swipe from one home screen to the next, helped many Android users get the most out of their phones.
Google has come a long way since the launch of Android 4.0 Ice Cream Sandwich. It has slowed down updates and gained tighter control of the Android ecosystem. The popularity of Google's Nexus series of phones, whose USP is that they feature "stock", bloat-free Android, indicates that manufacturer-loaded skins were not to the liking of many users. One can't be blamed for assuming that Android's improvement led to the decline of launcher apps. With the relative disappearance of bloat and more powerful hardware being available at relatively cheap rates, why would anyone need a launcher? Because like Android, launchers have evolved over the past few years.
That is how EverythingMe came to be. Carthy says, "We started off developing a search product for iOS, but felt we could deliver a far better experience for users if the product 'went deeper' into the OS. Android was the natural destination. As we continued developing our product, we realised users are searching less and less, but still expect results and discovery. We felt the best solution would be a contextual search product in the form of an Android launcher." The launcher is still being developed, and it is expected in the Indian Play Store in June.
Context sensitive
Basic customisation of visual elements has made way for contextual search results - showing users what they need, when they need it. EverythingMe looks at "a huge amount of signals, from geo-location, to time of day, to usage patterns, etc", says Carthy. "We then crunch all these signals (in the billions per month) with artificial intelligence algorithms, that allow us to predict what users need at any given moment," Carthy says.
While Carthy refused to put an exact number to the number of installs that EverythingMe has, Google Play Store puts the number at 1 million to 5 million. A look at the most popular launchers on Google Play hints at their popularity. Go Launcher EX appears to be the leader with between 100 million and 500 million installs, followed by Nova Launcher and ADW.Launcher (both 10 million to 50 million). All three launchers were around from the early days of Android, and are popular for the huge amount of customisation that they give to users. With themes and icon packs, and the ability to change things like the icon grid and animations, these launchers let the user completely personalise their phones. ADW got a further boost when it became the default launcher on the popular custom ROM CyanoGenMod.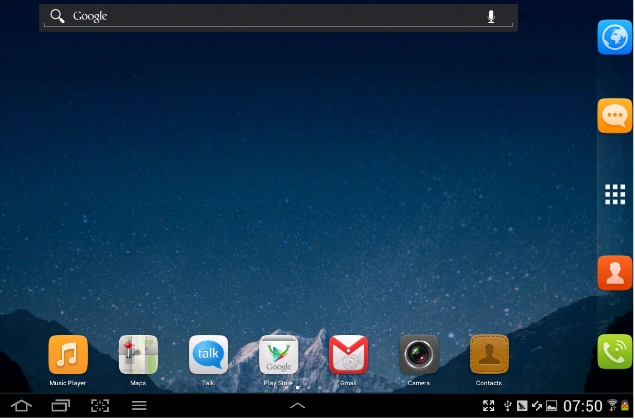 Among other popular launchers are Smart Launcher 2 (5 million to 10 million), Google Now Launcher (1 million to 5 million) and Aviate (500,000 to 1 million). Smart Launcher and Aviate are popular for their ability to organise apps and show you the ones you need, while Google Now Launcher puts Google Now's predictive data on your home screen. These three launchers all help change the way your phone works, and not just how it looks.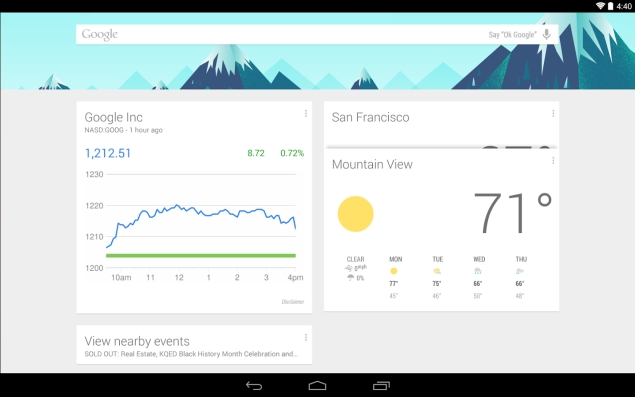 These are just a few of over 4,500 launchers on Google Play Store, according to a study by Flurry, which measured their growth. The study says use of launchers more than doubled in the first quarter of 2014, as compared to the last quarter of 2013.
With such a huge install base, most launchers have a huge scope for monetisation. While some, such as EverythingMe, rely solely on monetising search results and displaying sponsored content or apps, others such as Go Launcher offer also an optional paid version with more features and no ads.
"We're not trying to reinvent the wheel here. Much like other search products, we monetise results. In our case, for example, when we offer sponsored apps, we label them accordingly so users are completely aware of why they're seeing our recommendation," Carthy says.
The users are there and so is the money. It's not surprising to see Silicon Valley giants moving in to get a piece of the pie. Yahoo bought contextual launcher Aviate, while Twitter acquired smart lock screen app Cover and Google makes the Google Now Launcher for Android KitKat phones. The common theme with these three launchers is that they are all contextual. Google Now uses search history from your Google accounts to show "cards" for weather, currency, sports scores - pretty much everything you need. Cover and Aviate also specialise in something similar, but they focus on showing apps you need, while Google Now shows information.
We are moving fast towards a future where you will not have to search for apps or information. Launchers will take care of both. For instance, if you pull out your phone in a market and you'll see restaurants that serve your favourite cuisine or shops that sell the goods you usually buy.
The future is going to be heavily automated, but that doesn't mean that low-cost devices are going to be kept out of the loop. Phones running Android KitKat are available for as low as Rs 8,000, which can run Google Now Launcher. Even EverythingMe has big plans for low-cost phones in emerging markets. "Through our partnership with Mozilla, we're bringing contextual search technology into Firefox OS phones which are targeted at developing, South American and European markets. This means that 'low end' phones so-to-speak, get to enjoy far more cutting edge mobile technology than 'developed markets' like in the US," Carthy says.