After making One More Run - a cricket game with no batting or bowling - SuperSike Games began thinking about a sequel. Instead of making another cricket game, the studio decided to turn its attention to the world's most popular sport - football.
The core of One More Run was "marrying arcade with sports", according to Amit Goyal, the co-founder of SuperSike Games. "Instead of going with a sequel to One More Run in the cricket space, we decided to try something different. We wanted to make a more globally oriented game," Goyal says, explaining why they chose to make a football game. "Cricket kind of restricts the number of markets in terms of appeal."
The upcoming game - which will be launched in July - is called One More Pass, an 'endless passing' game. While that might evoke memories of Arsene Wenger's Arsenal FC, or Pep Guardiola's FC Barcelona sides of a few years past, One More Pass is nowhere near as complex; it's simple enough that anyone can pick up and play the game.
One More Pass' goal is to pass the ball to the next player, until you reach the goal. If you manage to score, the ball goes to one of your players beyond the goal and the passing game begins again. The pitch is narrow, and players can only kick the ball in a straight line. Your players (and most opposition players) can only move sideways.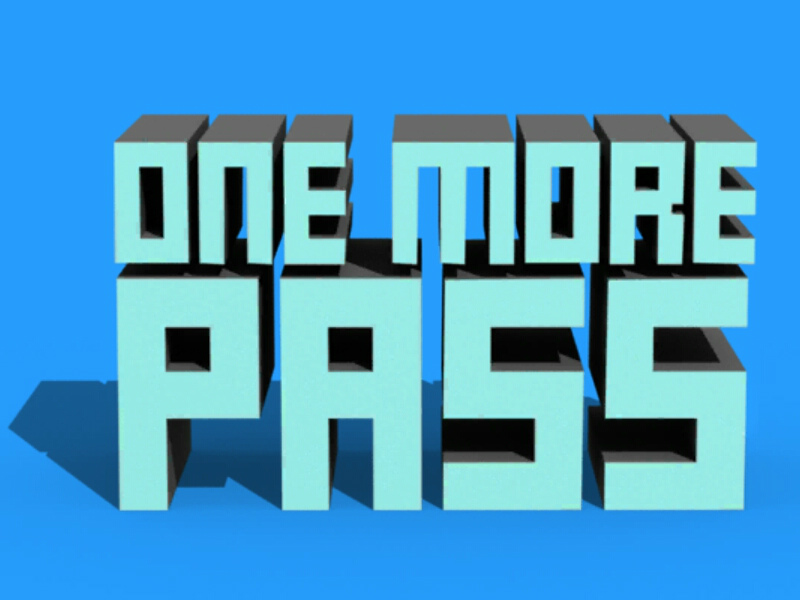 SuperSike Games feels that the fast pace of One More Pass is the key to its appeal. "It doesn't have any of the complexities of having formations or any strategy. It's still an arcade game and when it comes to arcade games having a fast-paced game is an advantage," Goyal says. "When you look at Fifa on mobile, it's a full on sim game - it's like playing football. Even if you look at smaller games which focus on penalty shootouts, the pace is not as fast as what we're going with. That can be a big differentiator for us," he adds.
This fits in nicely with SuperSike's goal - to build something simple that can be played with one hand. Goyal says SuperSike's partnership with Yellow Monkey Studios (which has made games such as Socioball) for One More Pass helped a lot in keeping the game simple. "I bounced off a few ideas with Shailesh Prabhu [from Yellow Monkey Studios] and together we arrived at the idea at play right now," Goyal says. The early iterations of the game had the same core idea - keep passing down an endless field - but the gameplay was a little more complex. "A couple of them [prototypes] had two guys - one on the left, one on the right - and you choosing which guy to pass to and moving the ball forward. The fun factor was somewhat low in that," he says. Collaboration with Yellow Monkey Studios helped the team refine the gameplay and ramp up the fun factor.
One More Pass will be free to download, which raises questions about how SuperSike Games got Shailesh Prabhu to partner with them. Prabhu has been vocal about his opposition to making free-to-play games. Goyal says, "Actually he [Prabhu] has an opposition towards exploitative free-to-play. The goal right from the beginning was to make an ethical free-to-play game." This means that One More Pass won't block your progress if you don't want to watch its ads and it won't drive you to a cul-de-sac where the only way out is to pay. "In terms of collaboration, it wasn't really hard to get along with Shailesh," he says.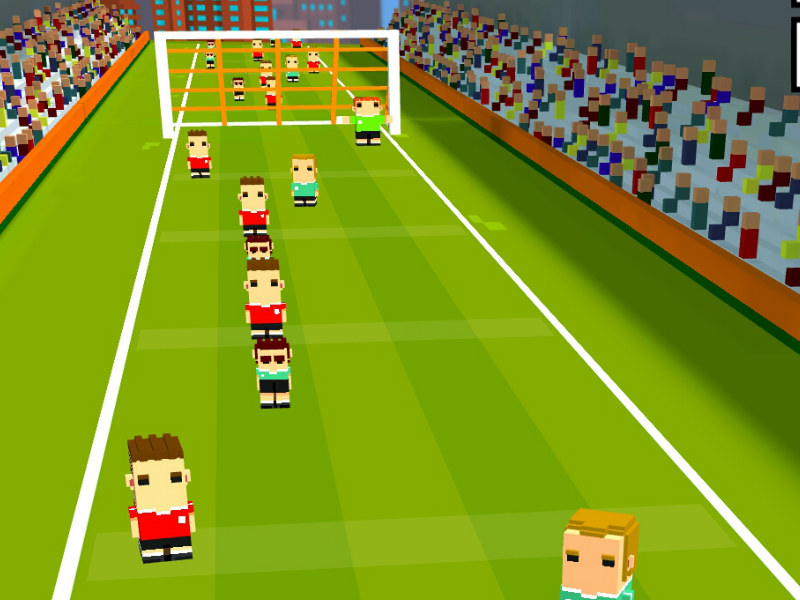 Goyal says One More Pass will have ads and in-app purchases, but no way to pay to remove ads. The game has a feature called star players, who may be able to move faster or freeze defenders. You unlock star players as you level up and to add an unlocked star player to your team, you have to pay a small amount of in-game currency every time. The game might allow you to earn in-game currency by playing the game or watching ads, and Goyal says that's fair to players.
One More Run had the most number of users in India, but Goyal says it earned the most from Australia and the United Kingdom. "This is because eCPMs (effective cost per thousand impressions) in India are pathetically low. We see triple or four times the eCPMs in markets like Australia and UK as compared to India," he says. "If you see the markets which monetise the most, in all those markets you won't really see much of cricket. But football is popular in pretty much all the countries you could go to."
For One More Pass, SuperSike Games has signed on with a Europe-based publisher called Spil Games. "With One More Run we had a very good game in hand... but we were not able to achieve the kind of scale that we'd have wanted," Goyal explains. "Spil is based out of Europe, and football is very, very big there, which is why we thought might as well [use their expertise]."
One More Pass is due for release on Android and iOS on July 21, 2016.