India might not have as many smartphones as it does people, but the numbers are still enormous, and keep rising. Apps such as WhatsApp have shown that the right app can gain a huge and active user base in India. After making it big in the West, companies like Swiftkey and Truecaller have been paying a lot more attention to the Indian market. But a new trend we're starting to see is apps being developed for the Indian market first - and we aren't talking about apps that are made in India.
Indian app developers targeting India is no surprise, but it is still a little unusual to see developers based in the US launch their apps in India or have India as their primary target market. We spoke to two such developers - the creators of Addappt and InstantRecall - to find out why they chose to focus on India first.
The value of relationships
InstantRecall is an Android-only app that manages your contacts and lets you add notes with the contacts, so that you never forget anyone again. InstantRecall founder Tim Owen, who is based in Boston, says one of the reasons he was attracted to the Indian market for his app was that relationships are treasured in India."India is a country where people deeply value relationships with family, friends, colleagues and clients," Owen wrote in an email interview with NDTV Gadgets. "The Indian culture closely aligns with our purpose of helping you build stronger relationships with people you value." Addappt co-founder Mrinal Desai tells a similar story. He is one half of the two-member team that works on Addappt, an Android and iOS app that manages your contacts. When your contacts change their numbers, email addresses or other details, Addappt alerts you of the change. This helps keep your address book up to date without manually changing contact details.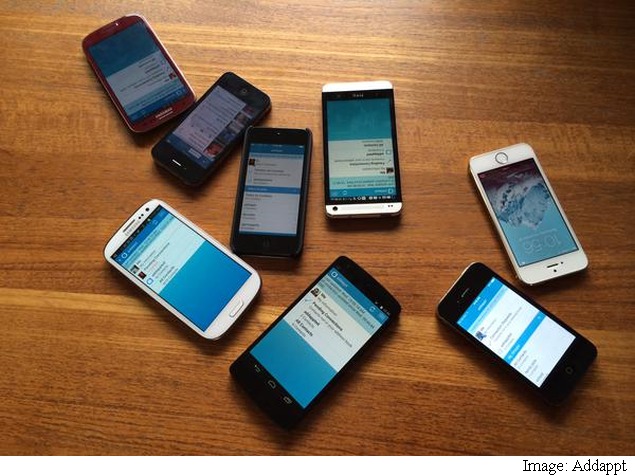 Desai chose to focus on India for various reasons. He grew up in India and moved to the US in his twenties. He says he derives pleasure from seeing his creation thrive in India. He also points to the culture of India as a key factor behind the company targeting the country.
"In the US, there is more use of voicemails and email, which tend to make communication more asynchronous. From a communication perspective, India is very synchronous," Desai told NDTV Gadgets via email. "India is inherently a relationship based society - we grew up with big joint families. There are no voicemails - people respond to phone calls and chat 'now'. And to make that happen, an address book/ contact list is India's (and even of the world in general) social platform."
Big user base
Another obvious reason to focus on India is the huge number of smartphone users in India, obviously. InstantRecall's decision to go Android only is in sync with the company's focus on India, as the country is one of the biggest markets where Google Play is the primary app distribution platform.
Owen says targeting India helps him improve the app. "Indians are tech savvy, willing to engage with an app, and provide valued feedback," Owen says. "Perhaps this is based on the jugaad culture of India. Indian users seem more willing to explore an app and perhaps use some creative workarounds. If an Indian user thinks the app is useful, he/ she will take the time to figure out how it works."
He writes that this is very important for "early stage start-up companies, who may not have had time to develop all the required features needed by a user". Addappt's Desai also points to the accelerating growth of smartphones in India as "a very exciting opportunity for us".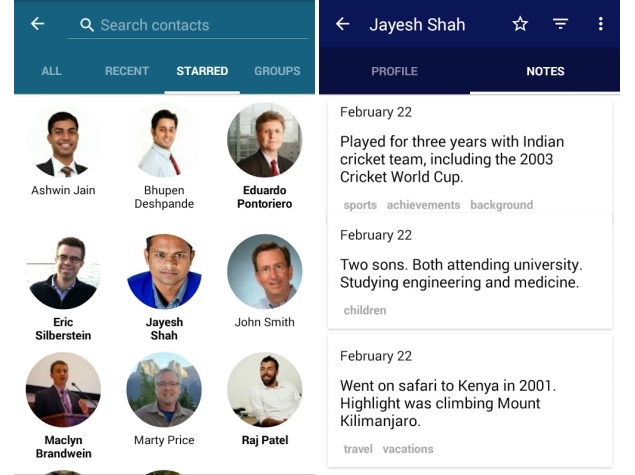 The big monetisation hurdle
On the other hand, getting user in India to pay is supposed to be a challenge. Swiftkey, one of the most popular keyboard apps available for iOS and Android, earlier told NDTV Gadgets that Indian users are the most engaged but least likely to pay. Any app developer targeting India has to face this stark reality.
Desai writes to NDTV Gadgets that "monetising a cost conscious market is always an opportunity as it provides the best litmus test for the value you provide to your customers. Are they going to buy virtual tractors in a farm or stickers in India - I don't believe so."
He emphasises that Indian users will pay for something that adds value. "Will they buy something that helps them save money? Yes. Will they buy a utility that can be used over a long period of time? Yes," Desai believes. "We intend to have premium services available via in-app purchases, that we believe will provide value to the users in India."
He believes that the situation will change over time. "When I left India in 1999 for the US, my boss bought a mobile phone and it was the coolest thing ever and was beyond my reach," Desai tells us. "Today, the story is completely different. Even just within my multiple trips this year, I notice [the country] getting wealthier. India's growing middle class is a very exciting group to watch - more disposable income with more in India will create some innovative opportunities."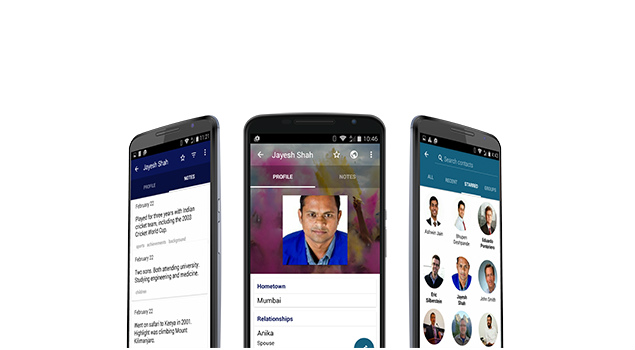 Owen is not too concerned about monetisation at this moment. "Yes, it is true that Indian users are less likely to pay for apps. But this is not our concern at this time," he tells us. "Success in India is if users download the free version, provide feedback, and find it so compelling that they use it every day. 'Monetisation', whether in India or the US, will take care of itself at some point in the future."
The road ahead
After India, InstantRecall plans to expand to US and Canada. An iOS version of the app is not in the works at the moment. "Developing an iOS version would allow us to target more regions and likely generate more revenue. But we had a vision for our application that could only be achieved on Android," Owen tells us.
"We wanted to make the app so easy to use that you use it every day. That means using voice recognition and smartwatch technologies," he explains. "To achieve this, we needed an open platform that provided us with access to voice recognition and smartwatch APIs [application programming interface]." With Android as the focus, picking the target markets became a lot easier.
Since Addappt is on both Android and iOS, Desai can plan for an expansion into China, where Google Play doesn't have a presence. "China is definitely on our radar but we have not focused on it. There are some similarities culturally but international expansion always needs significant local expertise and we don't have it," he tells us. "Similarly in culture to India is also Brazil and we have started some early discussions there."