This is the one column you need to read every week to find deals on apps and games for your gadgets. Last week we had recommended a great collection of comics available at a really low price. That deal runs out on Thursday, so you should take a look at it if you haven't already. This week, we found deals on some great PC and Android games, apart from a nice indie science fiction game on iOS. There weren't too many productivity apps on discount this week, but we found a workout trainer that is half off too. Keep reading for the best deals.
(Also see: Humble Mobile Bundle 10 for Android Lets Gamers Pay What They Want)
Space Age: A Cosmic Adventure
Space Age is an indie science fiction game for iOS. It's set in a "retro-futuristic world of 1976" in which humans have been soaring to various stars in our galaxy. One such inter-planetary expedition leads to a crew crash landing on a mysterious planet which appears to be uninhabited. From there on you embark on an adventure to locate missing crew members and make the most of your seemingly hopeless situation.
This game sports a retro look that reminds of adventure games from the 90s. Some of the on-screen text may be a bit too small for iPhones, so you might want to play this on an iPad. Available for 50 percent off now, which makes it a good time to take the plunge.
iTunes (Rs. 120, usually Rs. 250)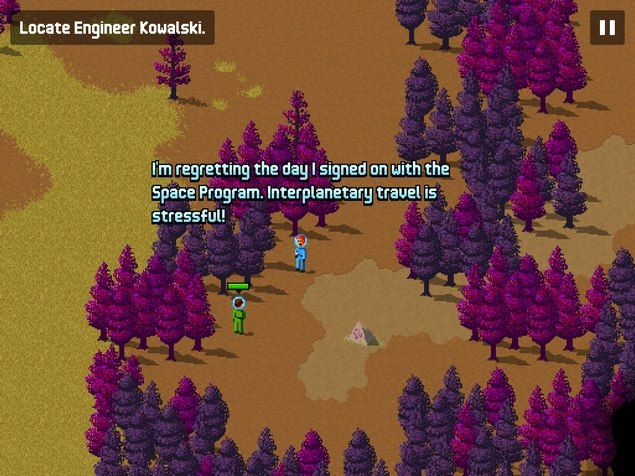 Goat Simulator
Have you ever wondered what goes on inside a goat's head? Now be a goat! Goat Simulator is either the most brilliant satire of the video gaming industry, or a sample of its stupidest excesses. The game plays from the third person perspective and the player controls a goat which has to do as much damage as possible. The game is filled with bugs, some deliberate and others that aren't, and while it isn't really a good game, there's no denying that Goat Simulator is a lot of fun to just muck around in. It's a little out of control mayhem to laugh and point at, and it works brilliantly as both satire and simple comedy, so try it out now while it's at a 60 percent discount.
iTunes (Rs. 190, usually Rs. 300)
Android (Rs. 99, usually Rs. 220)
Other great deals
Humble Card Game Bundle for Web, PC, Mac and Android, featuring Scrolls, dinosaur starter pack for SolForge, Star Realms, Talisman: Digital Edition, Talisman: Prologue (with Gambler and Martyr character packs), Magic 2015 - Duels of the Planeswalkers Special Edition (with Garruk's Revenge expansion), Dominion Online Seaside Expansion, two starter packs plus bonus gold for Solforge, Dominion Online Intrigue and Prosperity Expansions, Scrolls Humble Bundle Deluxe Pack, and Card Hunter Basic Edition. (Rs. 740, usually Rs. 9,940)
Insurgency on Steam (Rs. 278, usually Rs. 925)
GRID Autosport on Steam (Rs. 617, usually Rs. 2,470)
Cycloramic for iPhone 6 on iTunes (Free, usually Rs. 120)
Super Lemonade Factory on iTunes (Free, usually Rs. 190)
Easy Voice Recorder Pro on Android (roughly Rs. 60, usually Rs. 250)
Sworkit Pro Personal Trainer on Android (roughly Rs. 60, usually Rs. 120)
Affiliate links may be automatically generated - see our ethics statement for details.