Although Apple only started allowing third-party keyboard apps on the iOS App Store last year, the store now has a wide variety of apps to serve all your typing needs. You might be happy with the default QuickType keyboard on iOS, but there are a lot of good reasons to check out other keyboards today. And if, like many others, you find the stock keyboard to be inadequate, then these keyboard apps may offer what you need. We've found a good mix of keyboards, from the ones that help get work done quickly, to some that are just pure fun.
Before you proceed you should know two things. The first is how to add keyboards on iOS. The second is the risks of using third-party keyboards. Any of these could access and store everything you type - including sensitive information such as credit card numbers. These keyboards cannot store your passwords. This is because Apple doesn't allow you to use third-party keyboards when typing passwords. While these apps claim that they don't store any sensitive data, and we found no cases of these apps being used maliciously, but it is something you should consider before picking any of these for yourself.
We've sorted these keyboard apps into groups so you can pick one based on your needs.
A 'traditional' replacement keyboard
SwiftKey (Free) was our top pick last year and retains its position thanks to its excellent word prediction, support for various languages and keyboard layouts. If you want the best free replacement for Apple's QuickType keyboard, then SwiftKey is what you need.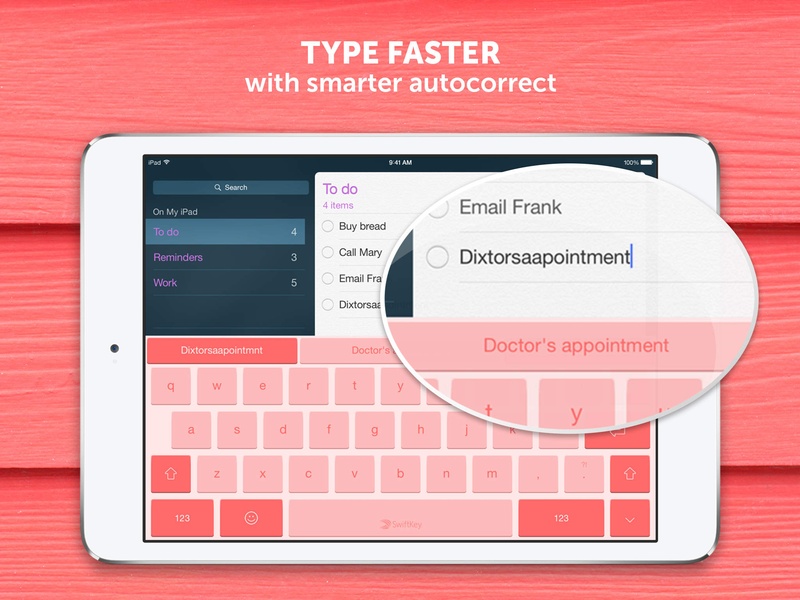 Alternatives: Fleksy (Free), Swype (Rs. 60)
To quickly type phrases
If you find yourself typing the same few phrases all the time or if you need a keyboard that lets you quickly send a reply while you're in a meeting, then Phraseboard (Free) is the best choice for you. It lets you save phrases by category, so you can have different templates for friends and colleagues. These groups can be accessed easily by pressing and holding the space key. Another feature is you can save commonly used pictures or GIFs and paste them quickly. Phraseboard also you paste your location, with a Google Maps or Apple Maps link.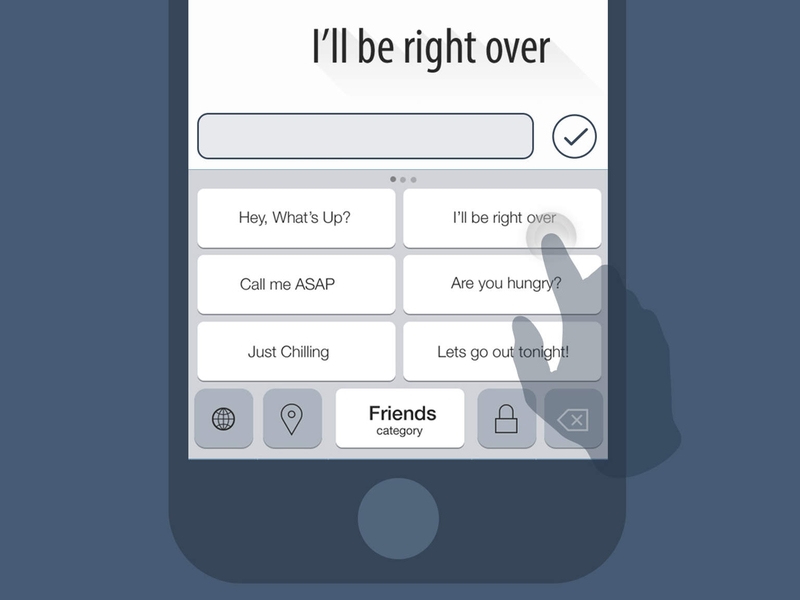 Alternatives: TypeSnippets (Free), OftenType (Rs. 120)
A resizable keyboard
On some of the larger iOS devices, such as the iPhone 6 Plus or the iPad Mini, it's not easy to type one-handed. If you need a free resizable keyboard that lets you type with one hand, then Blink (Free) is the app you need. It lets you move the keys to the left or the right side of the screen so you can type with either hand.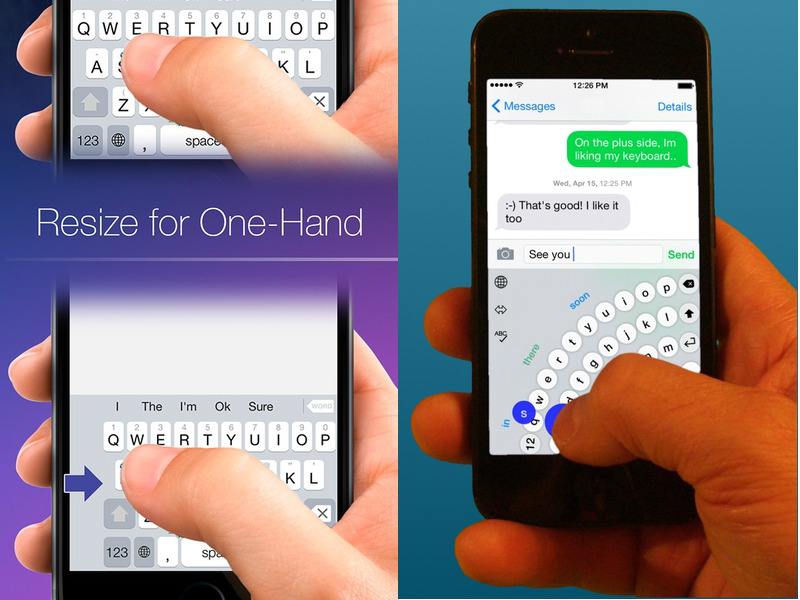 Alternatives: Thumbly (Rs. 120), Minuum (Rs. 250)
A clipboard manager
Need to send three different phone numbers? You could copy, and paste, then repeat, or you could download Clips (Free). This app is more than just a keyboard app. It is a free clipboard manager for iOS that stores everything you copy. You can access items you've copied from the Notification Centre widget or the keyboard. This is very useful for those who use the copy and paste functions a lot on their iOS devices.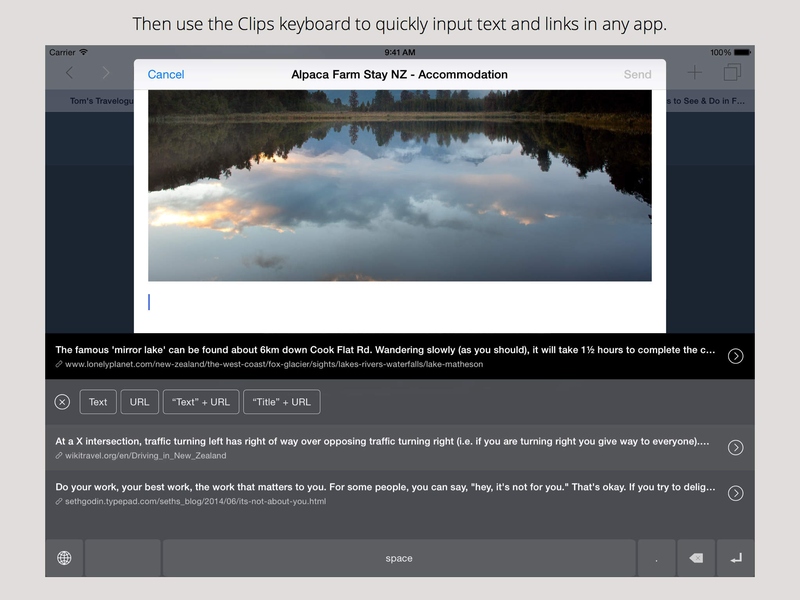 Translating while you type
Need a keyboard that instantly translates whatever you type? Slated (Rs. 620) is probably your best option. It uses the Google Translate service to translate as you type, which can lead to some inaccuracies, but is fairly reliable for simple phrases. We'd warn you against using this app to translate your literary masterpiece, but for it does the job just fine for basic conversation.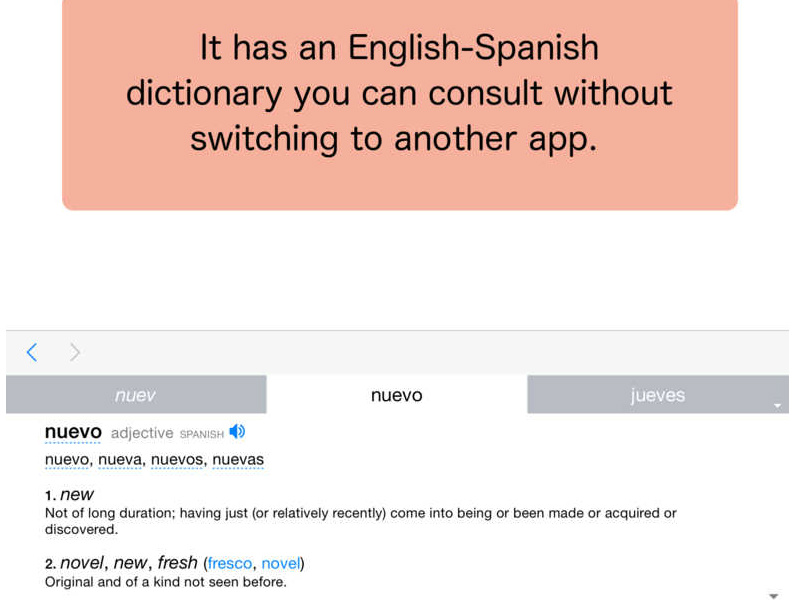 Alternatives: Translate Keyboard Pro (Rs. 620), Amigo Spanish Keyboard (Free, only allows English-Spanish translations)
A keyboard for handwriting
MyScript Stack (Free) is a keyboard app that recognises your handwriting and types letters you draw on screen. It offers a fun and different way to type, but it can get tedious because it doesn't recognise cursive handwriting. But if you write in block letters, then this keyboard works well. Probably best if you have a stylus handy.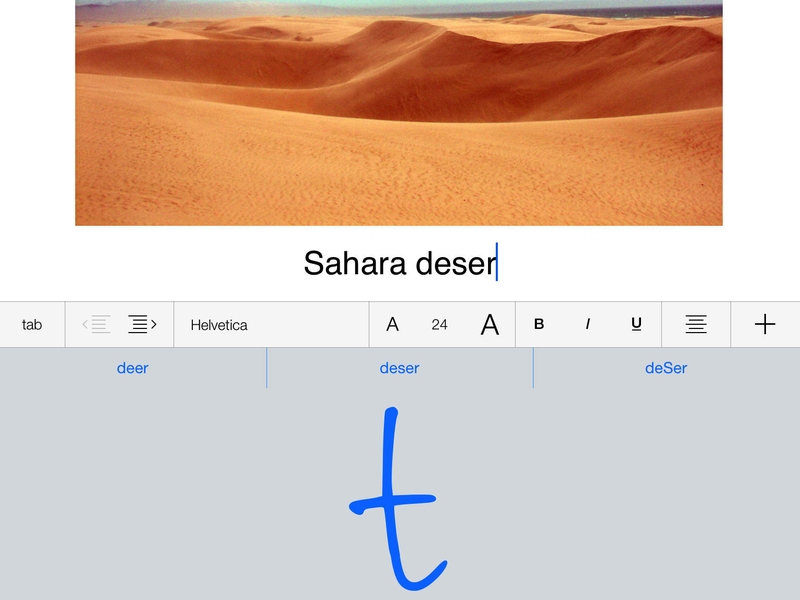 Optimised for iPad
If you don't like the default keyboard layout on iPad, you can change it to a split keyboard option that makes keys reachable with your thumbs on either side of the iPad. If even that isn't working for you, you can try PadKeys (Rs. 120). It puts numbers above the keyboard, which is a simple but effective addition, and offers cursor keys for you to quickly move back and forth. The latter is a godsend for editors and proof readers.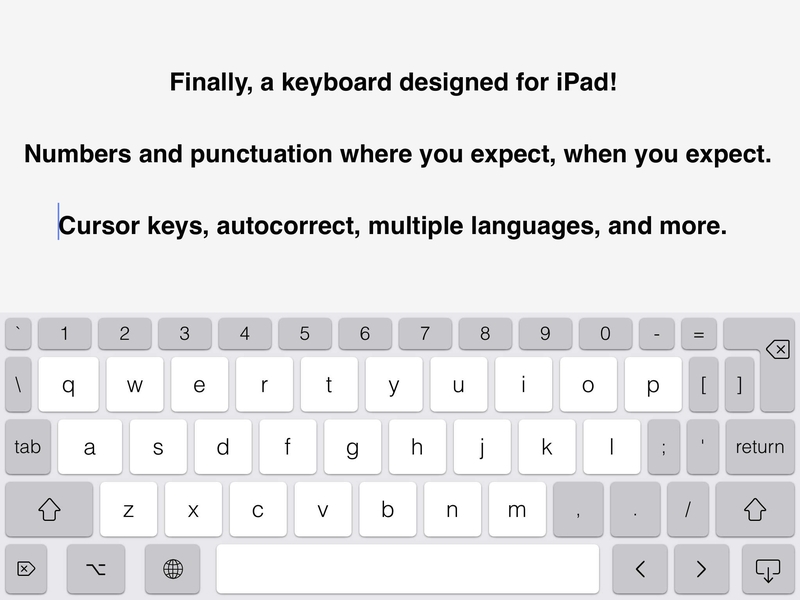 Keyboards for doodlers
If you are a compulsive doodler or someone who communicates better via drawings, then you should try Scribbleboard (Rs. 60) and Drawtype (Rs. 60). Both these apps turn the keyboard into a canvas and let you unleash your creativity. The doodles are saved as images, and can be sent as attachments in apps, or as MMS messages.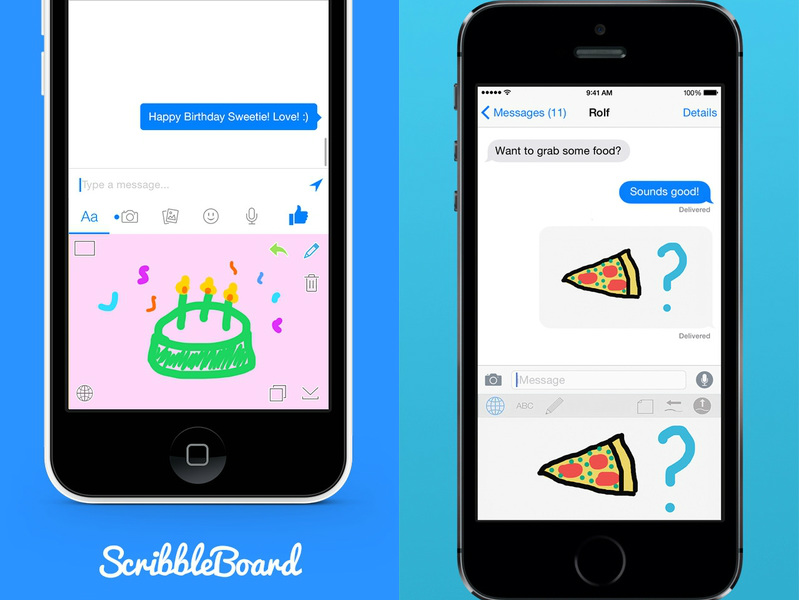 For emoji lovers
If you send more emoji than words, then you need more than the emoji keyboard that ships with iOS. You can type words and allow Keymoji (Free) to suggest the best possible way to express yourself via emoji. If that sounds appealing, then this keyboard is for you.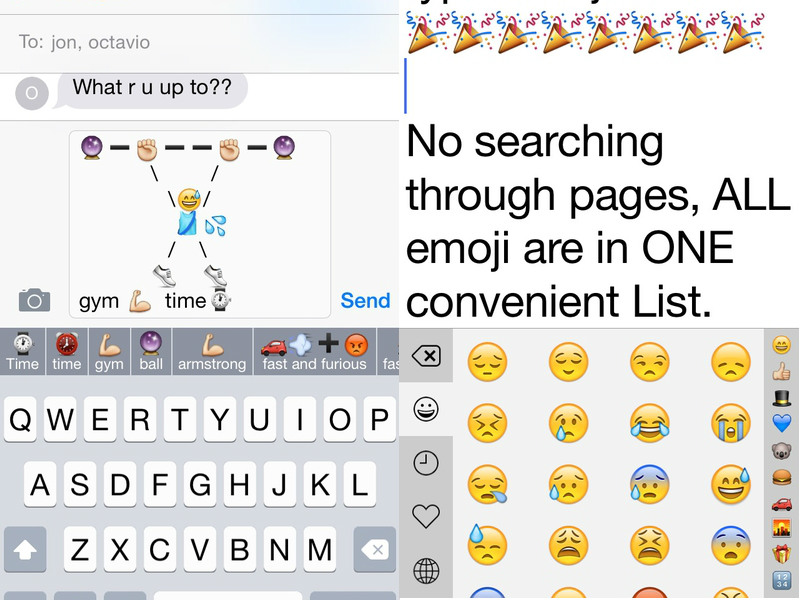 Alternatives: Bitmoji (Free), Emojiyo (Free), Emoji++ (Rs. 60)
GIF keyboards
A good gif is the punchline of some of Internet's best jokes. If you spend all day on Reddit or if you love sharing hilarious gifs, then a gif keyboard will help. You can try any of PopKey (Free), GIF Keyboard (Free), or Kanvas Keyboard (Free) to add a tonne of gifs to your arsenal.
Quirky keyboards
The keyboards above should serve all of your needs, but the App Store is full of quirky keyboards for a good laugh or for a purpose so specific that few will find it useful. Here are the quirkiest keyboards we found.
Hanx Writer (Rs. 60): A skeuomorphic keyboard that imitates typing on a typewriter. This is a text editing app and the keyboard is an in-app purchase worth Rs. 60.
HangKeys (Free): A keyboard for Hangman enthusiasts.
Lil Weezy Keyboard (Free): No matter what your friends say, you can always reply with fictional rapper Lil Weezy's lyrics.
Tagsdock (Rs. 60): Finds the best hashtags so you can get more likes on Instagram.
Klingon Swipekeys (Free): For Star Trek nerds who want to pretend as if they can speak the Klingon tongue.
Flirt Keyboard (Free): If Tinder had a slap button, this is the keyboard that'd make your "match" use it.
Which is your favourite iOS keyboard app? Let us know via the comments.